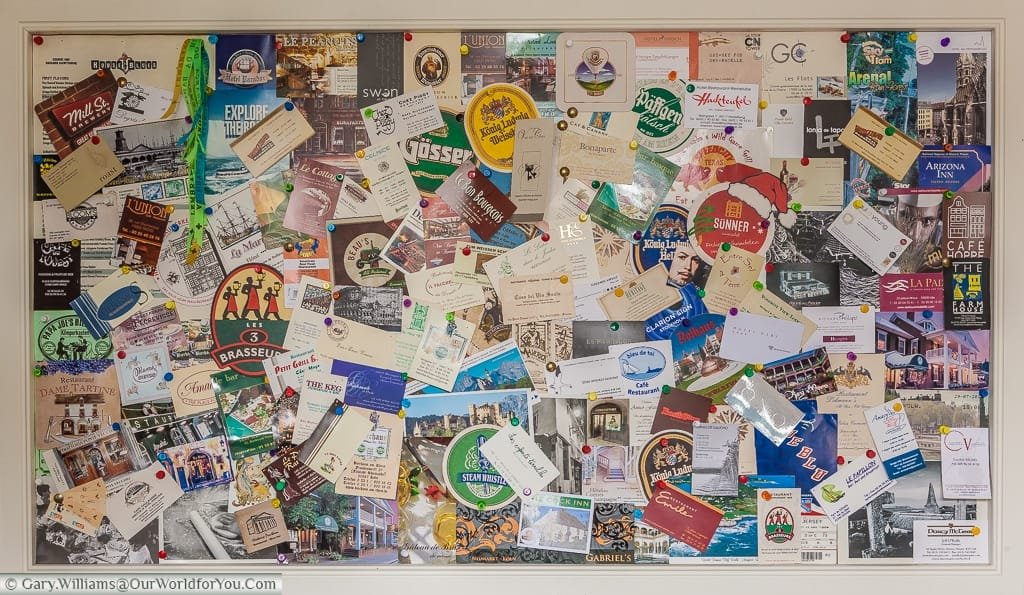 Memories are the long term benefit of travel. Hopefully after the passing of time dulls the pain of the following credit card bill, or the unfortunate … episode – feel free to fill in your own blank here.
In our kitchen at home is a notice board adorned with beer mats, menus, postcards or business cards of some of the places we have visited. A constant reminder of the joy travel can bring us.
Memories also allow us to re-invoke the greater experience; for example, a cheeky glass of Sherry immediately transports us back to that Sunday morning in Jerez in 2014, as we walked into the González Byass bodega. The aroma was amazing, closing your eyes as the scent hits your nose and as you take that first, magical, sip.
Please, feel free to explore our memories;
More will unfold as you scroll down
4th October 2017

From sticks of rock to a regal splendour!

12th August 2017

Was it all Tulips & Cheese?

27th July 2017

It's left us wanting more…..

28th June 2017

Memories of our mini Canadian Road Trip

17th April 2017

It's all coming back to me …..

4th April 2017

Take the opportunities where you can

23rd March 2017

Oh yes, fuelled by the F1 GP and bratwurst of Bavaria...

16th March 2017

A family adventure to remember

23rd February 2017

Memories remain even after a couple of flutes
Our Memories
was last modified:
March 3rd, 2017
by