What is amazing about this ancient site is that it is yours to discover. You're free to tread the boards of whence thespians performed or brush shoulders along the shadowy passages of where armoured gladiators clashed.
Memories of the movie Gladiator spring to mind.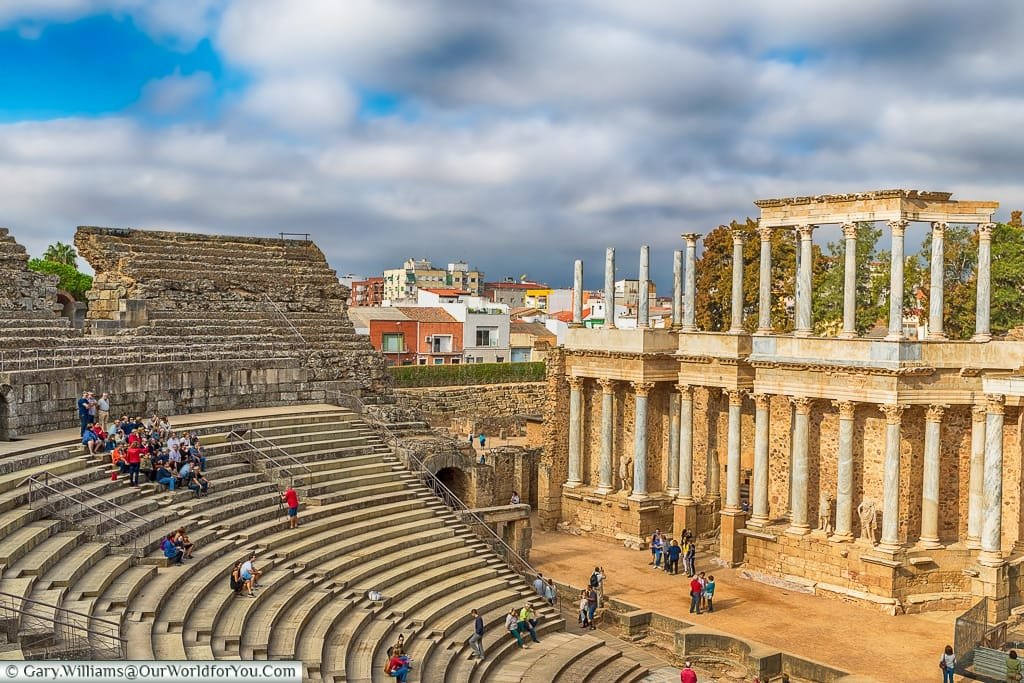 [custom-mapping map_id="9691" height="300"]
It wasn't until the late 19th century that a full excavation of the site was carried out, as centuries of earth had slowly been swallowing up the ancient ruins. Prior to this only the upper tiers of the seating were visible.

Start creating your own Spanish adventure and discover its historical towns and cities for yourself, easyJet & British Airways are just a couple of options.
The towering semicircular seating around the theatre, would originally have been built to accommodate 6,000 people. The Roman upper section still remains encircling the theatre, and the lower tiers have since been replaced.
The first rows of seating would have been frequented by the higher social classes of the time, with the marbled semicircular orchestra in front.
Audiences are now being entertained annually and have been since 1933, within these magnificent ruins. The classical performances form part of the Mérida Classical Theatre Festival.
In 8 BC the Romans constructed the amphitheater, which was built adjacent to the theatre. This impressive arena, of which a large portion can still be seen today, originally would have seated 15,000 spectators.

Discover more of Spain, its historic town's & cities, the vast countryside. You can do it all on a road trip, SIXT car hire cover all budgets and allow you to pick up and drop off at different destinations.
You are able to wander around the upper section of the amphitheatre, which then leads you down through a tunnel onto the arena floor itself. Bypassing a depiction of the styles of attire, that an 8th century BC gladiator would have worn to combat.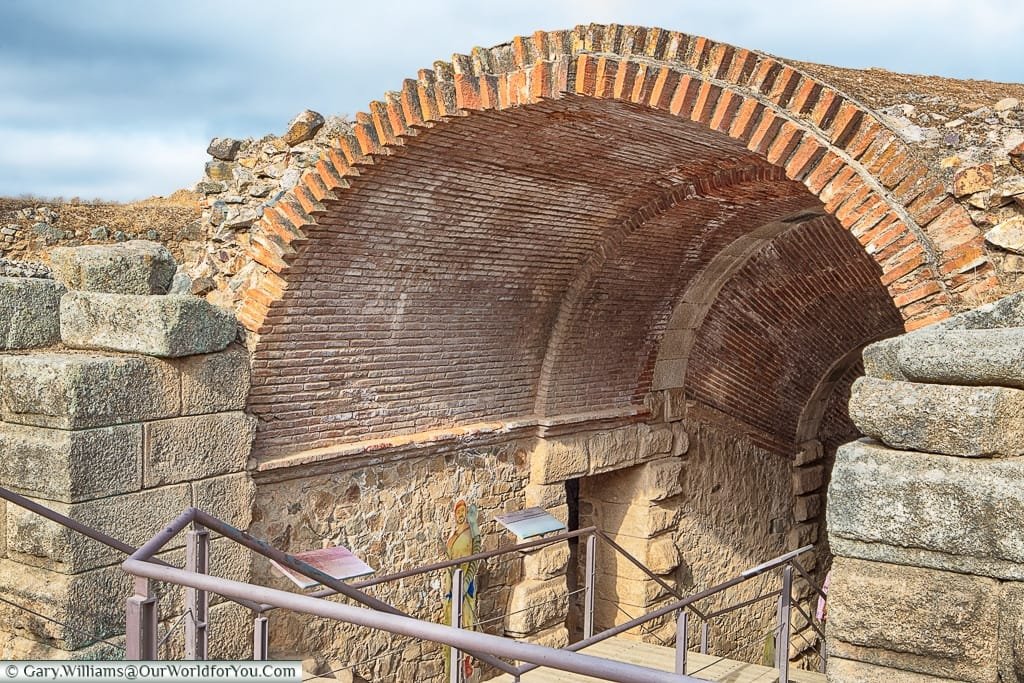 Not only would Romans have been entertained with different categories of gladiatorial fighting, they were also known to have fought animals (beasts).
The animals were kept under the centre section of the arena known as fossa bestiaria. They were stored within the multiple rooms and tunnels, prior to them being released to fight.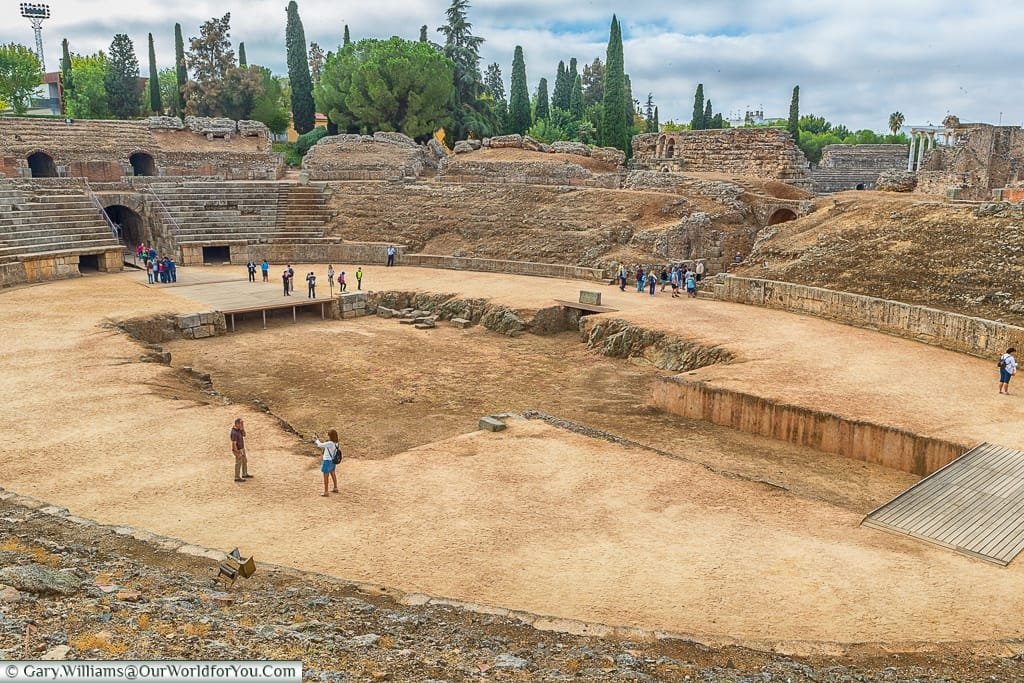 Although now not quite politically correct, but to witness the striking ancient stadium was not to be missed.
Inspired to visit Mérida?
Although we didn't stay in Mérida, we would consider it for another trip. There's plenty of history in this town.
Why not checkout the latest deals on Booking.Com?
(Why not Pin It for Later?)