We leave San Jose and set off on the road for the start of our Sloths & Mojitos road trip. This begins with a fairly relaxing 3 to 4 hour drive to Manuel Antonio.

Hotel Parador, Manuel Antonio
On our arrival at the Hotel Parador, we dropped our bags off and headed straight out to wander around the hotel gardens.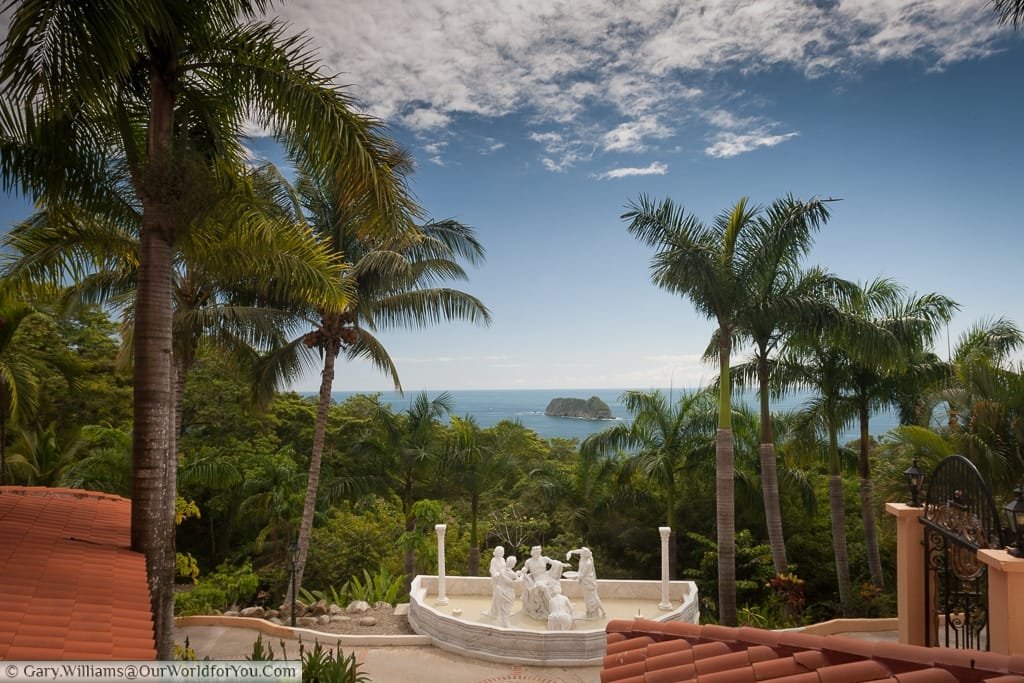 The hotel is surrounded by a tropical rainforest and the view of the Pacific Ocean is stunning.
Before heading to Costa Rica…
I really wanted to see a Sloth. I did not mind if it was two or three toed, some would say I'm easily pleased. Well I thought this was going to be a difficult mission, I was expecting at least a week into the adventure, but no..
We headed down in the direction of the perimeter of the grounds. Snuggled between the overhanging branches of a tree was a sloth fast asleep (or just very slow moving), absolutely wonderful.
I could go home happy and it was only day one.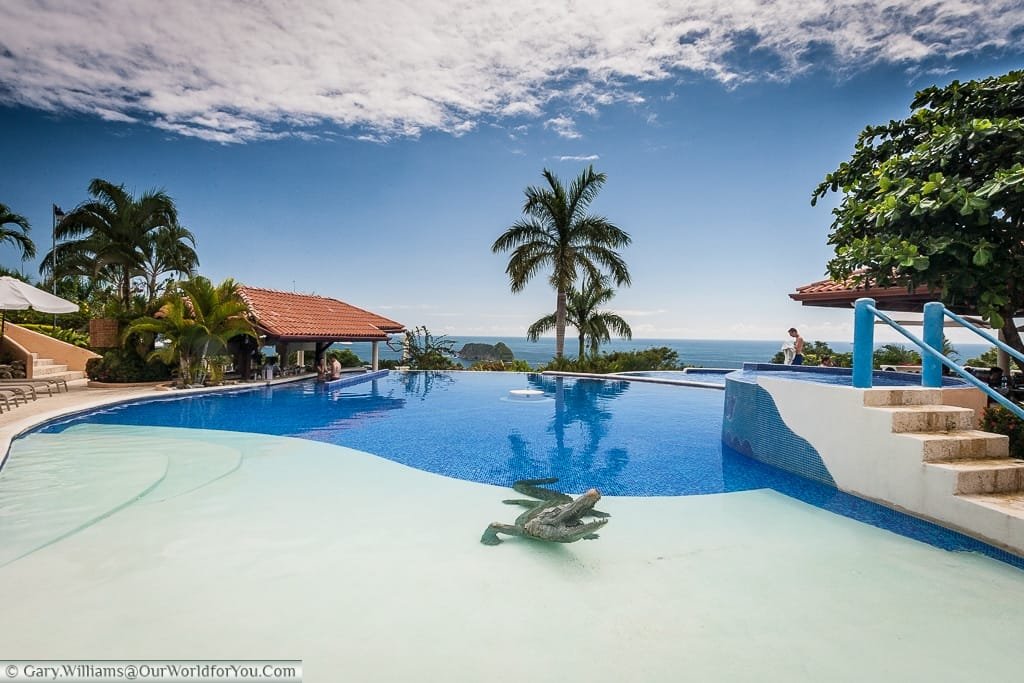 It felt like paradise so why not spend a lazy afternoon around the infinity pool stretching out over the Pacific. A perfect location to enjoy your favourite cocktail.
Search out this lovely secluded bay named Playa Biesanz.
The bay is just a short stroll from the hotel down through some woodland. It was a tranquil paradise. Most of all it was free from crowds. We saw a handful of others enjoying the bay but we were all rather outnumbered by the wildlife.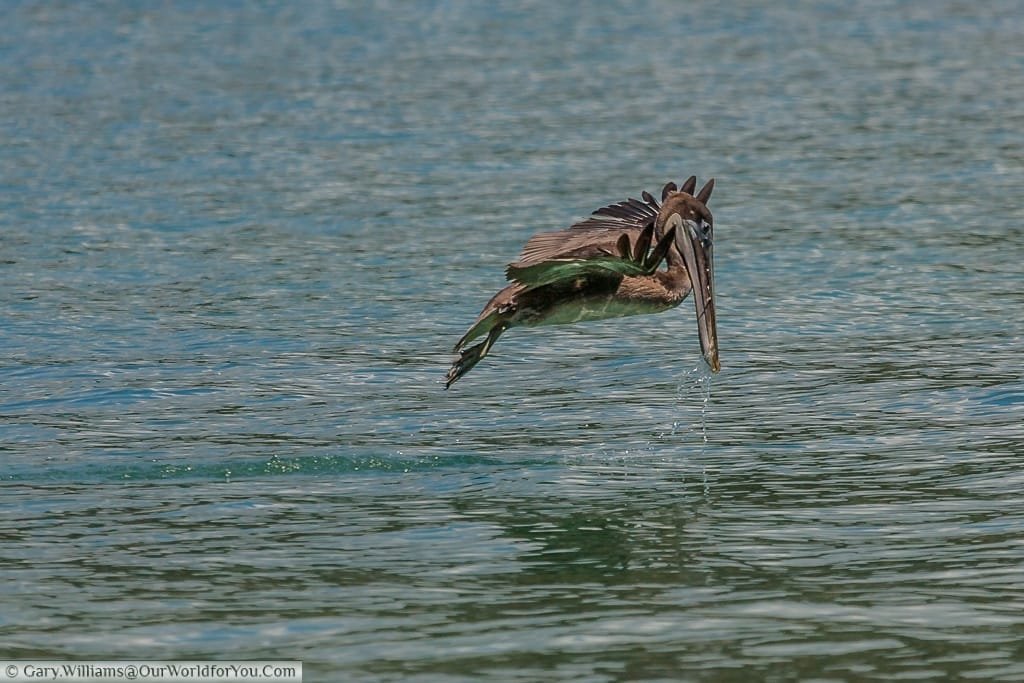 In the evening enjoy a lovely meal on the open air veranda of the hotel, listening to the sounds of the forest settling down for the evening.
The following morning it was off to Monteverde, the next stage of the adventure, and still with Arenal and Tortuguero awaiting us.
Visited Costa Rica? or are you planning too? It's a wonderfully diverse country with so much to offer – go on, you know you deserve it.
Inspired to visit Costa Rica?
Why wouldn't you? It's a great way to see many ecological wonders of the world.
You can now fly direct from London to San Jose with British Airways, and combine it into a road trip.  Pick up your own hire car at SIXT and experience Central America for yourself.
(Why not Pin It for Later?)