Work with Us
About "Our World for You"
We're Janis & Gary a British couple that love travel and relish the wonderful pleasures and unexpected experiences that it brings with it.
From the culture, the history, the food to the amazing people that you meet along the way.
Although 'Our World for You' was only born in 2016, our travels began back in 1995. We created a blog in 2010 for friends & family which we continued to maintain until 'Our World for You' was launched.
Ever since then we have managed to stretch our annual leave and visit some wonderful places.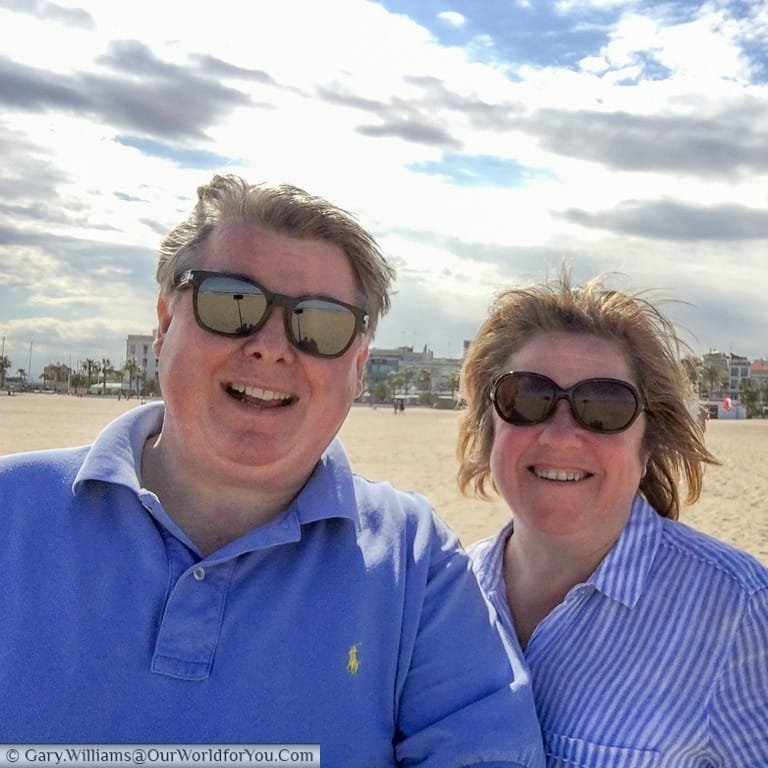 Places we've written about

These are places we have been to & we've written some posts on. (Click on the pin for all posts on that location)

Places yet to be documented

Places we've been to, and we're planning to write about.

Places we plan to visit

These are places we plan to visit in the next 12 months.

Other places we've visited

Just so ya know.
We have gained a lot of useful and helpful knowledge that we want to share with the world, to ensure that your treasured holidays and your weekend jaunts are filled with enjoyment.
We write about our the pleasures and treasures of our trips, incorporating the wonderful photography captured along the way. Affordable luxury travel is our aim, with a large element of Road Trips and Mini Breaks thrown in.
We create our posts with care and thoughtfulness, our subjects are well researched and we spend a great deal of time on the detail.
Janis
I have worked in the Finance sector for around 30 years, 27 of which were in the City of London for International Investment Managers. My last role was within a multicultural Japanese company, which required regular liaison with Blue Chip companies across Europe.
My very early years involved me getting my hands dirty in all that was required, to help out my parents in running a small hotel on the Isle of Wight.
If you are interested in my professional career please view my LinkedIn profile.
Gary
An IT professional dedicated to excellence in service delivery. Throughout my career I have strived to put the customer first and deliver outstanding results. My role has given me the opportunity to work with individuals in many countries spanning the globe. One of the most rewarding aspects is that I now count many of these as my friends.
I am an unashamed geek. I love working with technology, and exploiting new opportunities the tech' give us.
If you are interested in my professional career please view my LinkedIn profile.
We are currently expanding our social media audience, and seeing a steady growth in followers, month-on-month.
Our posts are shared across Twitter, Facebook, Instagram, Pinterest, Google+, & Bloglovin' and we actively engage across these platforms. We also create regular content on YouTube.
Our current Media Kit is available for download
We are happy to collaborate together in number of ways, with those who share our love of travel. Potential opportunities may include the following;
Brand partnerships
Tourist Boards
Reviews: Tours, Accommodation, Products, Services and more
Press Trips/Events
Contribute content to websites & blogs
Sponsored posts
Relevant advertising
Giveaways
This list is not exhaustive & we are open to suggestions on any thoughts or ideas you may have.
 
If you're interested in working with us, then please drop us a line via the contact form.
 
We look forward to working with you.
Work with Us
was last modified:
November 1st, 2017
by