Photography: The jump to digital
So, despite having a very nice Canon EOS SLR camera
I jumped at the chance for a digital camera, excited by the freedom it would offer.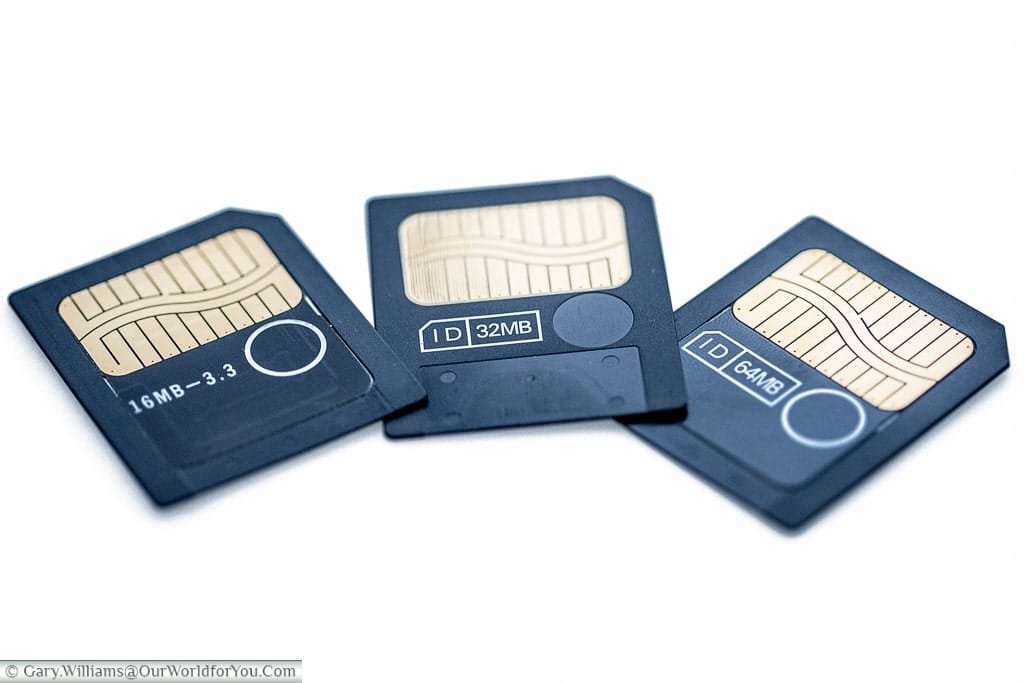 The camera I chose in 1999 was an Olympus C-1400L. It was a weird looking thing, but it would run off rechargeable 'AA' penlight batteries, and wrote to a small SmartMedia memory card I could reuse time-and-time again. A 16mb card was reasonably expensive, but I should get at least 16 shots at the highest quality. Also I could delete 'on-the-fly' so really that was like having a role of 36 exposures, well that's what I was telling myself. A couple of cards and I would be set.
So I invested in a set of rechargeable batteries and the memory cards. I was on the road to ultra-cheap photography. (Can anyone see the flaw in this logic yet? Oh read on, it will become so all too crystal clear.)
I still have images from that period. To be honest they are not too great, what I needed was more megapixels. That is not actually true as I found out later as my knowledge of the format grew. Therefore in 2000, I upgraded to the Olympus C3030z. Technology was moving fast, and now I had upgraded from 1.14 to 3.34 mega pixels, just in time for our trip to Orlando, Florida.
So about that flaw in the plan. We came back from Florida with 1,608 images from the break. Janis & I sat in front of the computer and went through them, and Janis asked "so how do we get the pictures developed?"; "Pardon", (or words to that affect), was my reply; "Developed, so we can put them in an album". So a new printer was ordered, along with the photo paper (remember the 6" x 4" stock cards to recreate the 'true' photo experience). I was now manacled to the never ending expense of inkjet cartridges. Oh dear, where had it gone wrong?
The negatives aside, the camera proved to be a gem. My trusty little Olympus then recorded our trip through New England in the autumn of 2001, just a month after the dreadful attacks of September 11th, and at time when America was dealing with the shock of that atrocity.
It also recorded our trip to the West Coast of the USA in 2002, as we visited San Francisco, Yosemite National Park, Lake Tahoe, Grand Canyon & Las Vegas. A fantastic trip and 1,303 images captured, but "times they were a changin'". The return to a SLR was on the cards.
Then Digital got serious...
Canon launched the EOS 10D