Elegance and fun, Santander, Spain
After our 3 ½ week road trip around the wonderful country of Spain, we arrived back at the Bay of Biscay.
Not quite where we started at the Basque town of Bilbao, but about 60 miles further along in the Cantabria capital of Santander.
We had a brief flavour of Santander's splendour as part of our 2014 Spanish road trip. However, that one evening was just a taster.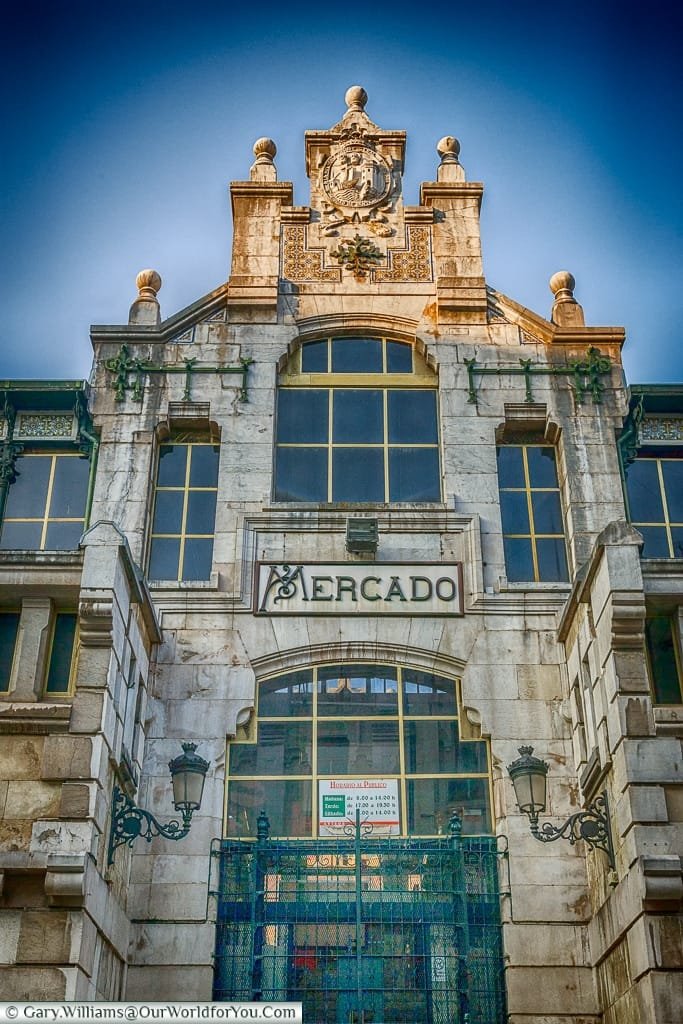 We found a bar in the Mercado del Este, serving amazing tapas and vino tinto at ridiculously low prices To give you an idea, we had a choice of red wine for either €1.70 or €2.20 - When a similar size glass of wine in London would set you back over £5.00 or €6.50 - We splashed out on the €2.20 glass and loved it!
However, the next morning we were off on our adventures.
This time it was different, we allowed an extra night to soak up this wonderful town.
I love nothing more than planning a trip and so often I use the DK Eyewitness books.  I find them extremely informative, easy to follow and the pictures and maps tempt you into discovering more.
We used this version of the book to plan the northern part of our Spanish road trips.
We couldn't return to Santander and not pop back into the Mercado to reminisce, although it's a shame the cervezas were not Spanish, why is Amstel so popular in Spain?, but the tapas were still pretty impressive.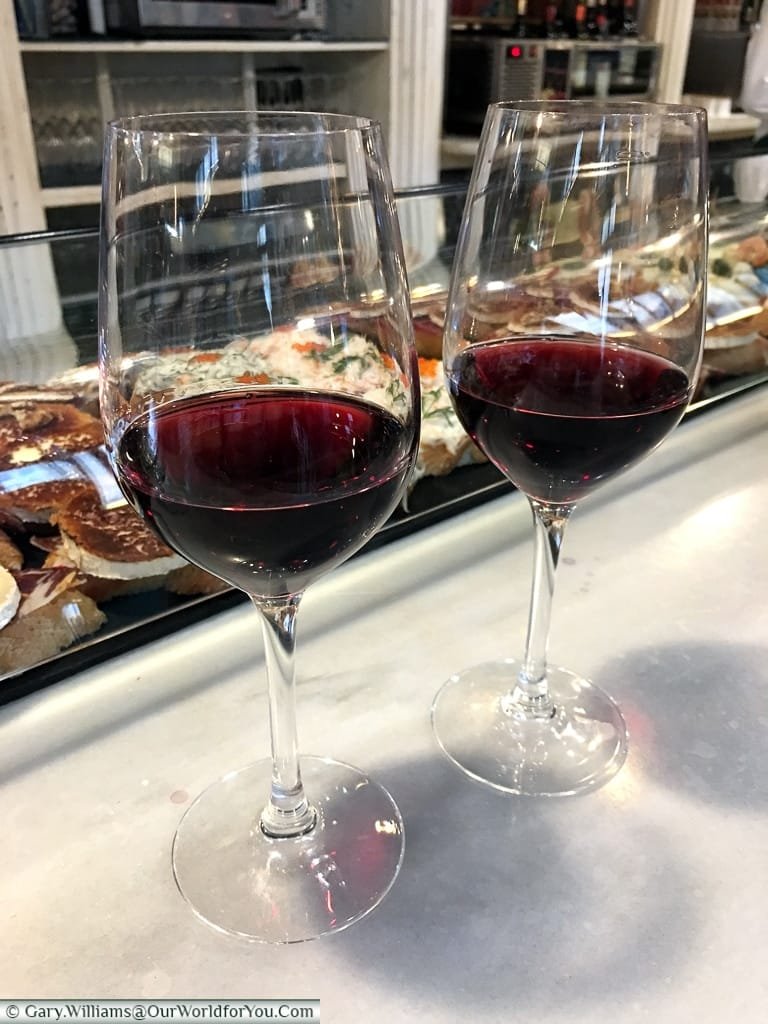 The streets around Calle Daoiz y Velarde are littered with bars, find the one that suits your taste, shuffle in and soak up the atmosphere.
It's fine to sit down at restaurant for a formal multi-course meal. However for the less formal, graze. Pick a Tapas dish or two to share at one bar, and then explore, find another bar and repeat - very liberating
It's not just about the bars
One of our joys in Santander is to join those promenading along the beautiful sea front. This may be a harbour town, but it is so elegant.
From the beauty of the buildings, to those who have made the effort to don their finest and stroll along the tree lined boulevard of Paseo de Pereda.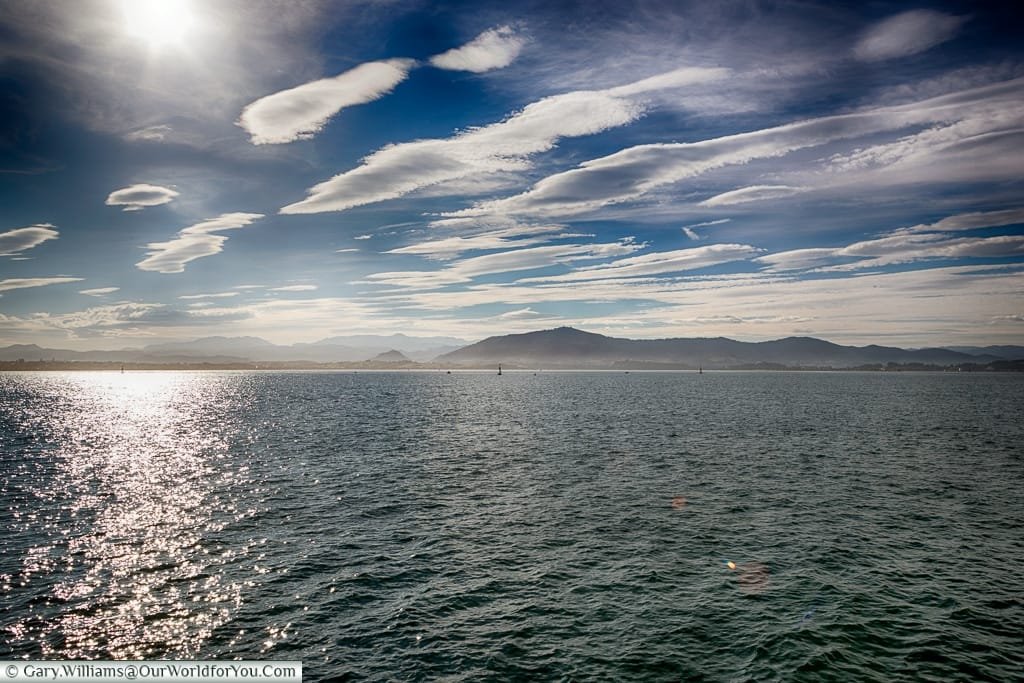 Along the Paseo de Pereda, some 520miles/840km from Trafalgar, lies this wonderful monument to the dead of the Battle of 1805.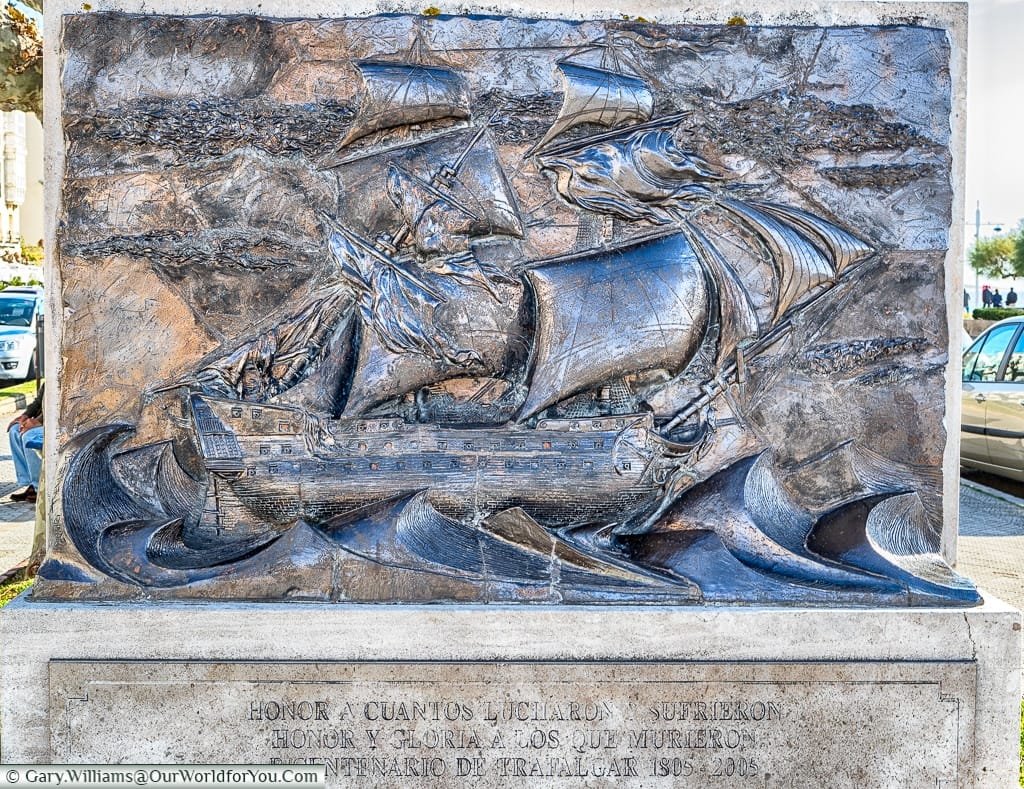 Start creating your own Spanish adventure and discover its historical towns and cities for yourself, easyJet & British Airways are just a couple of options.
At one end of the Paseo de Pereda is a really eye-catching sculpture of 'Los Raqueros.'
This sculpture is dedicated to the children who scraped a living from the docks at Puertochico. 'Raquero' is said to come from the English word 'wreckers'.
The children would dive into the sea and retrieve coins and other items of value, often from shipwrecks.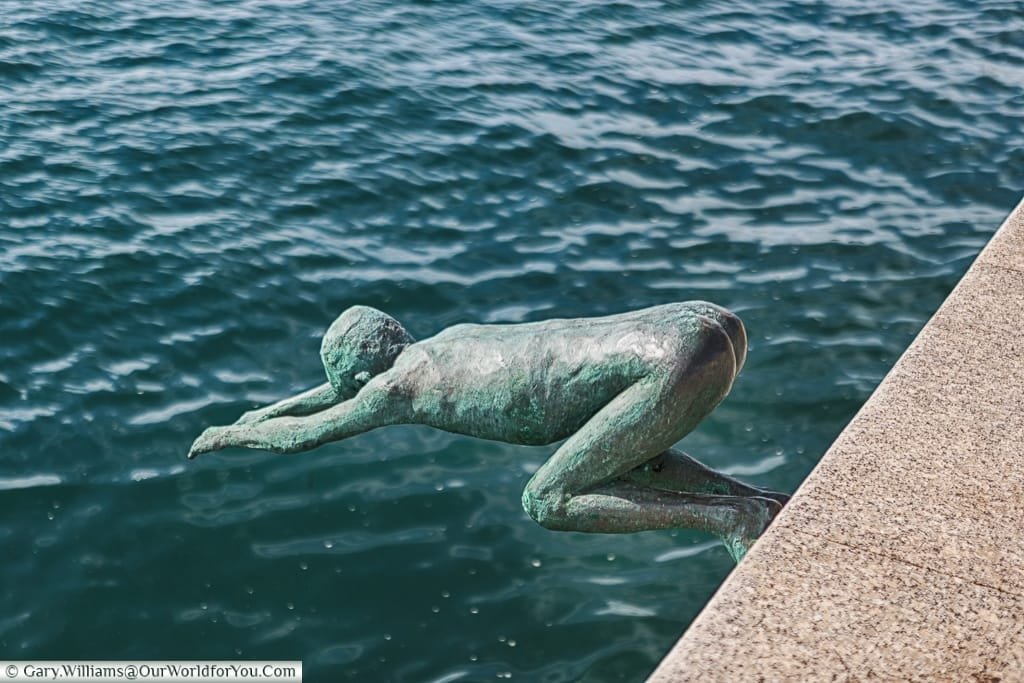 It's all about the families
You get the feeling that Santander, like so much of Spain, centres on the family. With areas like the bustling gardens of Jardines de Pereda, at the western end of the Paseo de Pereda.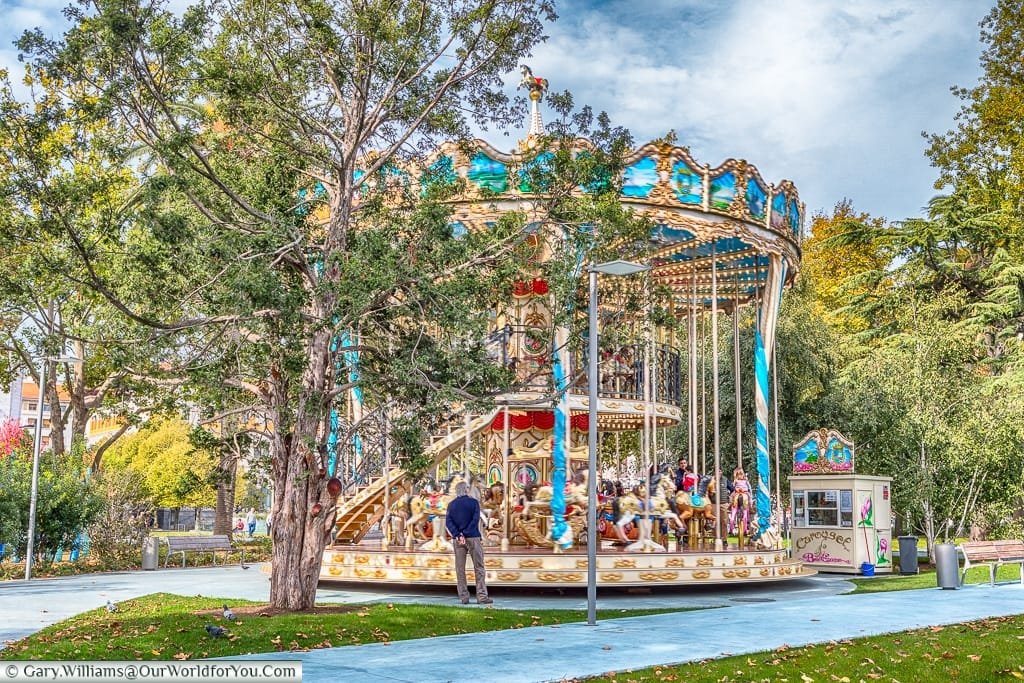 Complete with its own little duck pond and carousel. Within these gardens is a wonderful monument dedicated to the writer José María de Pereda, which depicts a story of his works.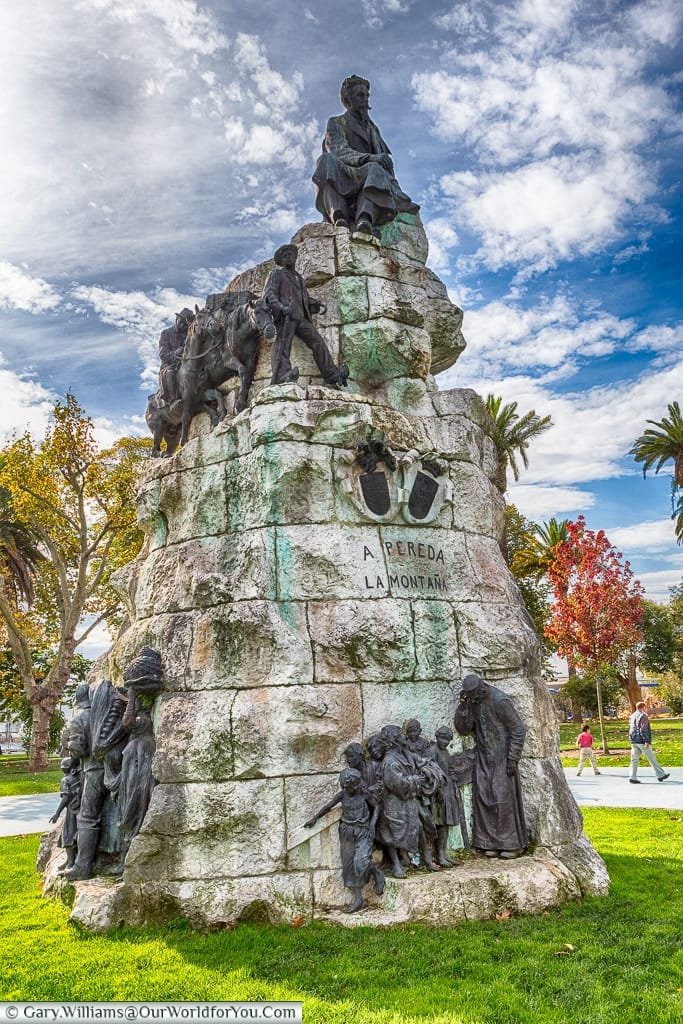 Plaza de Pombo is another pretty square, enticing families to come in and relax amongst its many cafes.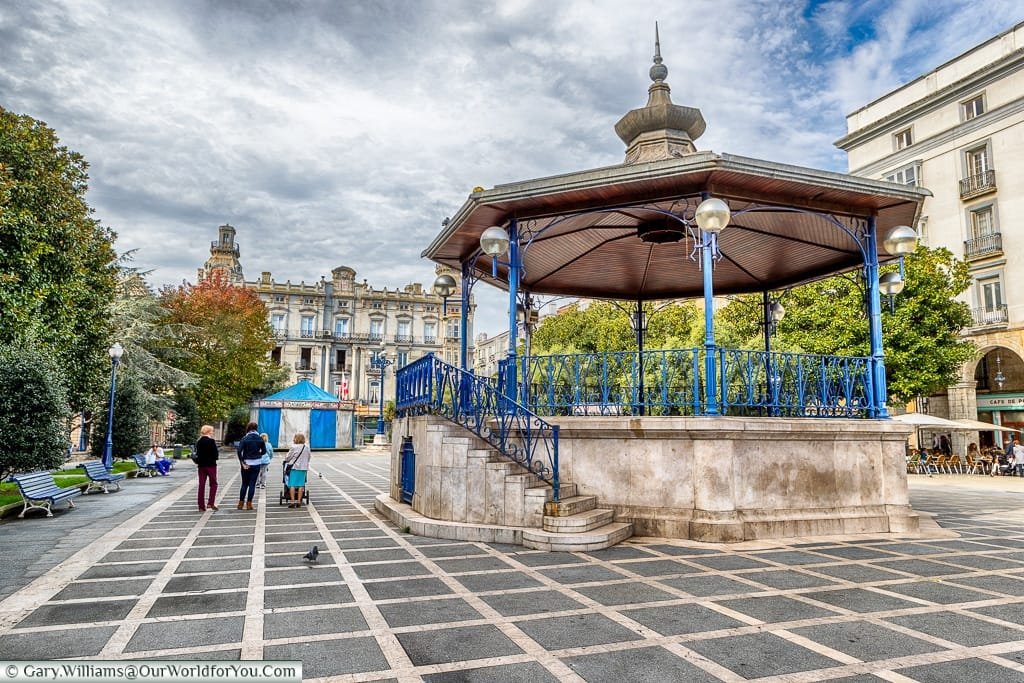 Nestled in the town is a series of fine buildings, some given the finest of touches and some requiring a little TLC. But this architecture and the mix of styles is what gives Santander that touch of class.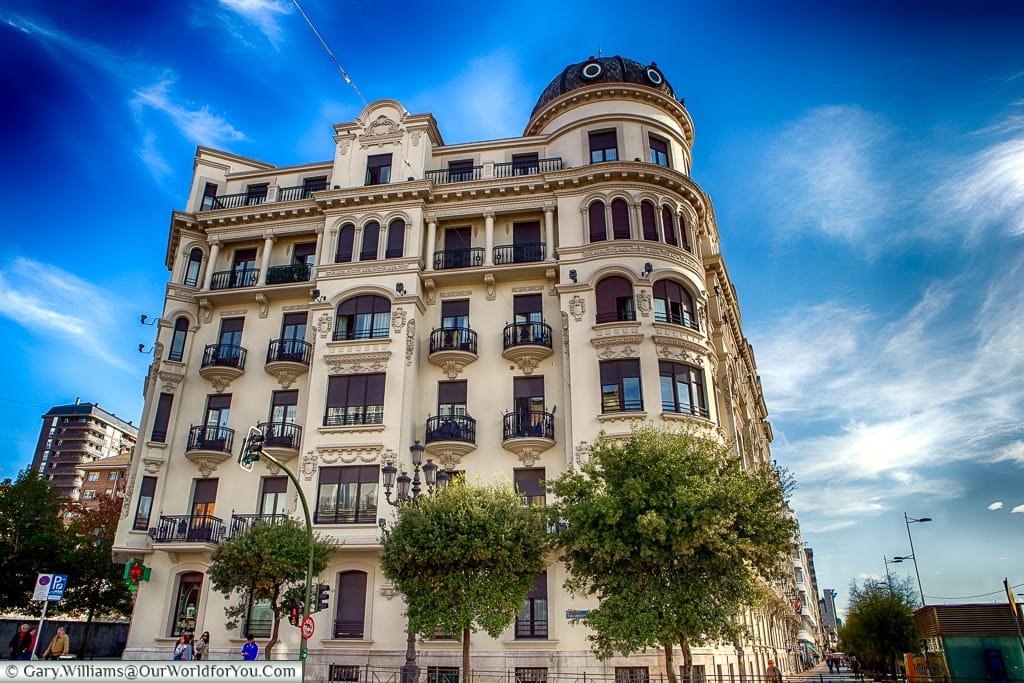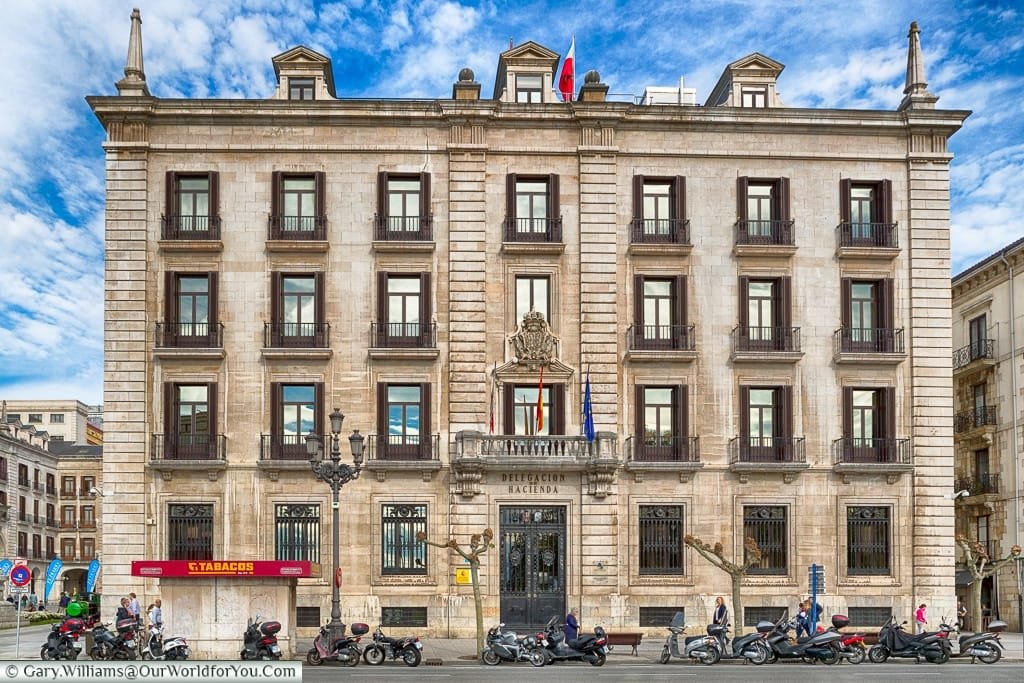 In 1941 Santander suffered a devastating fire which destroyed the Old Town Hall, Jesús de Monasterio and many other significant buildings.
One building which did survive was the old Bank of Spain which sits just by the Santander Cathedral.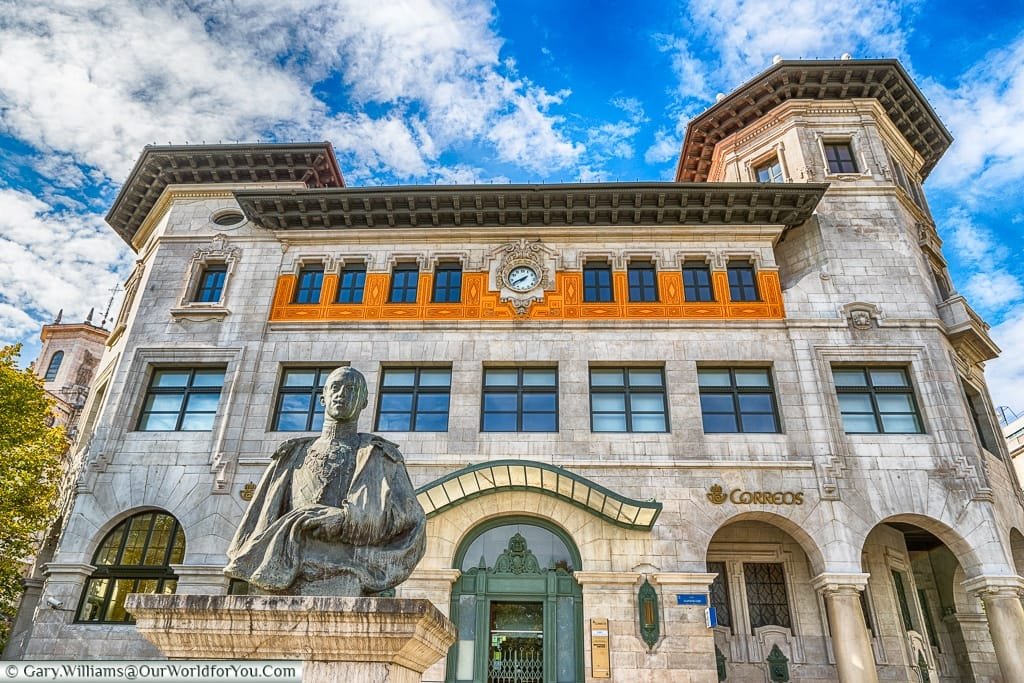 Adjacent to the Bank is the old Post Office which thankfully also escaped the clutches of the fire. This attractive building was erected in the 1920's and is a classic example of Cantabrian style architecture.
Just off Calle Calvo Sotelo is Plaza de Velarde, a square dedicated to Pedro Velarde, a hero of the Dos de Mayo uprising.
Discover more of Spain, its historic town's & cities, the vast countryside. You can do it all on a road trip,
Rental Cars
searches multiple well-known car hire brands and discovers the deals that suit you the best.
Those beautiful places of worship
Santander Cathedral which was constructed between the 12th and 14th centuries, was built on top of the former Santander Abbey.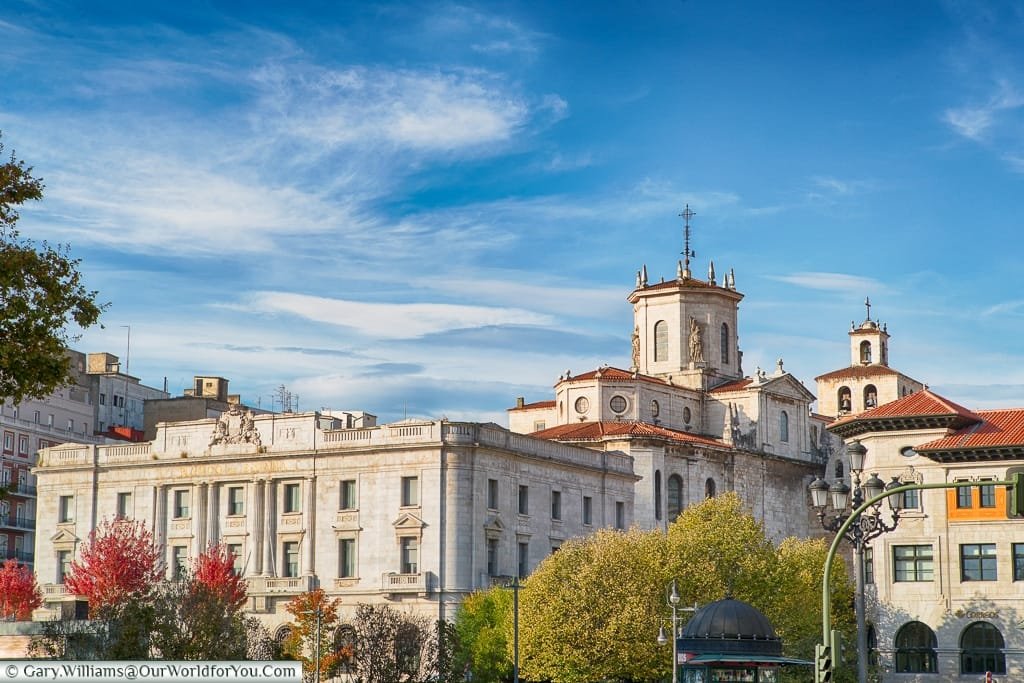 The Cathedral which is mainly built in Gothic style was also seriously damaged during the fire in 1941 and was restored and reopened in 1953.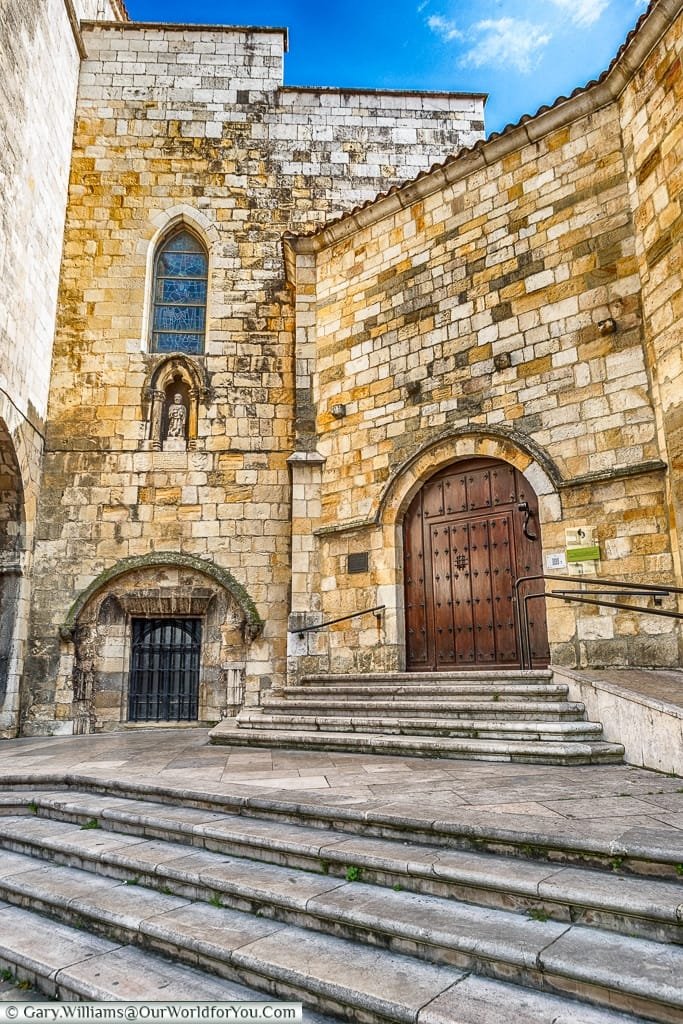 The rectangular Church of Saint Lucia was completed in 1868 in Italian Renaissance style, which can be seen from the imposing external pillars
Mmmm churros con chocolate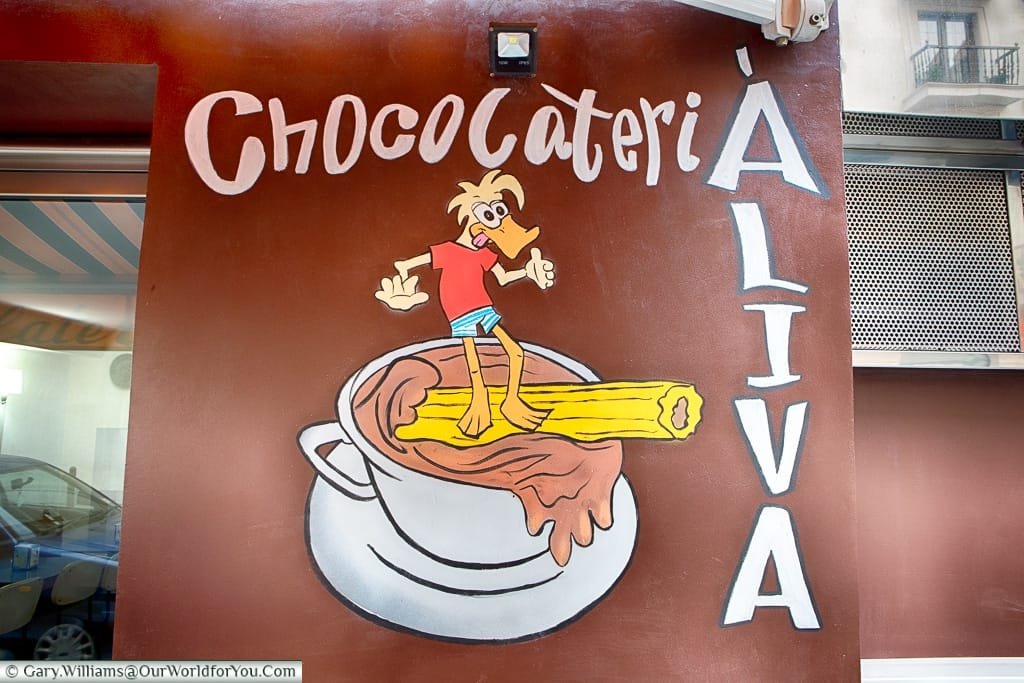 This wonderfully indulgent treat of thick hot chocolate with the sweet, doughy, sticks feels very naughty, but nice. Make sure you have a good stroll afterwards to burn off a few of those dastardly calories.
Our accommodation for the 1 night we were in Santander, was at the The Silken Coliseum hotel. It is in a really central location in the town with onsite secure parking at €18 per day.
This road trip has sadly come to an end and it just leaves the sailing back to Portsmouth on Brittany Ferries, Cap Finistère. 24 hours and we were back in Blighty.
This road trip has sadly come to an end and it just leaves the sailing back to Portsmouth on Brittany ferries, Cap Finistère. 24 hours and we were back in Blighty.
Something from Get Your Guide?
Why not check out what else is on offer through Get Your Guide.
(These options are provided by GetYouGuide.Com. We will earn a small commission, at no extra cost to you if you book through our site)
Ever visited Santander? Or do you live, or have ever lived in Santander? What should we make sure we don't miss out on, on our next visit to this great town?
Inspired to visit Sanatander?
Or are you planning of taking the ferry to or from here. Do yourself a favour an stay a night or two to experience the town.
Why not check out the latest deals on Booking.Com?
(Why not Pin It for Later?)