The lovely city of Haarlem in the Netherlands is only 12 miles (20km) from Amsterdam, you could hop on a train from the Dutch capital and be there in 15 minutes.
We chose Haarlem for our first destination on our 'Tulips & Cheese' road trip.
Although we visited the amazing floral displays in Keukenhof, we decided to devote a day to this lovely historical city & we weren't disappointed.
Armed with a map and fuelled by a great breakfast at 'Blender', we were off.
There is no better way in discovering a town than taking to the streets, in Haarlem's case the streets and canals.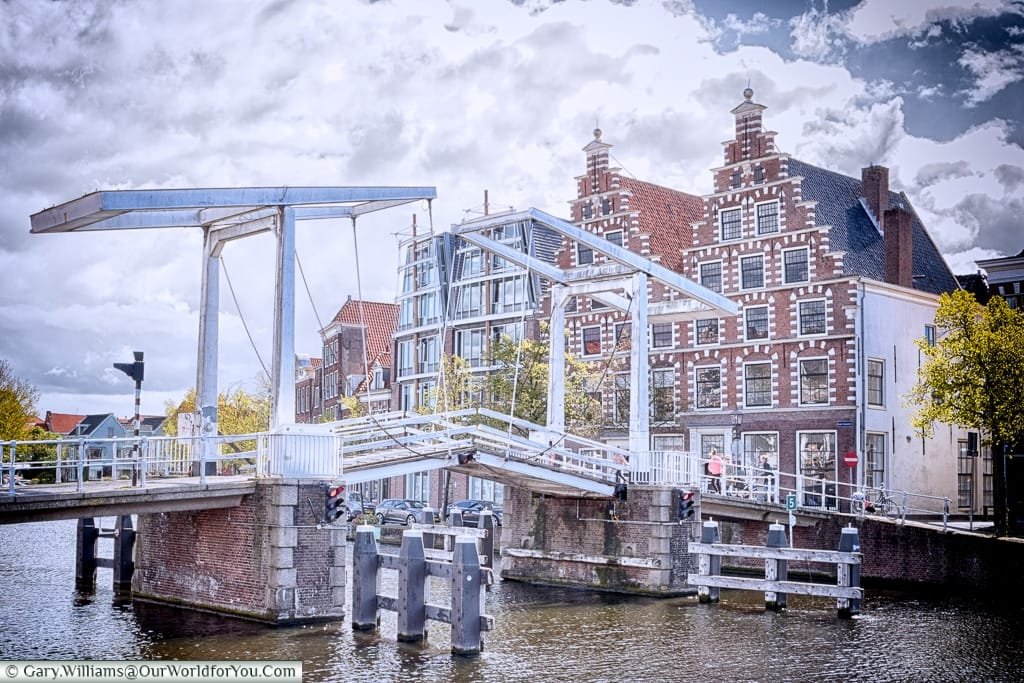 I do have a bit of an obsession with waterways, I always seem to be drawn to them, so I was in my element.
Haarlem is located on the River Spaarne and in fact can actually boast that it sits 7ft (2m) above sea level. Which is quite high in comparison with some other parts of the Netherlands.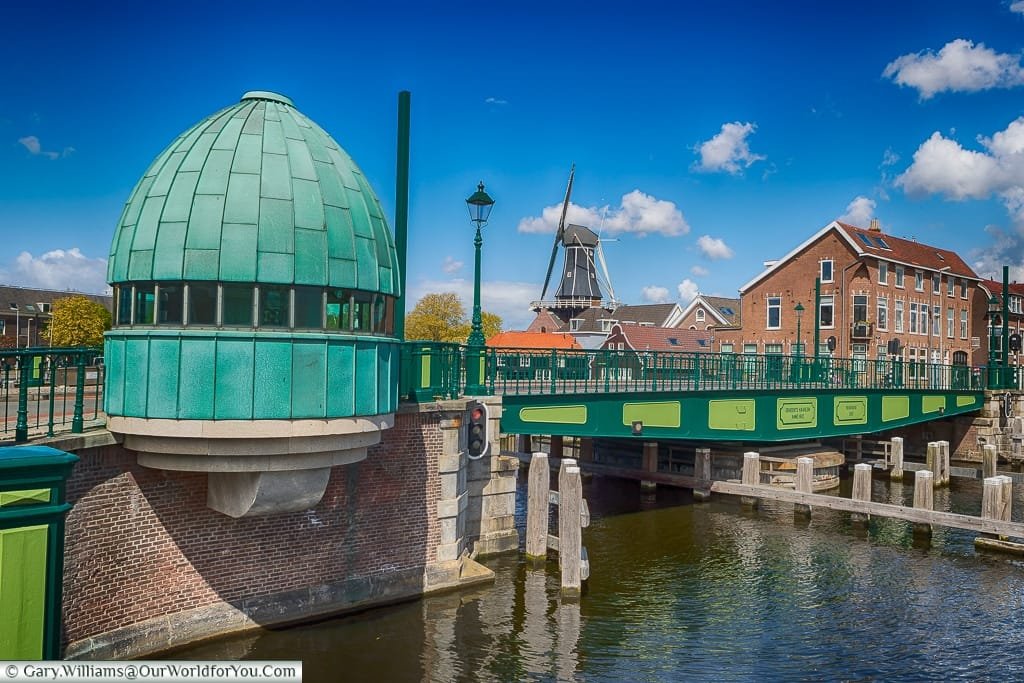 The River Spaarne appears to be quite popular with boaters and keeping the bridge operators busy. Although we did think it was quite amusing that the larger boats had to wait for the swing bridge operator to turn up on his moped, before they could proceed.
It felt like with Haarlem we had found a hidden gem, considering its close proximity to Amsterdam the two seem worlds apart.
Along the banks of the river and canals are some wonderful old merchants houses with their crow-stepped gables.
Often you notice that they are leaning forward, the Dutch term for this is 'op vlucht'- on flight.
These buildings were deliberately constructed leaning forward, a reason for this would be so that items could be winched up to their attics easier.
The Windmill De Adriaan which forms part of Haarlem's skyline was originally built in 1779, but due to a fire in 1932 the windmill was devastated.
It wasn't until 70 years to the day, that another windmill was to built on the exact site and opened on 23rd April 2002.
If you look carefully you can see a little sentry box in the roof of the church, at the bottom of the tower. This was once used by the civic guard who would keep a look out from this high vantage point.
The organ inside this church was once used by Mozart when he was ten and also by Handel.
In the 13th & 14th centuries the square was larger and use to hold jousting tournaments. Also within this square is the City Hall & the Court of Justice.
Although Frans Hals wasn't born in Haarlem he lived and worked there and became a renowned Dutch Golden Age portrait painter. The museum of his works was originally an old men's home and later an orphanage.
One of the things we loved about Haarlem, other than the warmth of the people, was the lovely cobbled lanes. Along Korte Houtstraat you find some very quirky shopfronts and unusual items hanging along the street.
To soothe those tired feet there can only be one thing for it, a sit down in a church. Ohh didn't I mention that this church has been converted into a brewery, what a shame….you'll have to try the local tipple at Jopenkerk.
Just in case you didn't know
Unlike in the UK, in the bars in the Netherlands you do not need to pay for each drink as you go, you can settle up at the end.
Another classic race circuit
Our accommodation whilst we were in Haarlem, was at the Carlton Square Hotel, a fairly large hotel, which it had an underground car park. If you are staying 3 nights or more it is beneficial to buy a weekly parking ticket rather than a daily.
The location of the hotel is about 10 minutes' walk to the centre of the Old Town.
To visit Haarlem? It's a charming alternative to Amsterdam, or even a base to explore Amsterdam from – yeah, really that close.
Why not checkout the latest deals on Booking.Com?
Visited Haarlem? Were you as impressed as we were by this slightly quieter, slightly smaller, alternative to Amsterdam? What about this charming city impresses you most, we'd love to hear?
Take a detour to Haarlem, Netherlands
was last modified:
July 24th, 2017
by