How I reduce noise in HDR & Tone mapped images
I thought I would write this tutorials after I received an e-mail from a visitor to our site. Max asked how I controlled the noise in the skies of my HDR & tone-mapped images.
So my first step when I have short listed the image is to crop the shot, if necessary, remove any dust spots and make some basic adjustments in Lightroom.
This is what I have to start working with. (With any of these thumbnails, click on them for the full image)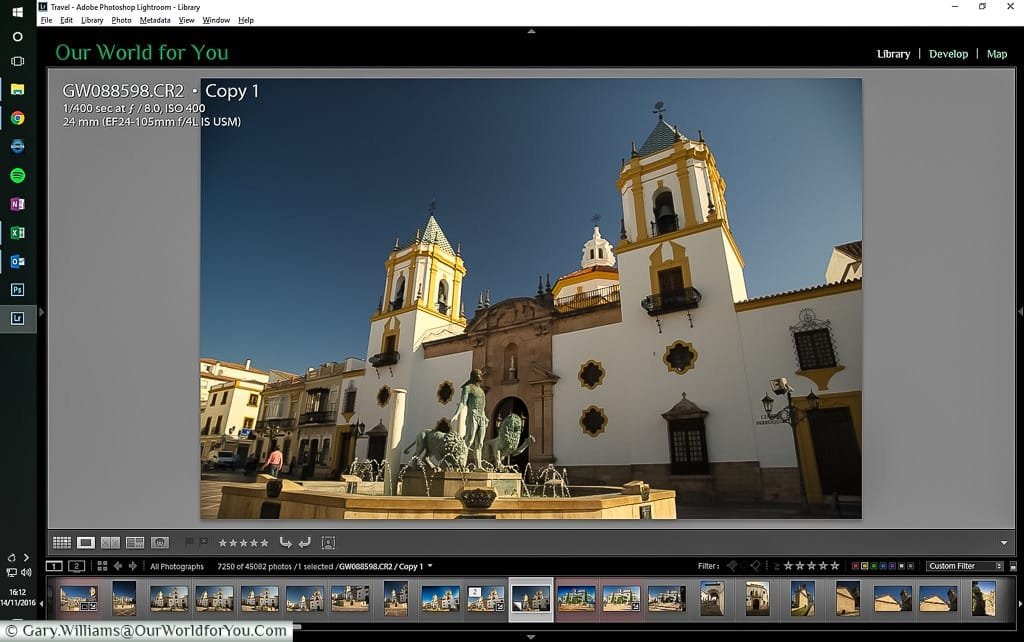 I now export this image to Adobe Photoshop, the reason behind this is so I can work with multiple layers.
So the first step is to create a duplicate of the background.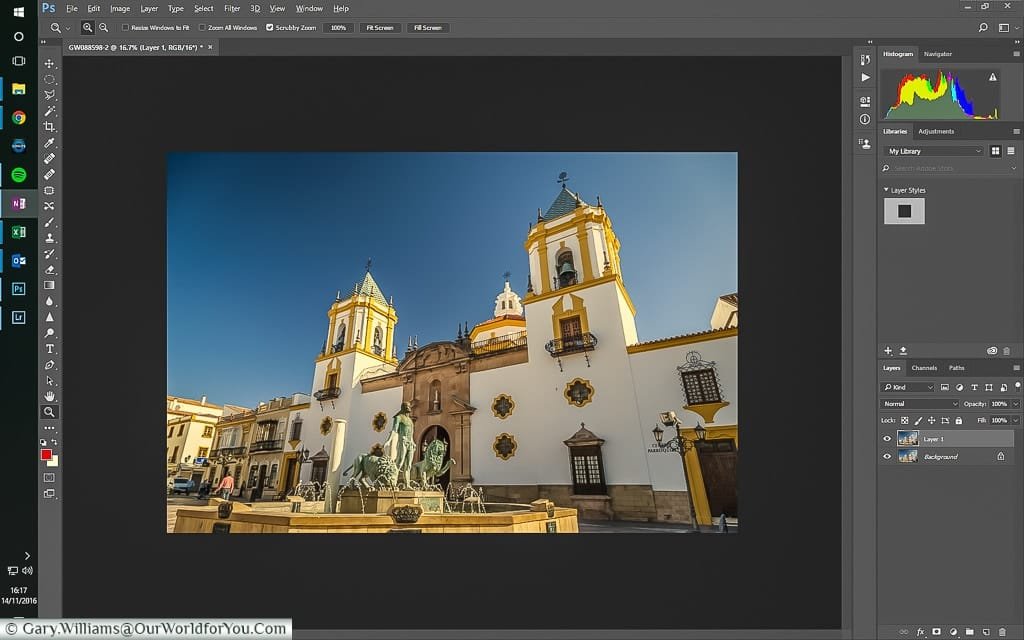 With this layer I plan to apply one of the Nik collection of filters to give the image more punch, to give the shot a touch of the feeling I had with the beautiful Spanish sun beaming down on this wonderfully warm October day.
So I pull up a preview of the various options and select a look I like. In this case it's 'Deep 2'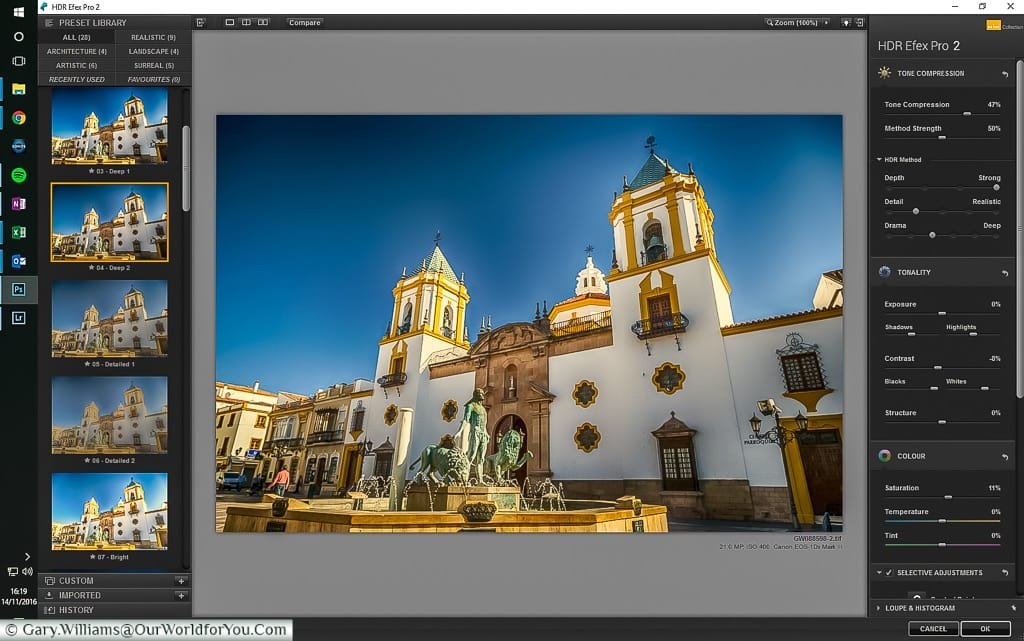 The only issue I have is that the sky is too bright. I prefer the one created with 'Deep 1'
No problem, duplicate the original background again, move it to the top of the layers stack and run the Deep 1 filter against that.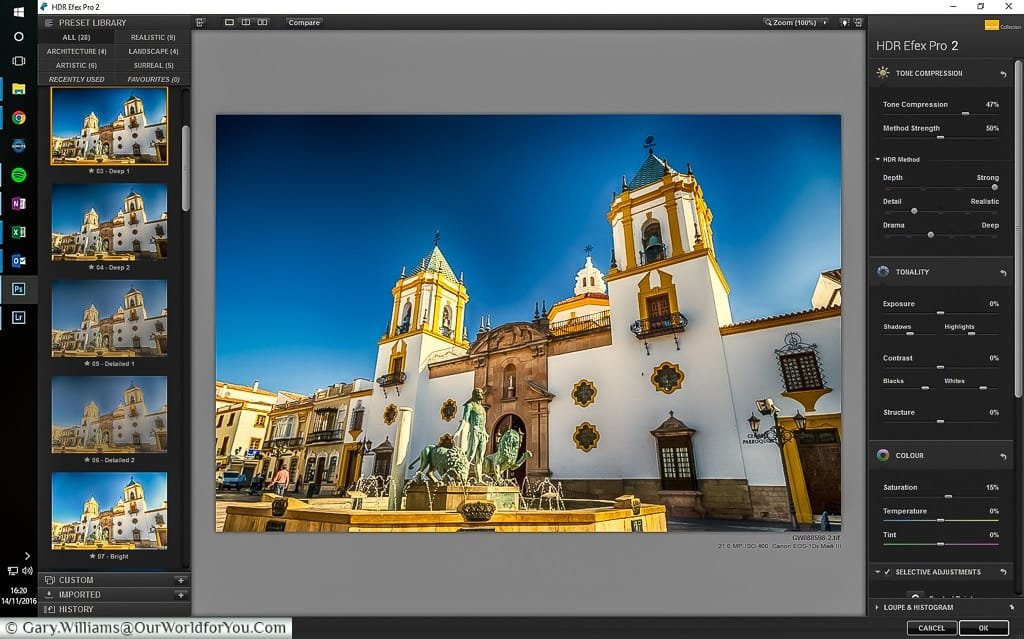 As you can see that has masked the more balanced 'Deep 2' image.
Again, no problem but we have a couple of options, but both involve 'selecting' the sky.
I have two solutions I generally prefer and it depends on the image.
This one has a simple sky so I select the 'Magic Wand Tool'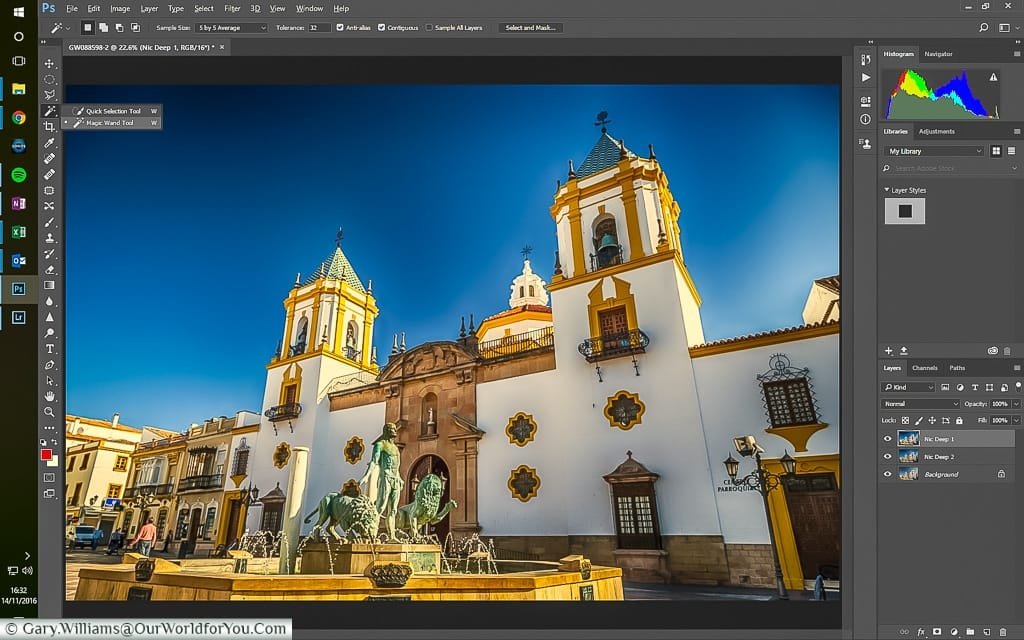 Now you may have to select the area in sections - remember to hold down the Shift key and select each area you want.
When you have selected everything you want, save the selection. The reason behind this is it gives you options on how to proceed next.
In this example it's simple, duplicate the layer again and you will end up with a layer with just the sky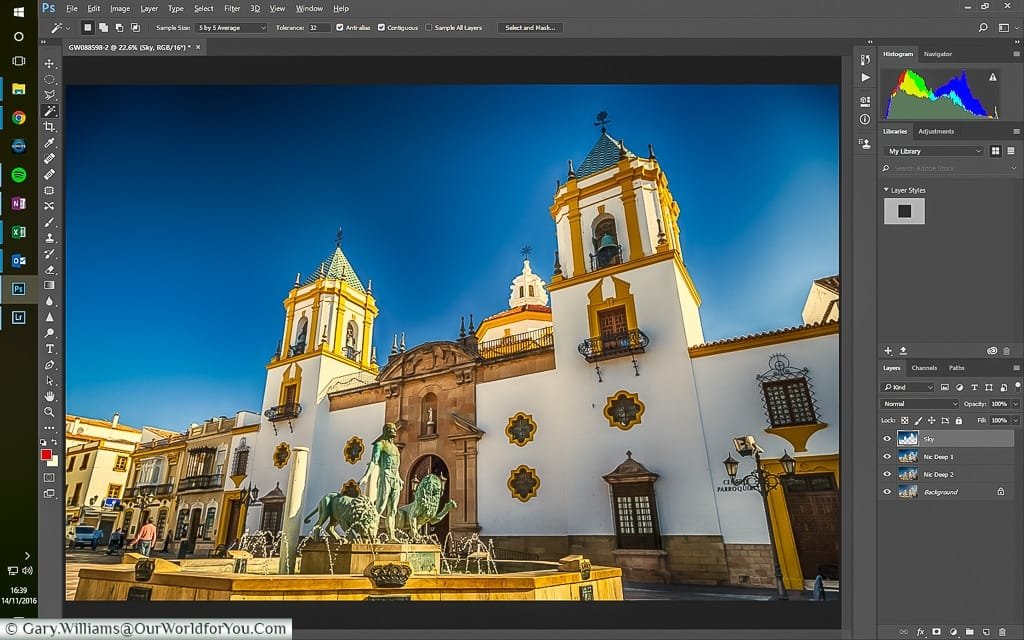 If you're happy with this then you can work just on your sky layer.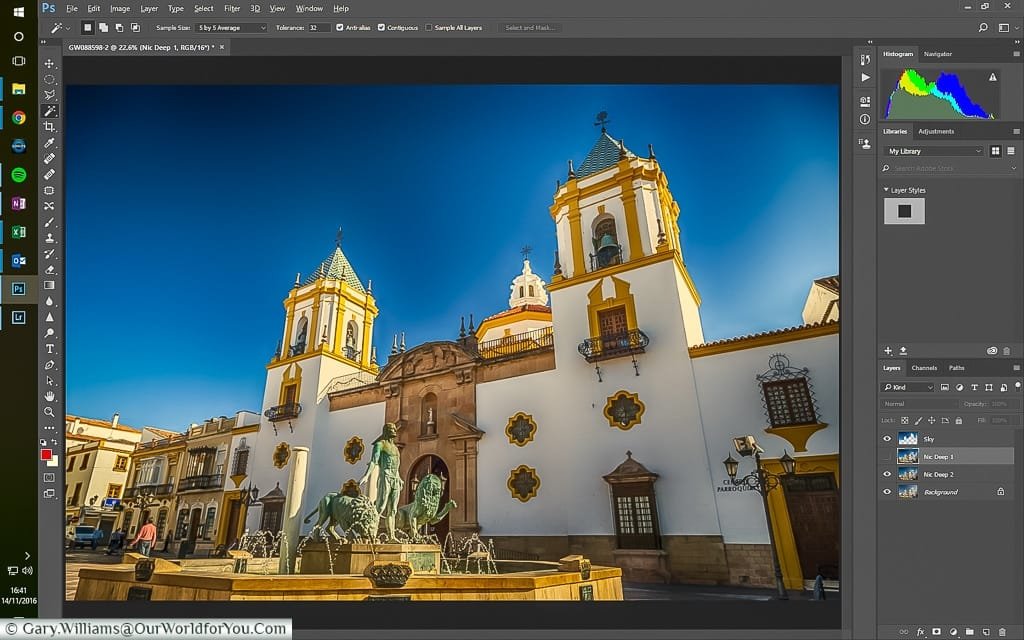 Now turn off the layer below it to check your results.