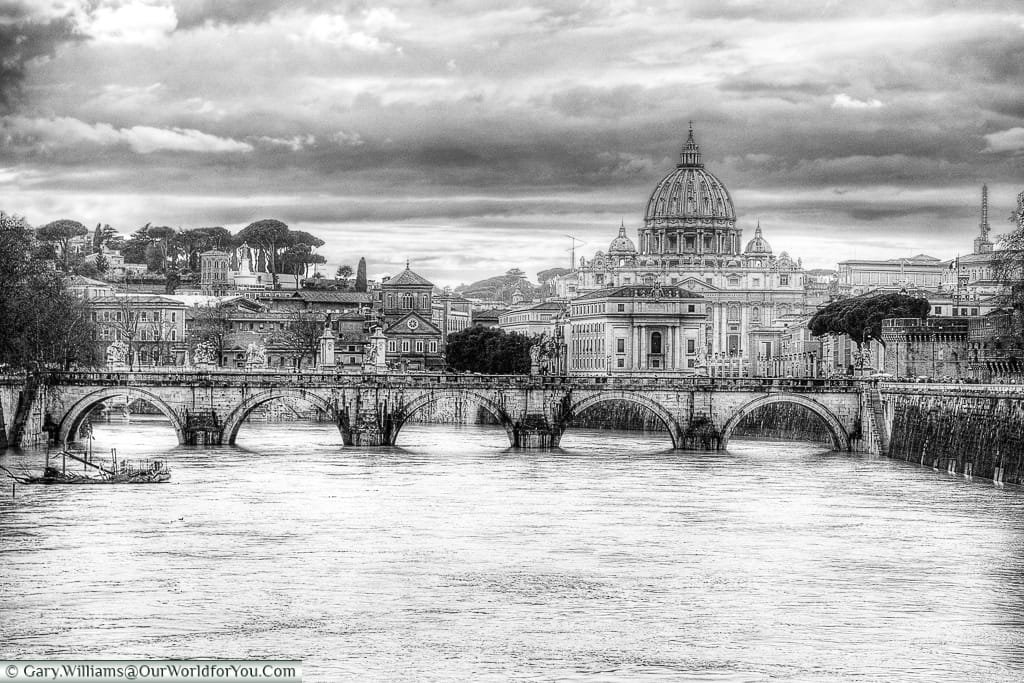 Here's why we wanted to visit…
... for the second time.
We had previously visited Rome in 1999, and although our memories were marred by a couple of airport taxi drivers ripping us off, we knew we would return again one day, as this amazing historical city had so much to offer.
Time had moved on, we were no longer going to get double bluffed by the Italian Lira scam!
Even though we knew Rome's ancient cityscape hadn't changed in the last decade or so, we were still looking forward to discovering more about the city and revisiting some old haunts.
So, in planning this trip Gary and I reminisced on why we loved Rome and what was inspiring us to return back again.
Growing up, Rome for me was always near the top of my Bucket List, so in 1999 it was to be our first European City we visited outside the British Isles.
If you've yet to discover the incredible history and architecture in Rome, you're in for a treat. I found this DK Top 10 Pocket Travel Guide invaluable, they're extremely informative, easy to follow and the pictures and maps tempt you into discovering more of those tranquil courtyards.
We used a previous version of this book to plan our Rome adventure, now you can grab the revised copy.
Rome must have one of the richest histories of any European city, dating back over 2,500 years. I don't think you could ever get tired of strolling through the Roman streets and treading along the ancient footsteps of our predecessors.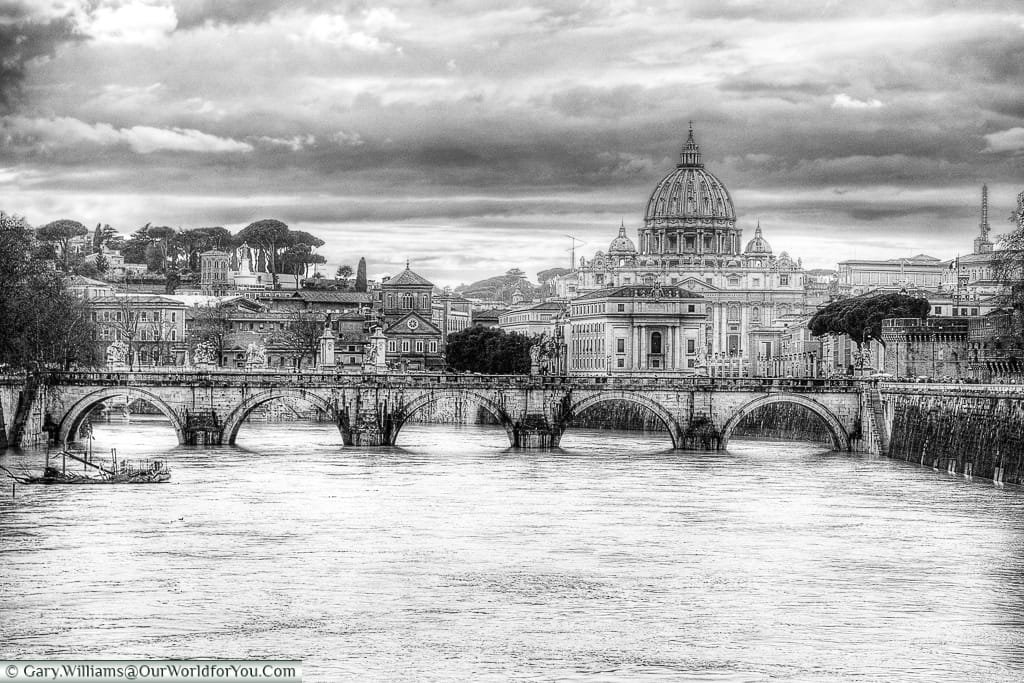 This has to be why so many visitors flock to Rome, the must see on virtually everyone's list has to be
The list goes on, but I think you get the idea…….
This city within a city has thousands of visitors every day, flocking to an area no larger than 44 hectares (110 acres). All coming to admire;
One of the many pleasures in Rome are the Piazza's, some so elegant and bustling and others so unassuming and peaceful. It's wonderful to just sit and watch the world go by.
In Italy, it has to be gelato, pasta & pizzas of course.
Cappuccino will always be on the list.
I suppose there will also have to be Prosecco
We may even try a Grappa although we are not averse to a Limoncello.
A large number of historical movies have been filmed around Rome, but being James Bond fans the most recent has to be the memorable car chase in Spectre.
The Historic Centre of Rome was inscribed onto the UNESCO World Heritage List in 1980, shortly followed by The Vatican City in 1984.
Has Rome made your Bucket List? Or have you been? What was your inspiration for a visit?