"That's Amore", Italian Lakes & German Castles
What's in store for our 4 wheeled adventure?
We had wanted to tour the Italian Lakes for some time now, avoiding the busiest period was our aim, along with trying to catch some late summer Italian sunshine.
With an image of us touring along the shores of the lakes with the roof down, wind blowing through our hair and Dean Martin's dulcet tones singing "That's Amore", this was not going to be put off any longer.
As we live in the south east of the UK and we love our road trips, there was no other option for us than to fire up the Quattro.
Were we just going to see the lakes?
Oh no, a brief overnighter in France, a hop through Switzerland, 8 nights in Italy (which includes attending the Formula 1 Grand Prix at Monza).
Then skim into Austria briefly and 5 nights in Germany.
This was going to be fun!!!!!
So, if further inspiration were needed for us to embark on this trip, then here are just a few reasons why;
If you're hooked like us and want to tour around the beautiful Italian Lakes in northern Italy, then take a look at this DK Eyewitness book.
This Top 10 Pocket Travel Guide is invaluable, I find them extremely informative, easy to follow and the pictures and maps tempt you into discovering more.
Our chosen locations for the road trip are;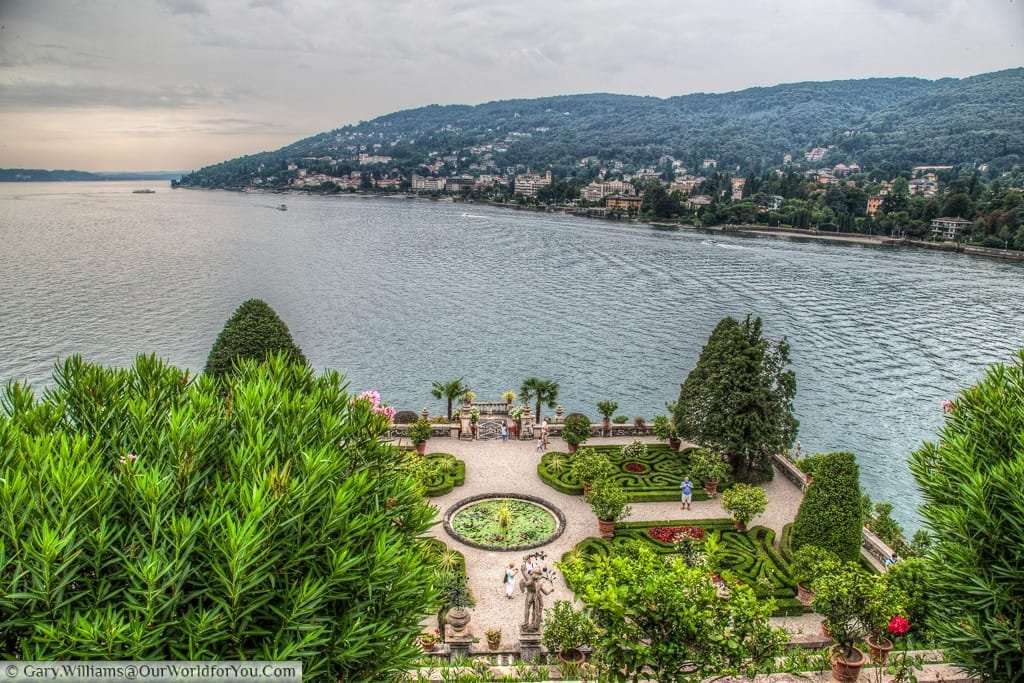 This Global Block does not have any content.
This must go without saying really, but the images of the wide open lakes with the mountainous backdrop looks absolutely amazing.
The lush forests of Bavaria.
Rolling alpine hills.
'Romantic Road' driving route in southern Germany.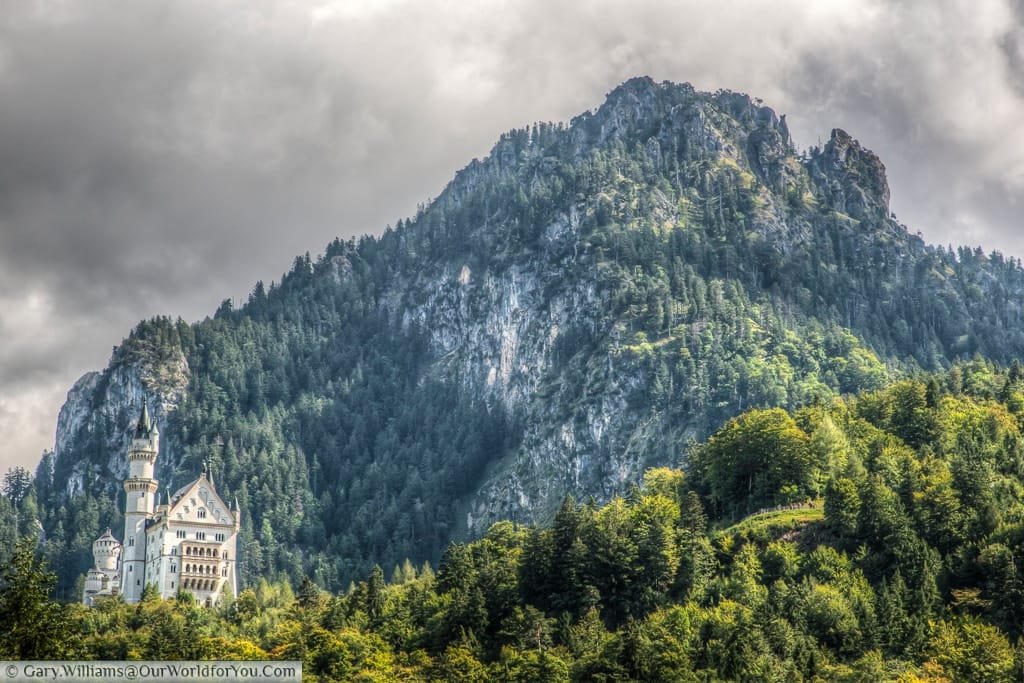 Picturesque villages speckled around the lakes, with their bars and cafes enticing you to pull up a chair and watch the world float by.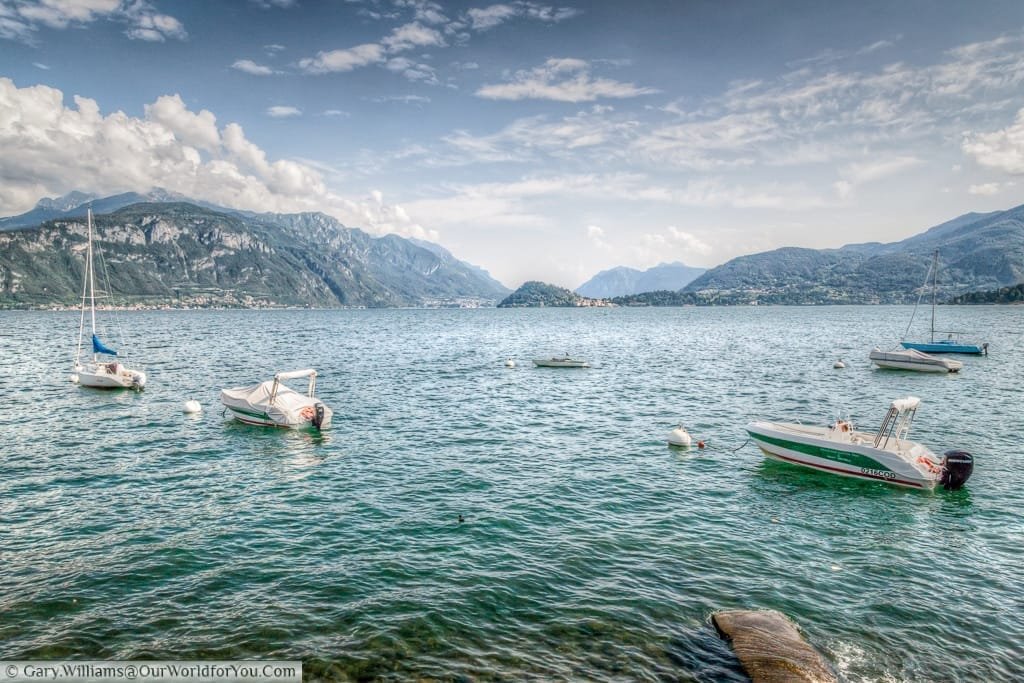 No guarantee of the weather, but a few opportunities to lower the roof of the car would be ideal.
Admire the palatial Italian villas sprawled along the banks of Lake Como. Perhaps I might spot George Clooney?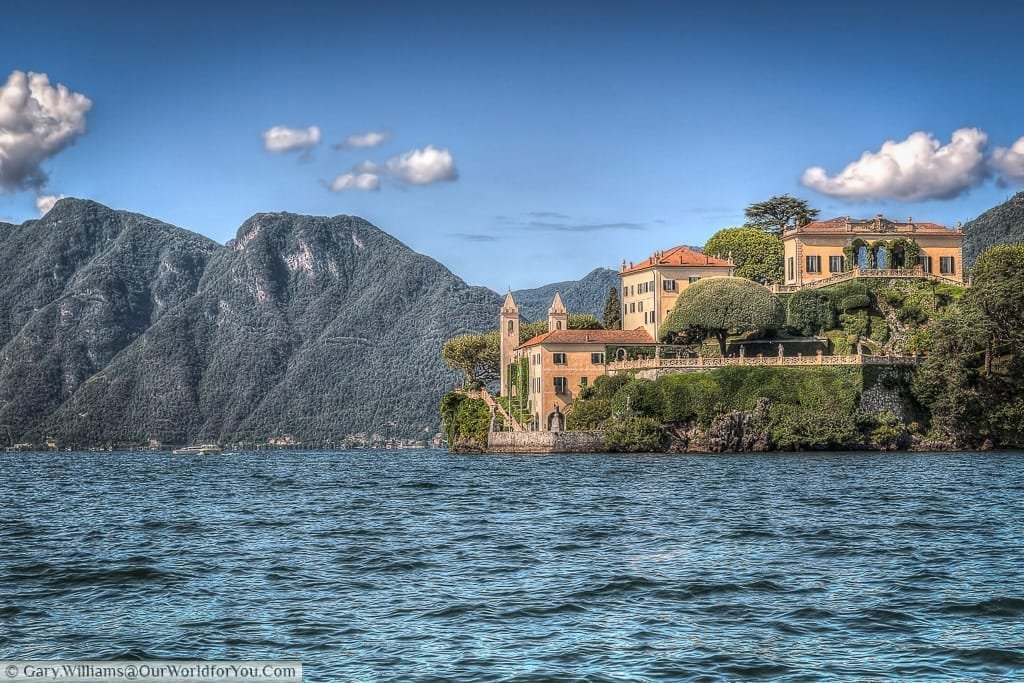 The magical castles standing regal in the Bavarian countryside.
This Global Block does not have any content.
In Italy, it has to be gelato, pasta, gelato, pizza and of course gelato.
In Germany, sausages, sauerkraut & pork knuckle. I wonder what their gelato is like?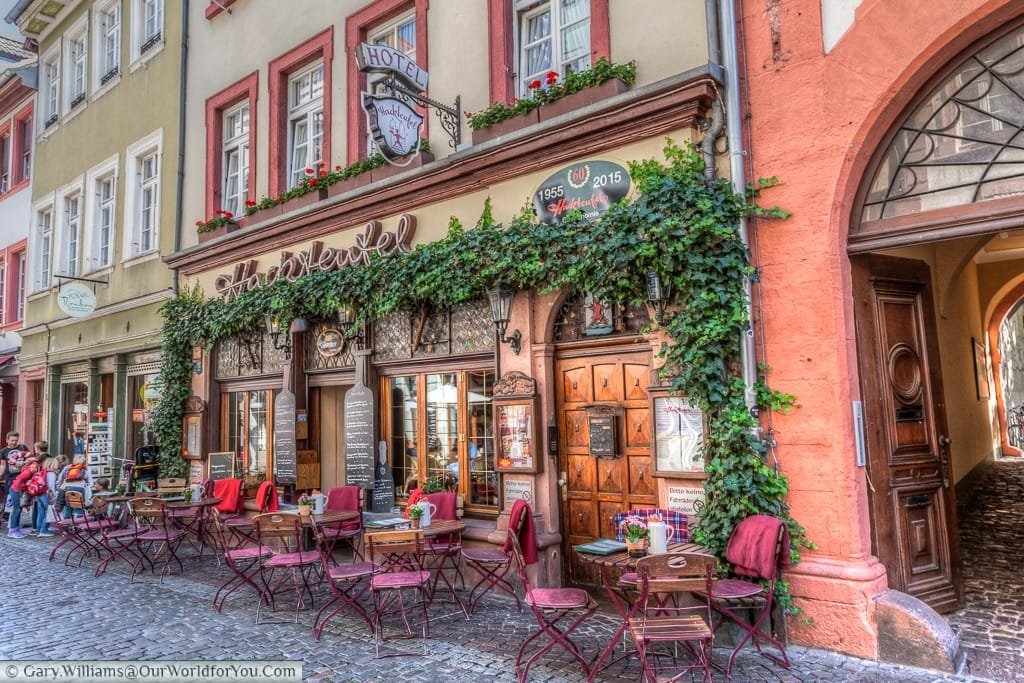 Mmmm, I suppose it will have to be Prosecco!!! And our new-found tipple whilst in Venice of Aperol spritz.
A stein of beer in Germany.
Whilst we are in Menaggio I had booked a motor boat for just the two of us to cruise around Lake Como for the day.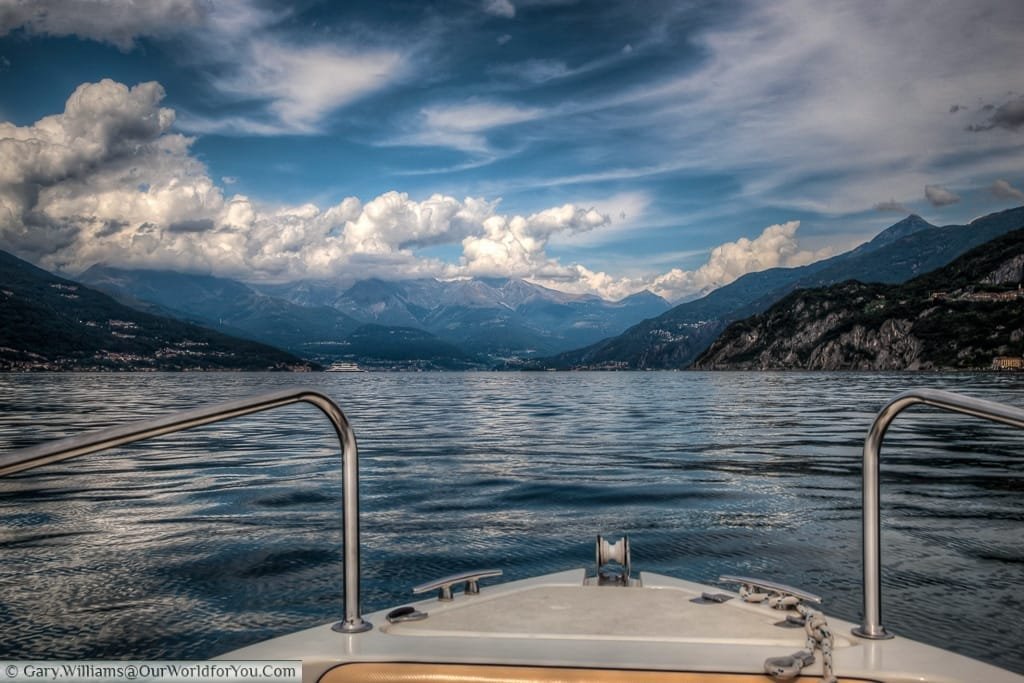 It is on the day of Gary's birthday so I'm sure we'll take a bottle of prosecco, moor up and enjoy the scenery.
Another Italian treat will be our grandstand seats at the Formula 1 Grand Prix in Monza.
Being James Bond fans we will undoubtedly search out the Casino Royale filming locations on Lake Como.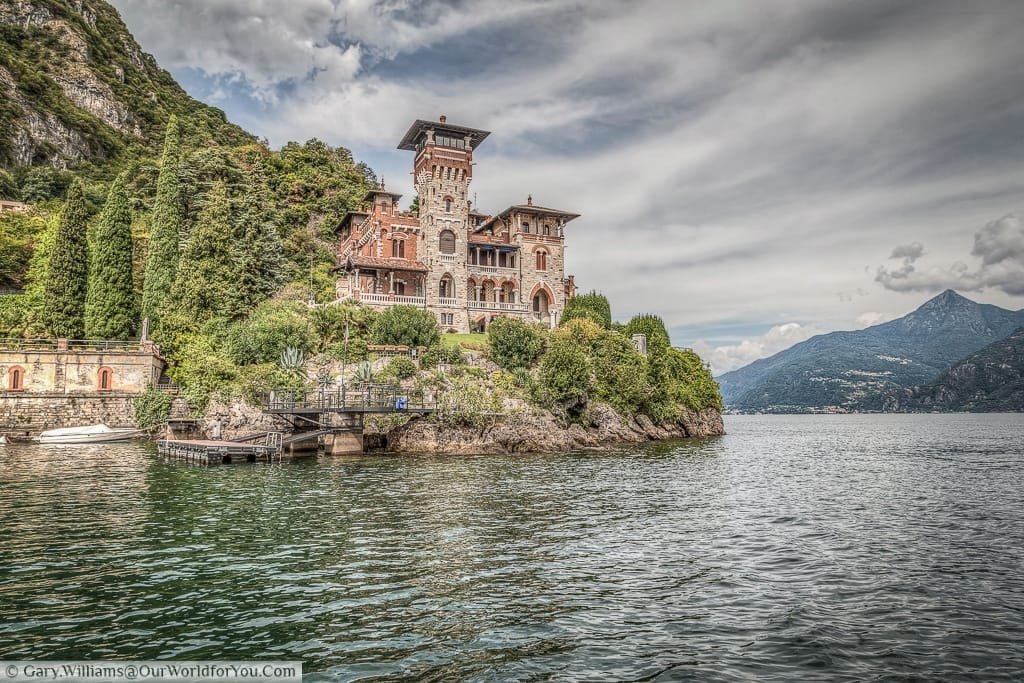 We will also try and visit Lake Constance, although this lake borders 3 countries we will probably head to Bodensee in Germany, as it looks to be a pretty town. But it also borders Switzerland and Austria.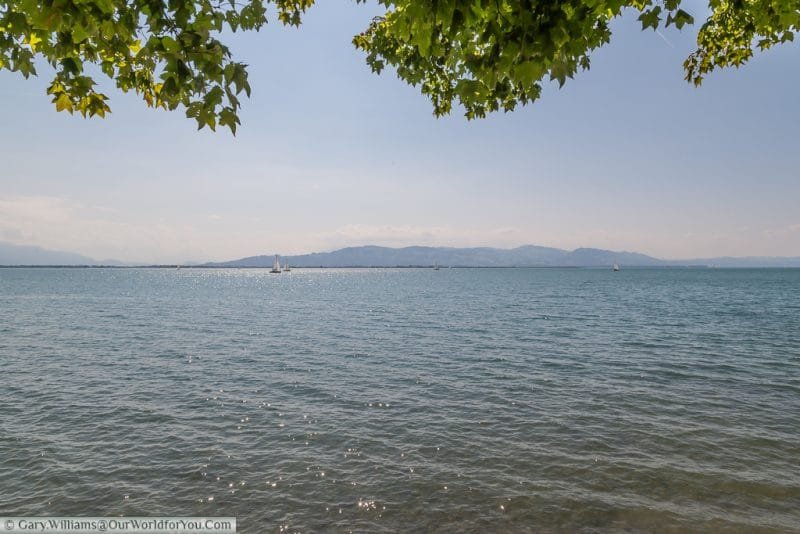 Make sure you check out the up to date rules of the road, in each of the countries. You will need a vignette in Switzerland if you plan to use the motorways, this permit is currently CHF40 and lasts a year.
Don't forget to down load all your groovy tunes including that Dean Martin album.
Toured the Italian Lakes, and discovered Germany? We were inspired to create a trip, in our 2 weeks annual leave, that allowed us to see many sides to Western Europe. So what's stopping you?
This Global Block does not have any content.
Inspired to create your own adventure?
Do the Lakes tempt you? Or would you like to see Bavaria?
Why not check out the latest deals on Booking.Com?
(Why not Pin It for Later?)