So this page is a bit of fun, it is not meant to be a wiki one-stop-shop.
It has some of the interesting stuff , and then a bit of the trivial stuff, including our take on Valencia.
Let's start with the Truths about Valencia
Valencia is one of Spain's largest ports, but that will not be interesting to you, unless you are a port buff. You probably will be interested in the beach & harbour area, which although not nestled next to the old town as in Barcelona, is walkable, rideable or easily accessible with public transport.
---
The focal area for a mini-break will be the old city, centered around the cathedral.
---
National Flag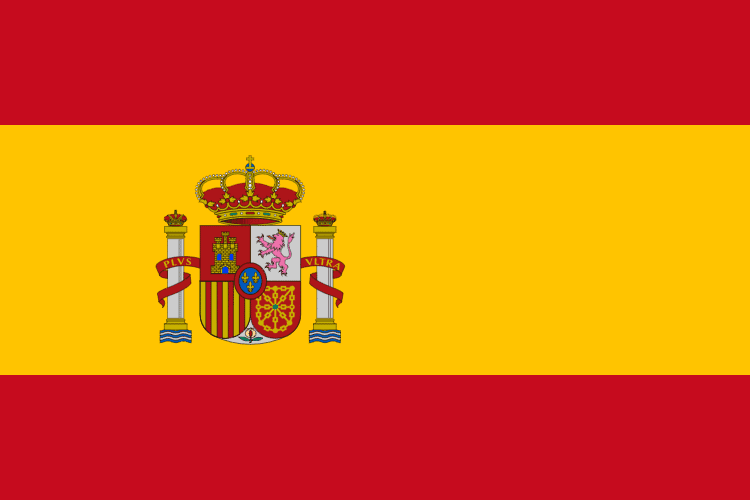 Regional Flag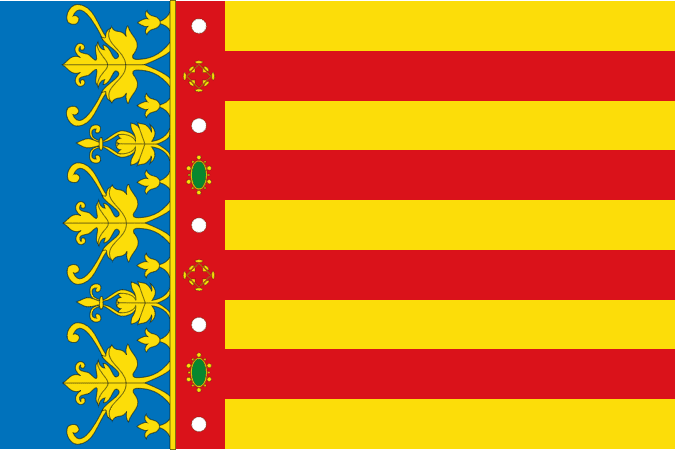 Our favourite travel reads
Products from Amazon.co.uk
‹
›
It's good to talk
What speaks?
Language
Spanish, Valencian, and a good smattering of English
Timezone
Central European Time (CET)
So what's this Trivia then?
Did you know?
Valencia is Spain's third largest city after Madrid & Barcelona.
Like London (Londinium), Valencia (Valentia) was founded by the Romans, although a couple of hundred years before, (138BC vs 43AD)
Through the city flows a wonderful open space of parks & gardens enjoyed by the Valencians and tourists alike, leading to the City of Arts & Science. The reason it flows so organically through the city is because it has been reclaimed from the old River Turia which was diverted as a result of the Great Flood of Valencia in 1957. The water is now split and used for irrigation, and the high flood waters routed through man-made channels, (similar to those in LA)
Within the cathedral is a chapel said to contain the Holy Chalice, the cup that Jesus drank from at the last supper. We didn't before we went.
The Valencia Orange comes from… The USA – a hybrid orange developed in California. That doesn't change one fact though: A freshly squeezed glass of orange juice, with a fresh cup of coffee, in the Valencian sunshine is a glorious thing.
Oranges

Hanging in abundance along the streets.

Horchata & Fartons

Refreshing ice cold tigernut based drink, served with a delicate pastry finger for dunking.

Paella

This is the spiritual home for this wonderful rice dish.

Agua de Valencia

Thirst-quenching cocktail made from Cava, orange juice, vodka & gin.
---
City of Arts & Science

Step into the future and enjoy the space.

Cathedral

A chance to see the holy grail, or so they say.

Beach

What can be better than warm sand between your toes, why not have a paella whilst overlooking the beach?

Mercado Centra

A splendid food market, set in a magnificent building. Find out more here.
---
Tomorrowland
Starring George Clooney (Confession – I had to look that up, not seen the film.)
Concierto de Aranjuez
by Joaquín Rodrigo (Over to Gary for this one.)
The Concierto de Aranjuez is a wonderful piece of music that sends shivers down my spine. Joaquín Rodrigo was born in Valencia, however the piece was inspired by the gardens at Palacio Real de Aranjuez in Madrid. My personal favourite version is from the 1996 movie, Brassed Off.Gary
And your thoughts on the place?
Return-a-bility
or What are the chances of us revisiting?
(0% – You'll have to drag us over hot coals to go back 100% – Why am I not there now?)
Notes
Great city, plenty to see & do, more than you can fit in a 2-3 day mini-break, and it's easy to step away from the tourist hot-spots and you can mingle with the locals.
Our value for money index.
Don't forget we're Londoners, and that means our baseline is quite high.
(0% – How much? I wanted to buy a drink, not the bar 100% – How much? I'll take two.)
Notes
As with so much of Spain, wine & beer reasonably priced, especially if you avoid the tourist hot spots such as Plaça de la Reina. That said, the prices there are not going to make your toes curl. Grazing on Tapas is a great way to eat reasonably too, move between bars and choose what takes your fancy.
Behind the wheel – the driving karma
What's it like driving in the country.
Which side of the road do they drive on? They drive on the right.
(0% – They're suicidal – they're out to kill us 100% – I'm in driving paradise.)
Notes
We didn't drive into Valencia; Taxi from the airport, very quick & easy. Fixed rate price too. The old town centre, not surprisingly, is tight and the grinding of the taxi's wheels on the very narrow streets made Gary wince – I'm sure he wouldn't risk his allow wheels through these narrow roads. However our experience of Spain in general has been good. Good driving standards, well sign-posted and generally easy to get around.
Highlight
Relaxed friendly city, with a small town feel. Enjoyed the long evenings dipping in and out of the tapas bars, sampling the Iberico ham and Rioja.
Lowlight
I really can't think of anything, I loved Valencia but 3 nights just wasn't enough to do this city justice.
Highlight
Café Museu on Carrer del Museu; Wonderful little place where I felt like we were rubbing shoulders with the locals in a warm & friendly atmosphere. I'll also sneak in the City of Arts & Science – fabulous place.
Lowlight
Just not enough time to explore the city.
Something for the Traveller
Inspired to visit Valencia?
Why not give it a try as an alternative to Barcelona? You still get a beach, plus you can have the real deal Paella, see the holy grail and wash it down with the local's very own Agua de Valencia.
(Why not Pin It for Later?)