9 of our much-loved destinations for you to visit in 2018
Gary and I have been lucky enough to visit some wonderful destinations over the years, and like with most people there are always particular places or experiences that you frequently remember from your travels. Whether it's a memory of a location, someone you met or a culinary experience, these are the things we reminisce about, and are what continually make us want to discover more about the world.
It was tricky but, we have narrowed down eight of our favourites, some near, some far, a mixture of road trips and mini breaks. We hope you can tick some of these off your bucket list and discover how magnificent they are.
 
I didn't want to number them, as that may imply I have a favourite and honestly, I don't….
We visited Croatia as a road trip, and in my opinion is a fantastic way to see the country. It gives you the freedom to take in the wonderfully secluded bays at your own pace. Hop across to the different islands, and experience the local hidden konobas. (restaurants/taverns).
We were slightly mad and made this trip in our own car from the UK, but this tour can equally be accomplished by picking up your trusty steed from an airport.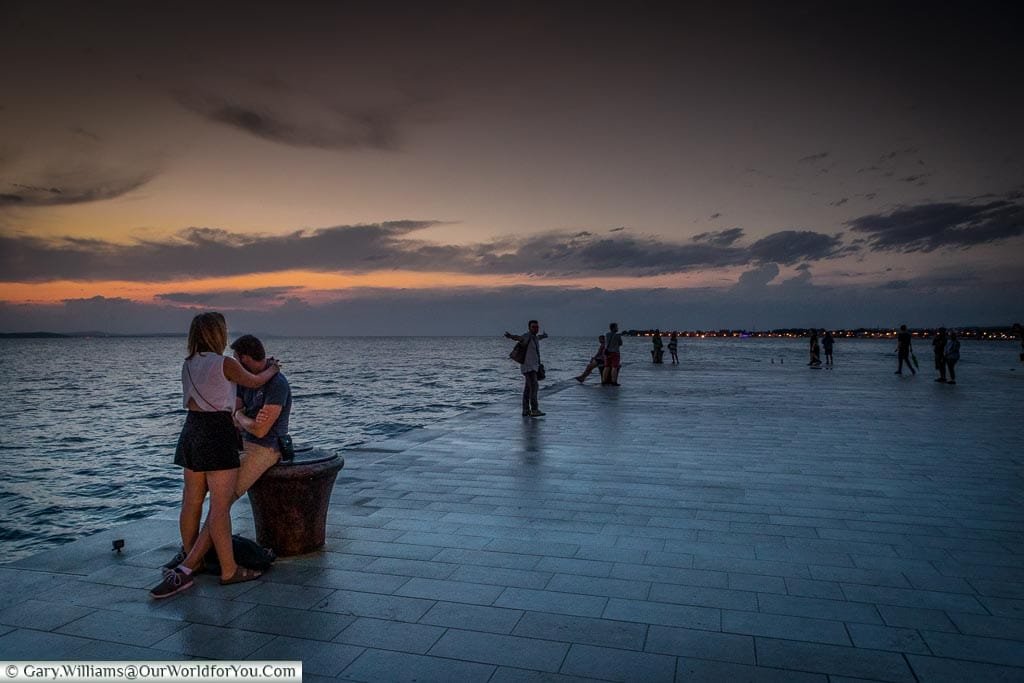 Lisbon was our first taster of Portugal, and just from the few enjoyable days that we spent there, we are now planning a road trip to discover more.
The city and its architecture made it a charming place to discover. However, the friendliness of the people, the food and the Fado music were an absolute delight.
If you are Eurovision Song Contest fans, Lisbon will be the host in May 2018.
Portugal is one of <a href="https://www.lonelyplanet.com/best-in-travel/countries" target="_blank" rel="noopener">Lonely Planet's top ten countries</a> to visit in 2018?
This truly was a trip of a lifetime. We flew there from the UK via South Africa, but no sooner were we off the plane and we had picked up our hire truck (Heidi), for our 3-week self-drive safari adventure.
We may have slightly cheated and stayed in lodges & B&B's across Namibia (as we do like a bit of luxury). However, you can pitch a tent on the roof of the truck and spend the nights under the stars.
If you enjoy the pleasures of seeing wildlife in their own environment and taking your time driving across various terrains, you'll love this trip.
Don't take my word for it, go and watch the sun setting across the Namib and Sahara deserts for yourself.
A UK county rich in history and with so much to discover, from its beautiful sandy beaches and its slapstick seaside resort to its elegant 900-year-old cathedral at Norwich and the Royal retreat on Sandringham Estate.
We had great fun touring this county, and the local delicacies of Cromer crab & fish & chips by the seaside are an experience not to miss.
This magnificent city is sometimes over shadowed by its larger sister of Barcelona further up the coastline.
However, in my opinion, Valencia has that little something special, that can still be found through the quiet lanes and intriguing bodegas.
Here is the spiritual home of the paella and after a stroll through Turia gardens to the City of Arts & science you feel that you have earned it.
And talking of spiritual, did you know that Valencia cathedral houses in a chapel, what is believed by many to be the actual Holy Grail?
Start creating your own adventure and discover these true delights around the world, through
eBookers.com
, or incorporate them into a road trip like us and hire a car through
Rental Cars
?
We truly adore France but felt we hadn't entirely given Normandy the time it deserves, and this region had centuries of history for us to uncover & its quaint countryside villages.
Spending time along the D-Day landing beaches & the poignant cemeteries was quite moving. We also went to explore the wonderful cities of Caen & Rouen & the elegant Mont Saint-Michel, and I couldn't visit this region of France without taking a trip to Giverny, the home of one of my favourite artists Claude Monet.
This city had been on my 'Bucket List' for years and had always had an air of mystery about it to me, that made me want to dig deeper into its history, and it certainly didn't disappoint.
It has some spectacular architecture that takes your breath away, colourful palaces, imposing places of worship and meandering wide canals, which give the likes of Venice and Amsterdam a run for their money.
Perhaps I have saved one of the best until last!!
Gary and I have visited Seville on three occasions and we would still go back for more in a flash, who wouldn't love a warm balmy November night in Spain?
We adore the Moorish architecture, the intriguing old lanes of Barrio Santa Cruz, the elegance of Plaza de España and of course the relaxed tapas bars enjoying a glass of Sherry.
Has anything in this list tempted you?
Why not check out the latest deals on Booking.Com?
(Why not Pin It for Later?)