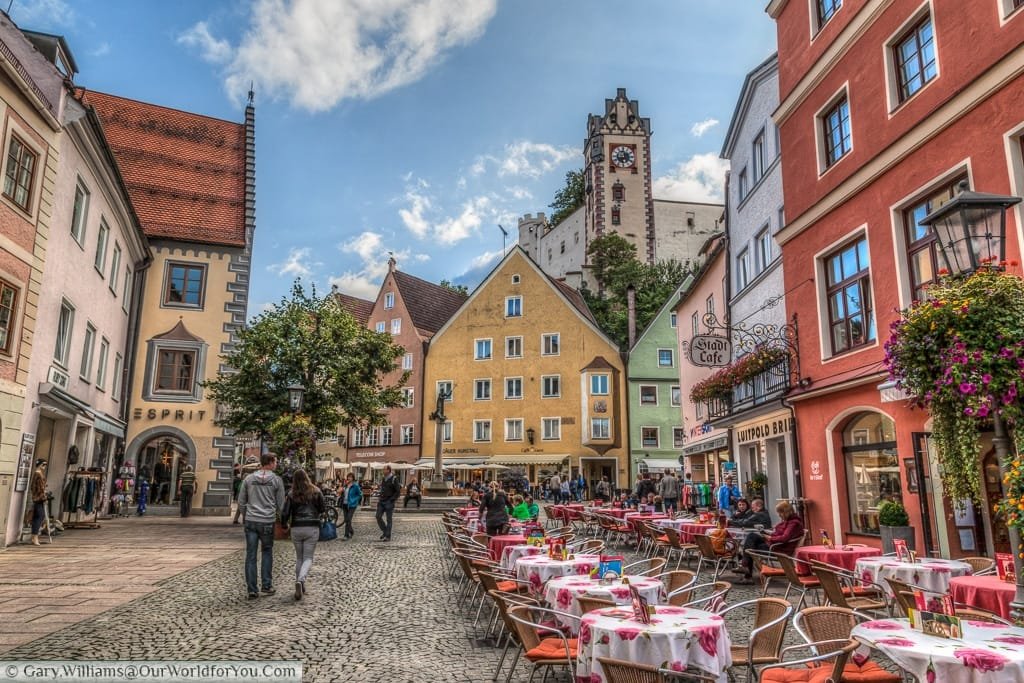 ---
Nestled in the foothills of the Alps, Füssen in Bavaria is just a short hop into Germany from Austria (5km or 3.1miles). This quaint Bavarian chocolate box town is well worth a visit in itself, although some people may use it just as a lovely base whilst calling on the spectacular
Castles of Kings
, Nueschwanstein and Hohenschwanstein.
---
---
The River Lech
---
Füssen is located on the banks of the River Lech, which feeds into the man-made Lake of Forggensee. This attractive lake with mountains as its backdrop, is regularly used for water sports.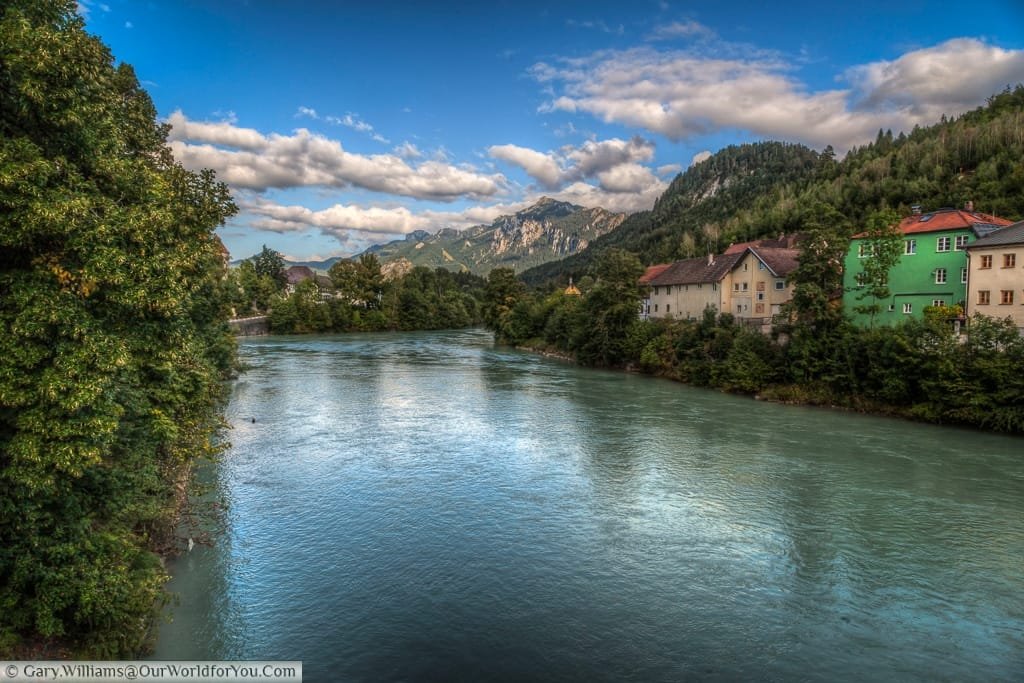 ---
---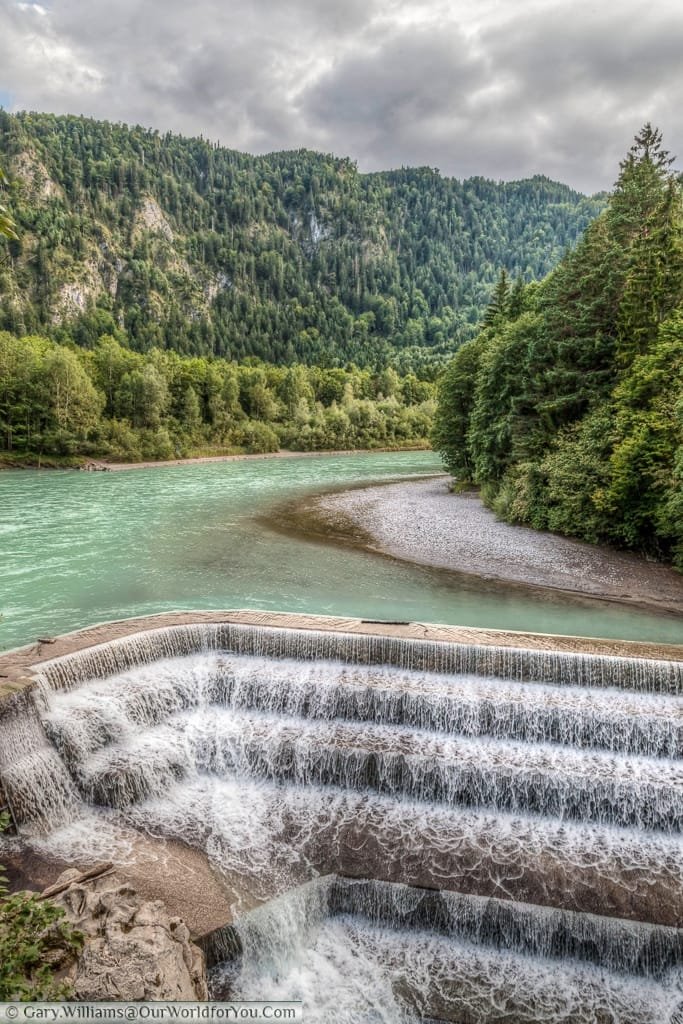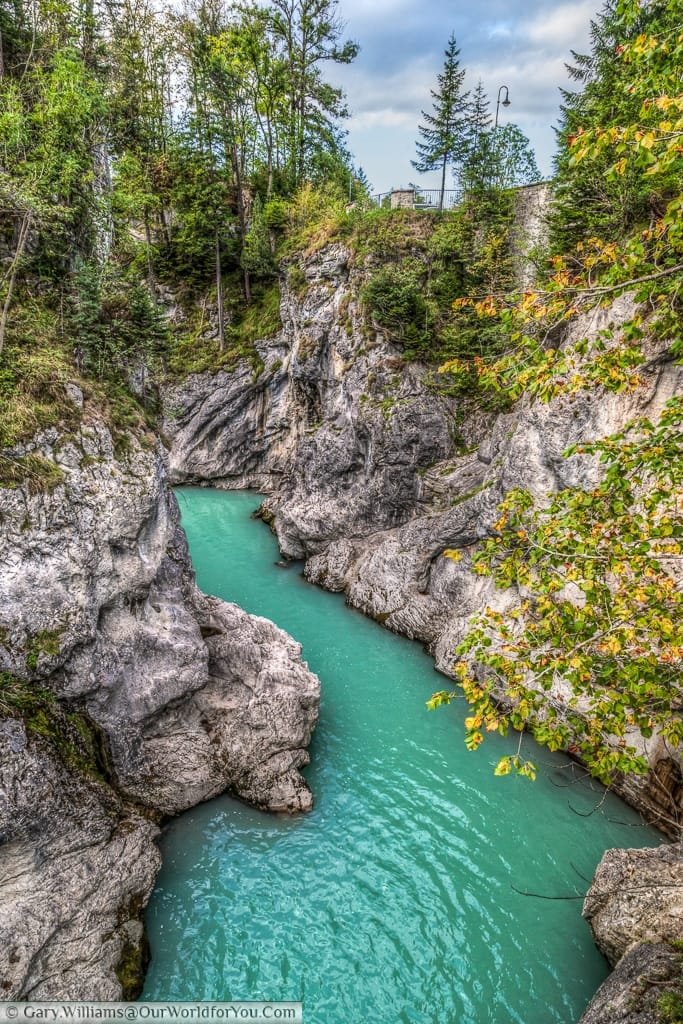 ---
---
---
---
The Romantic road
---
This town is also renowned for being at the end of
The Romantic Road
(or the beginning depending on which way you are travelling).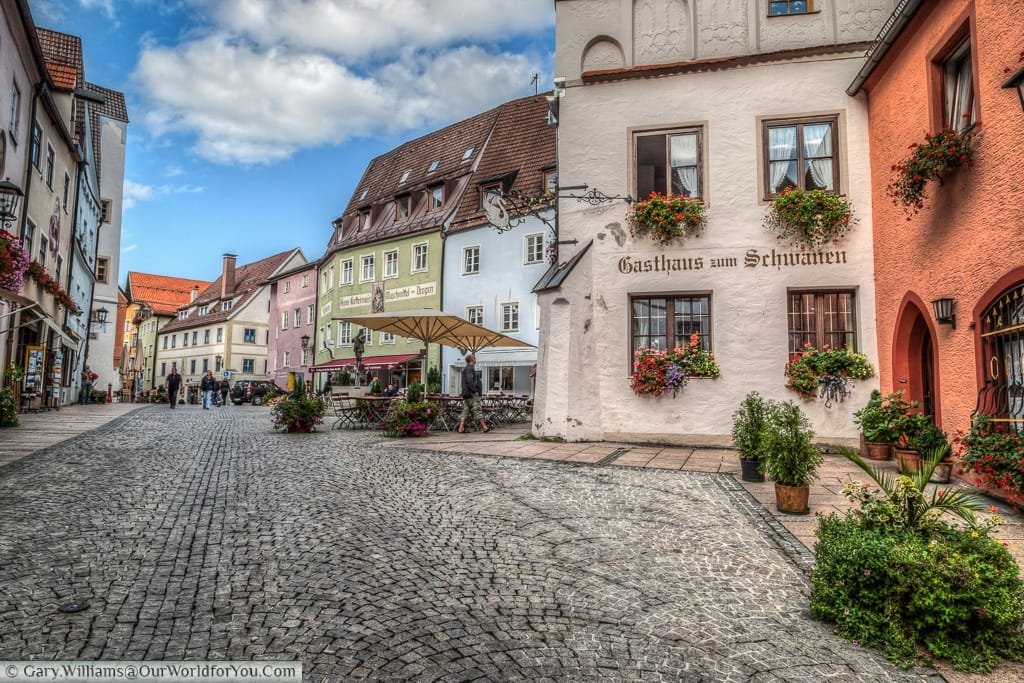 ---
---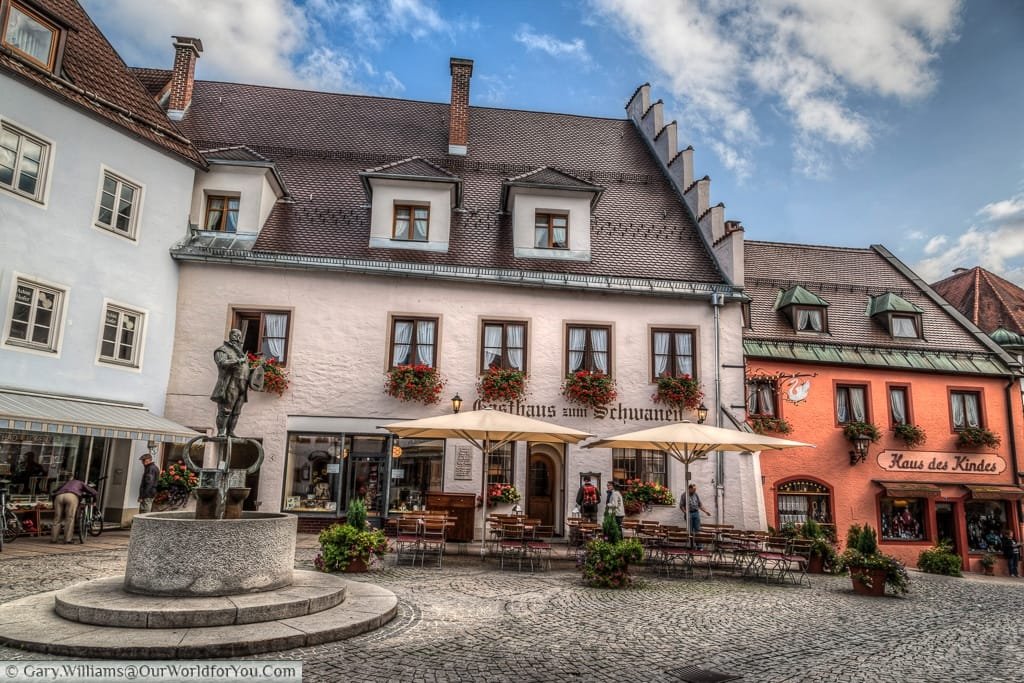 This route weaves through the southern provinces of Bavaria and Baden-Württemberg and is a delightful way to tour this region of Germany.

---
---
---
The Altstadt (Old Town)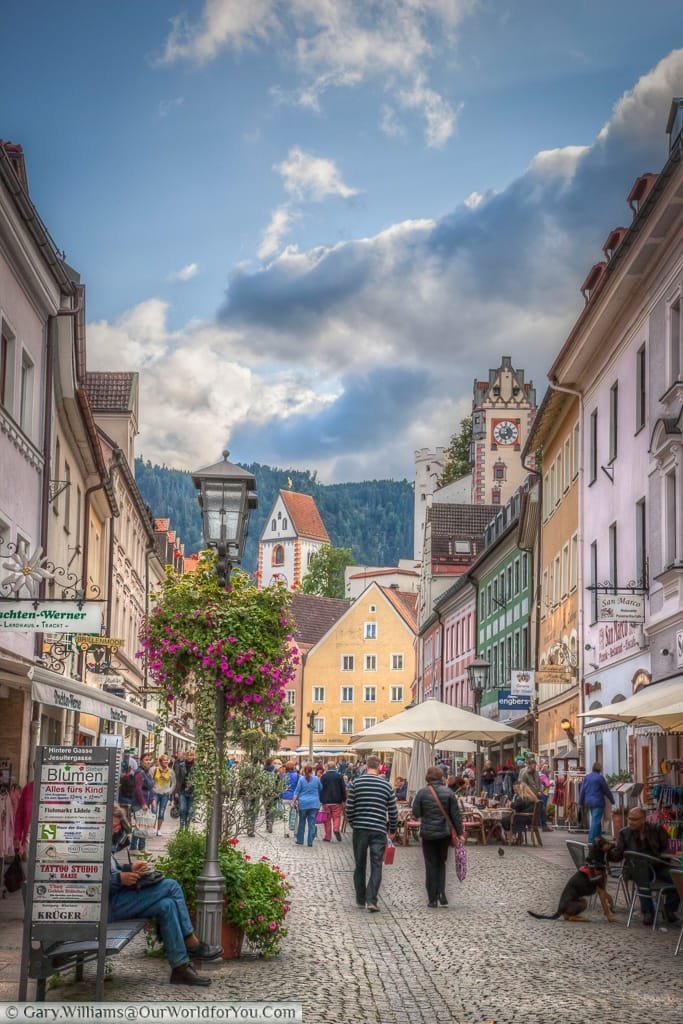 Set up high, looking down over the town is the Hohes Schloss (High Castle), within a short distance of the castle you will come across the Füssen Heritage museum, which is located in the former Benedictine Monastery of St Mang.

---
---
---
Whilst almost feeling like you have stepped back in time, you stroll through the romantic cobbled-stone streets of this 700-year-old town and witness some of the most lovingly preserved buildings you'll ever see.
---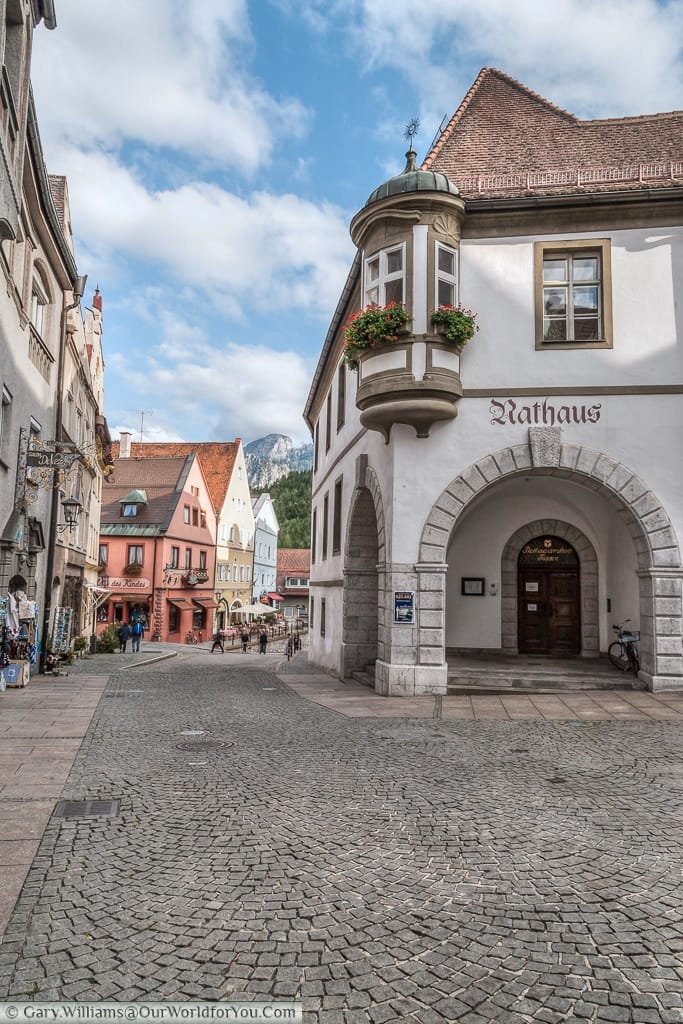 ---
---
---
---
Attached to a number of these properties throughout Füssen, you'll notice the ornate wrought iron merchant signs. These depict either the current business or a previous business that historically occupied the premises.

---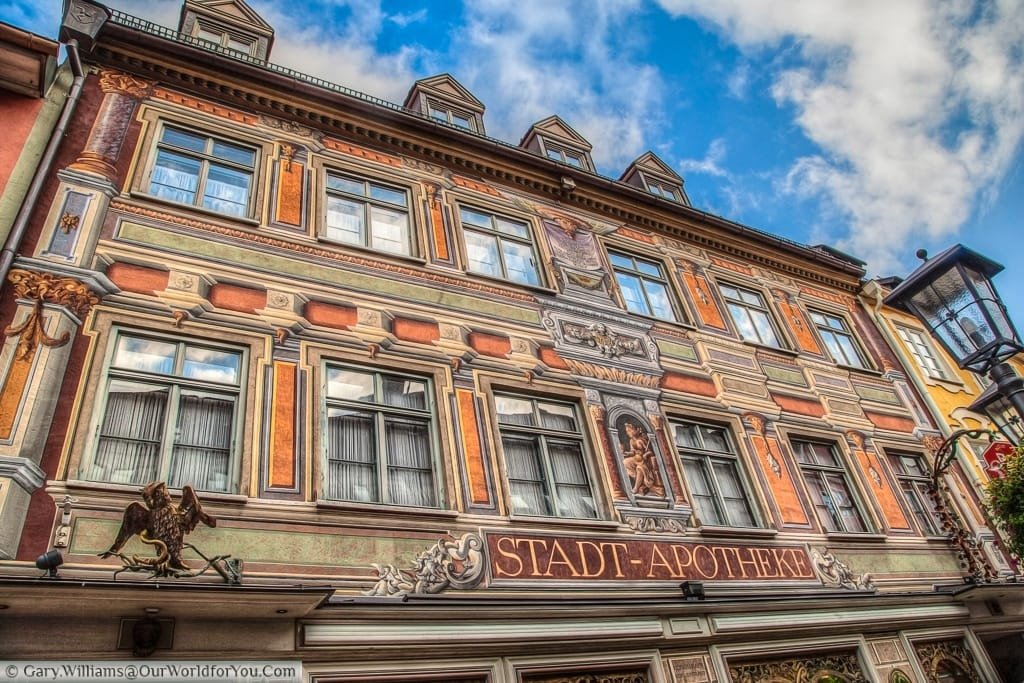 ---
---
Although I am not too sure what the sign is for a 'Lederhosen and Dirndl tailor' as they certainly seem prevalent in this area. Do the locals wear them or is this just for tourists?
---
---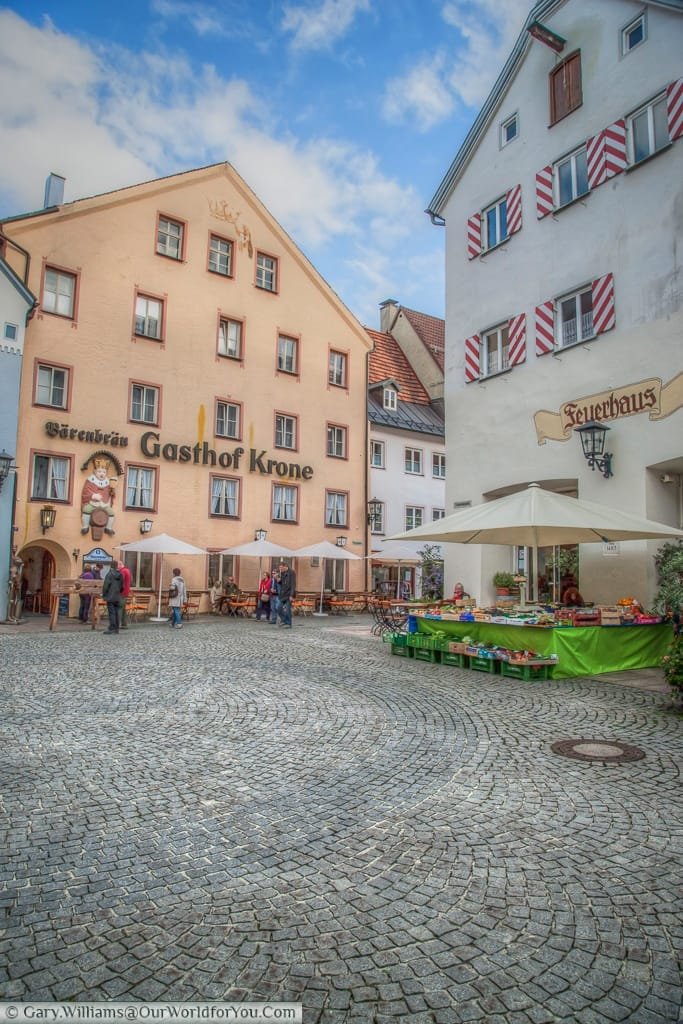 When we visited in mid-September, you could feel that the Autumn temperatures were starting to roll in.
Log fires were being lit and the restaurants were filling up early inside, with the al fresco courtyards becoming deserted.
This made for a lovely welcoming feel, particularly in some of the local bars, of which we found a few.

---
---
---
Hotel Hirsch
The
Hotel Hirsch
, where we stayed, had a particular warmth about it, and has a wonderful selection of local Bavarian delicacies.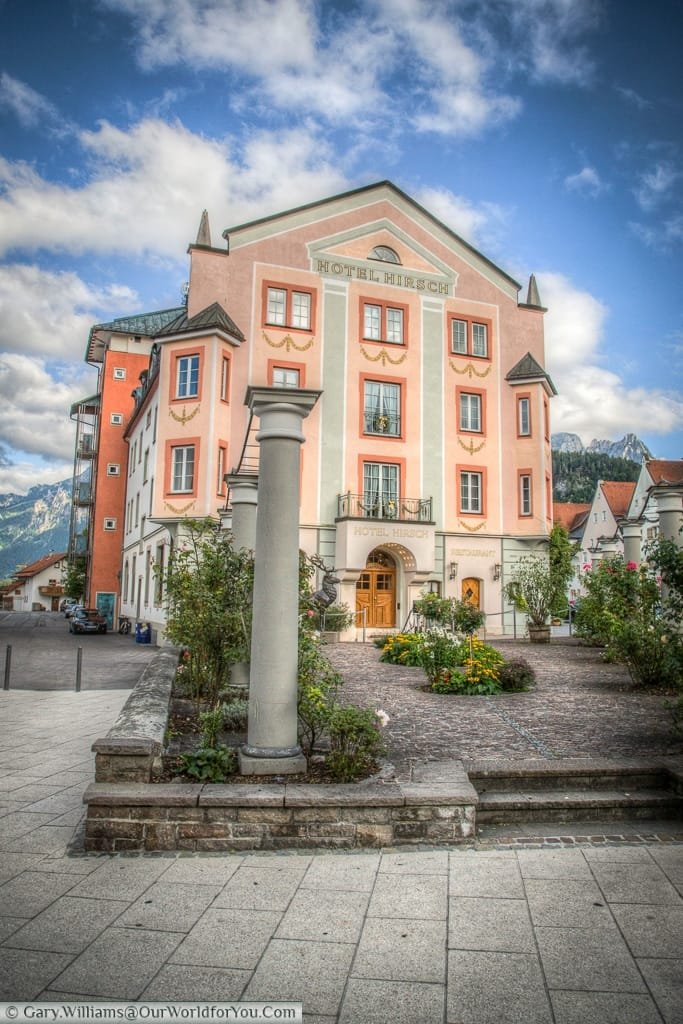 ---
---
Füssen, Bavaria, Germany
was last modified:
March 18th, 2017
by