Grootberg Lodge, Damaraland, Namibia
White knuckle climb, I'll explain
This was a relatively a short trip for us from Camp Kipwe to Grootberg Lodge, it took about 2 ½ hours to cover the 76 miles (123km) of amazing Damaraland scenery.
If you're considering a road trip through Namibia, then your in for a holiday of a lifetime. I always find it incredibly useful to plan our trips with the help of a guide book.
Take a look at this informative Bradt guide, it will give you great tips and advice.
We spotted out first Mountain Zebra. Typically, different from the plains Zebra, as its stripes do not loop around its belly, there is a distinctive gap. Also they are often browner in colour.
On the journey to Grootberg we also spotted Ostrich, Kudu, Springbok & Oryx. The African wildlife is a little more prevalent in this part of the country.
Well it felt like it from where I was sitting.
Grootberg Lodge is perched on the rim of a stunning plateau, with views for miles across the Klip River valley, along the Grootberg Pass.
But before you could enjoy those views you had to either drive yourself up to the lodge reception (up what I would call a cliff face). Or the lodge will come and collect you with your luggage at the entrance gate.
Guess which option Gary took? The guy advised us that the truck would make it ok (only to be attempted in a 4x4), but I wasn't so convinced I would.
So we proceeded up this boulder ridden, single lane, with a sheer drop down on one side (my side I hasten to add) in low ratio 4 wheel drive (like I knew what that meant).
Gary took it slow in 1st gear which was still extremely bumpy and the track seemed to level out a bit, so we went into 2nd.
This was ok until we turned a bend to see the track which looked near vertical in front of us, by this time my knuckles were white where I was gripping the seat belt so tightly. Gary slid the truck into 1st and simultaneously pulling on the hand brake, to get the truck revving again. Needless to say we made it but I wasn't happy and to try and soothe the situation Gary's saying, 'look a Springbok' which didn't really help.
Thankfully the descent was better.
Grootberg Lodge prides itself on conservation, and was to be the first lodge wholly owned by the community. With efforts made on education and training, the wildlife numbers continue to increase.
With conservation in mind, the 16 individual rock and thatch built chalets, do not have any electrical sockets in the rooms. The only electricity used in the chalets is for lighting.
There is a central place in the main lodge to charge any devices.
As you wander around the tranquil grounds on the plateau, you may come across some uninvited little friends.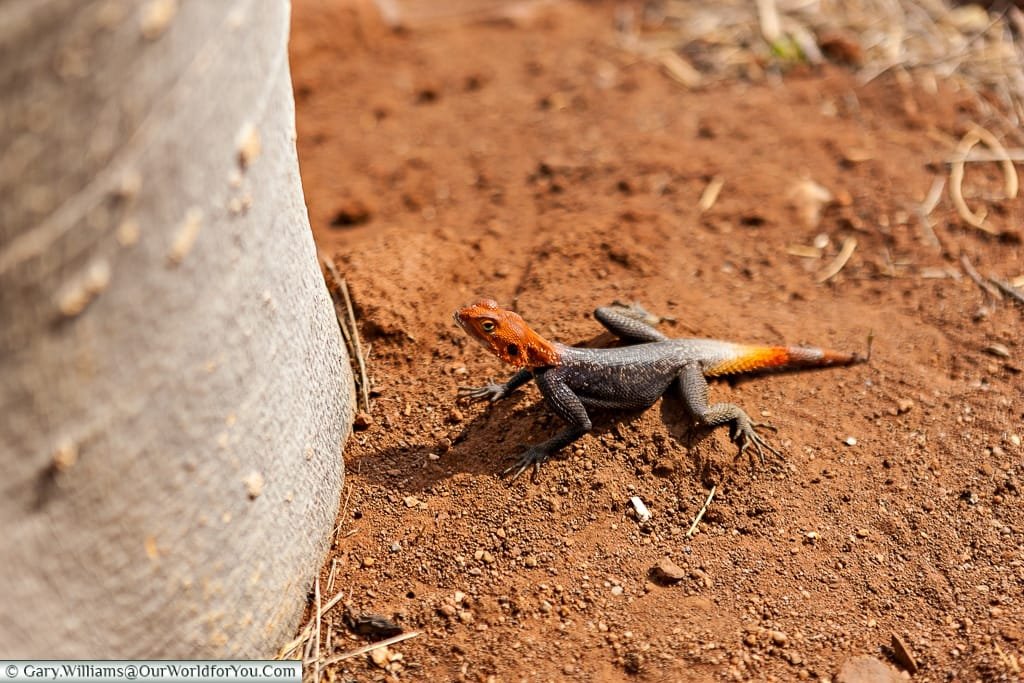 Start creating your own adventure, and discover the amazing scenery & African wildlife of Namibia for yourself. We chose British Airways, and it was all done with a few clicks, a brief stopover in Johannesburg, and our luggage was there for our arrival in Windhoek.
In the evening we wandered over to the main lodge, which has a stunning view overlooking the Klip River Valley. The main lodge has a restaurant, lounge and bar and is a lovely place to relax and watch the sun go down.
The lodge offers a set menu in the restaurant and was extremely good. We were lucky as on one of the evenings we were at Grootberg, we suddenly heard singing from the kitchen and all the staff came out and performed some traditional dances for us.
The following day we went on a wonderful trip which was organised by the lodge to visit the semi-nomadic local Himba people. The trip was amazing and Gary and I were the only two on it, so it made it very personal.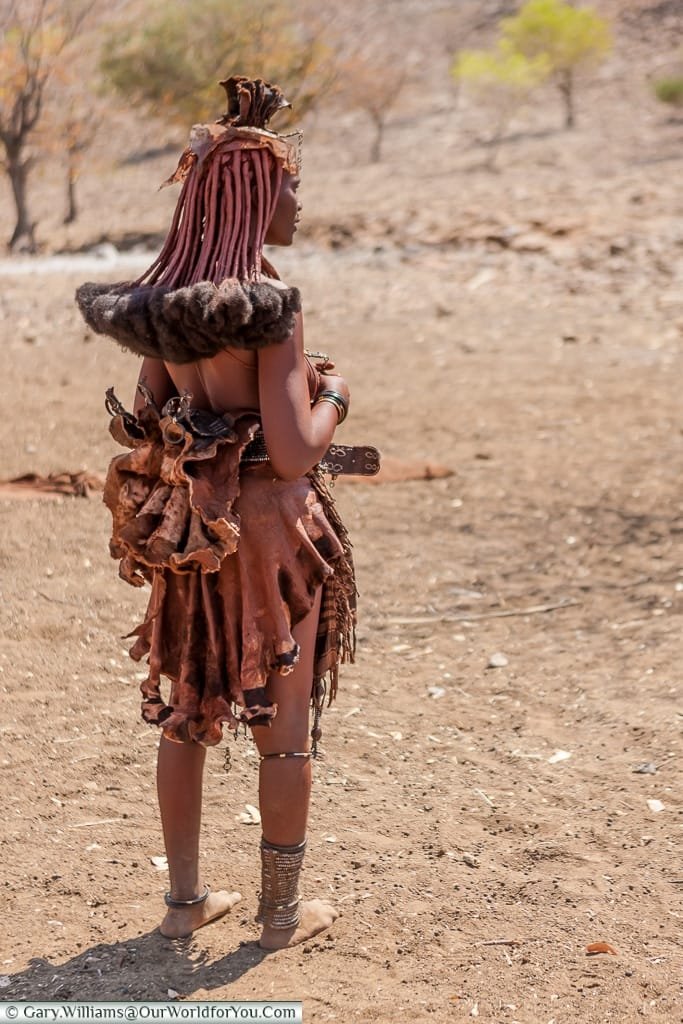 Our adventures continue onto Etosha National Park.
Inspired to visit Namibia?
Damaraland provides another flavour to your Namibian adventure.
Why not checkout the latest deals on Booking.Com?
(Why not Pin It for Later?)