Here's why I chose Vienna, Austria
Well I visited Austria on a school trip, fleetingly quite a few years ago now, but it obviously left its mark as I have always wanted to head back to the country.
On that occasion I didn't visit Vienna, Austria's capital, so this was an obvious location to pick when returning to Austria.
It's my birthday in early August, so often I use this as an excuse to venture on a mini break; in 2015 it was Vienna's turn.
I also have a friend that used to live in Vienna and would often speak highly of it, first hand experiences are always valuable.
The fact that Vienna also appears to be very walkable, is high on the plus side for us.
The 'Ahhhhhhhh' Vienna reference is to the 1981 hit by Ultravox that spent 4 weeks in the UK charts at number 2, famously kept off the top spot by John Lennon and then by a 'novelty' song, "Shaddap You Face". That was over 35 years ago – Now that is a OMG moment.
So what would be top of my list?
Well here were a few thoughts;
- Architecture: This is often a big draw for us to any country or city, the history behind Vienna is certainly no exception.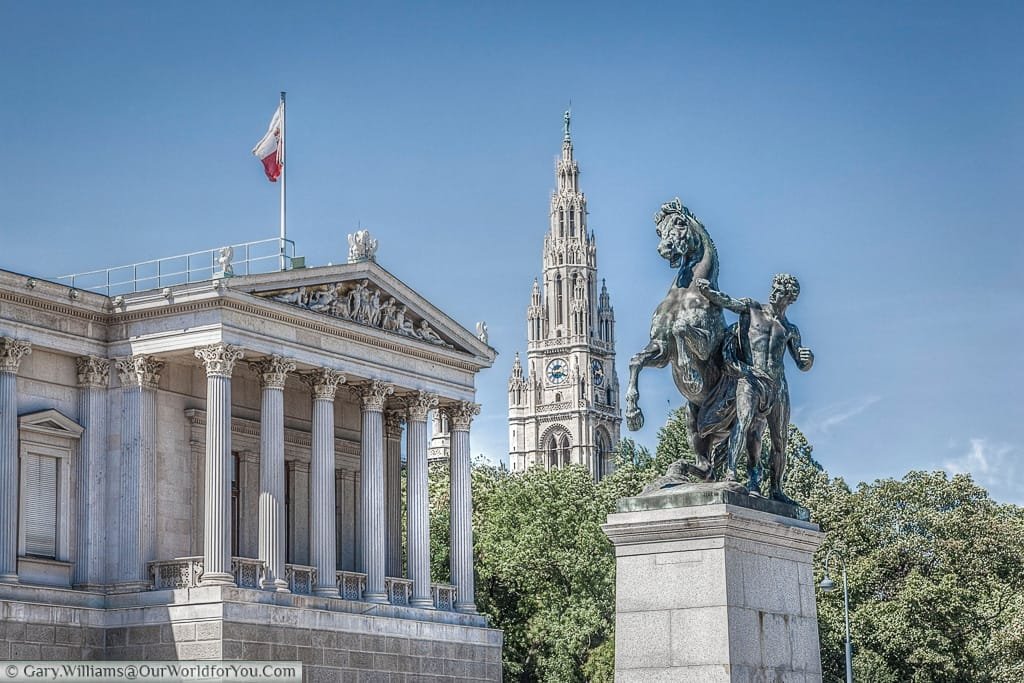 Gary's camera is going to go into overdrive here.
- Music: Austria was a magnet to so many great classical musicians; Mozart, Beethoven, Strauss, Schubert and Brahms (just to name but a few). What is it about this country that inspired so many musicians?
- Weather: It's likely to be warm, but not too hot, probably a bit like the UK and just as unpredictable. I do enjoy those summer evenings meandering around looking for that ideal restaurant, to able to sit in the open air and be a spectator in watching the world pass by.
- Food: it has to be Weiner Schnitzel at the top of the list, closely followed by strudel (apfel or topfen, I don't mind). Vienna is also well-known for its cakes, particularly served in one of their ornate cafes. I'll have to try and make time to fit this in. Also Goulash, but perhaps this is more of a winter dish.
- Drink: I have recently found out that Vienna has a wine region in the city, so this has to be researched further, the sacrifices I have to make...
- Flights: As this is a mini break we didn't what to spend too long flying, and the flight time to Vienna is only just over 2 hours from London, so this was ideal.
- really? I'd like to say my experience of the Viennese Waltz, but my 2 left feet give me away.
So now it's time to think of the planning, to ensure we see as much as we can.
Visited Vienna? What was your stand out hightlight of your visit?
Inspired to visit Vienna?
What would draw you to this wonderful city?
Why not check out the latest deals on Booking.Com?
(Why not Pin It for Later?)