Shhhhh, don't tell anyone, Lake Orta, Italy
Lake Orta is a hidden gem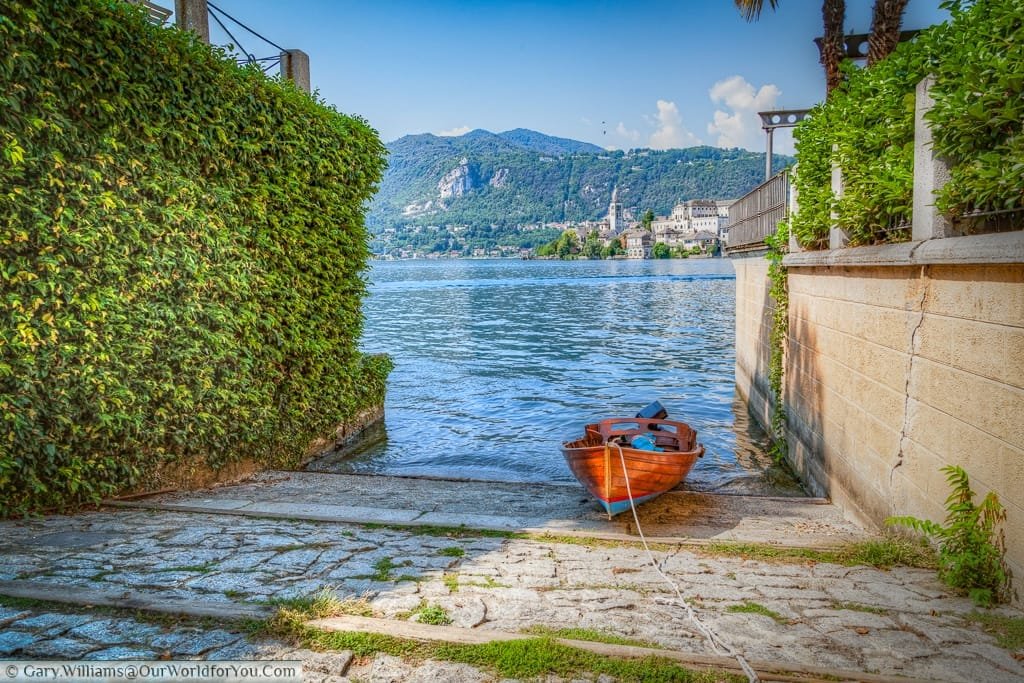 The peace and tranquility that surrounds this lake in comparison to its larger siblings of Maggiore and Como, eerily brings an unknown calmness to your well being.
The mountainous backdrop provides tranquility to the scene.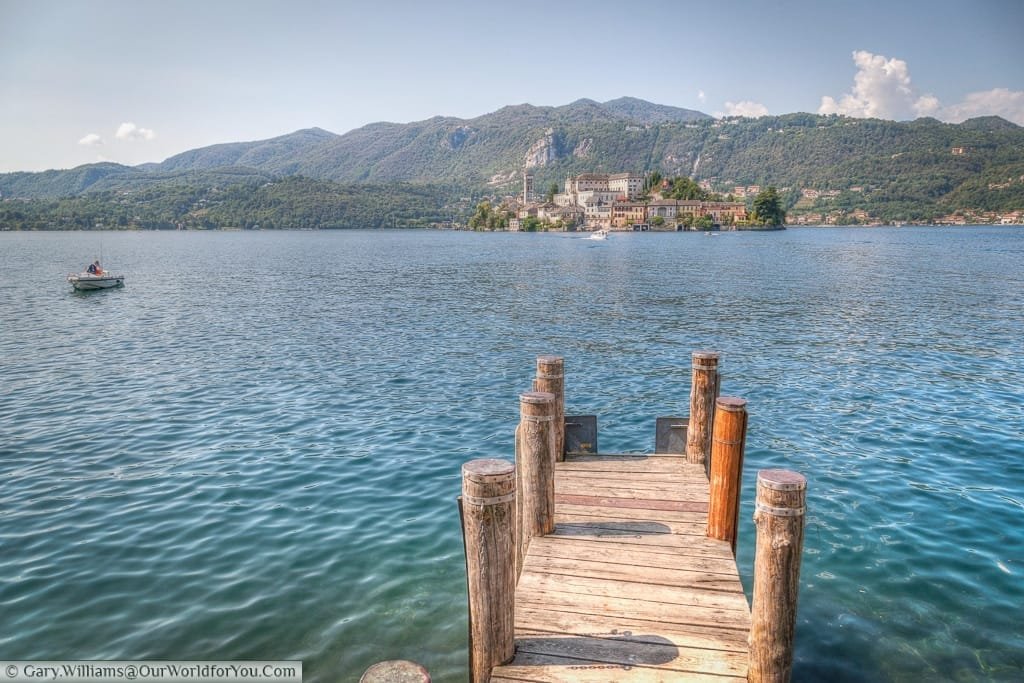 The small town of Orta San Giulio which has been nestled into the slopes of steep hill, on the eastern shores of Lake Orta, is a delight.
Strolling south out of the town along the lakeside path, Via Giovanetti, this shady, tree-lined route gives you a chance to see the lake from a slightly different perspective.
Whilst strolling along the the lanes of this town you almost feel transported to to another age, time is no longer necessary, you just slip into the relaxed pace of life without batting an eyelid.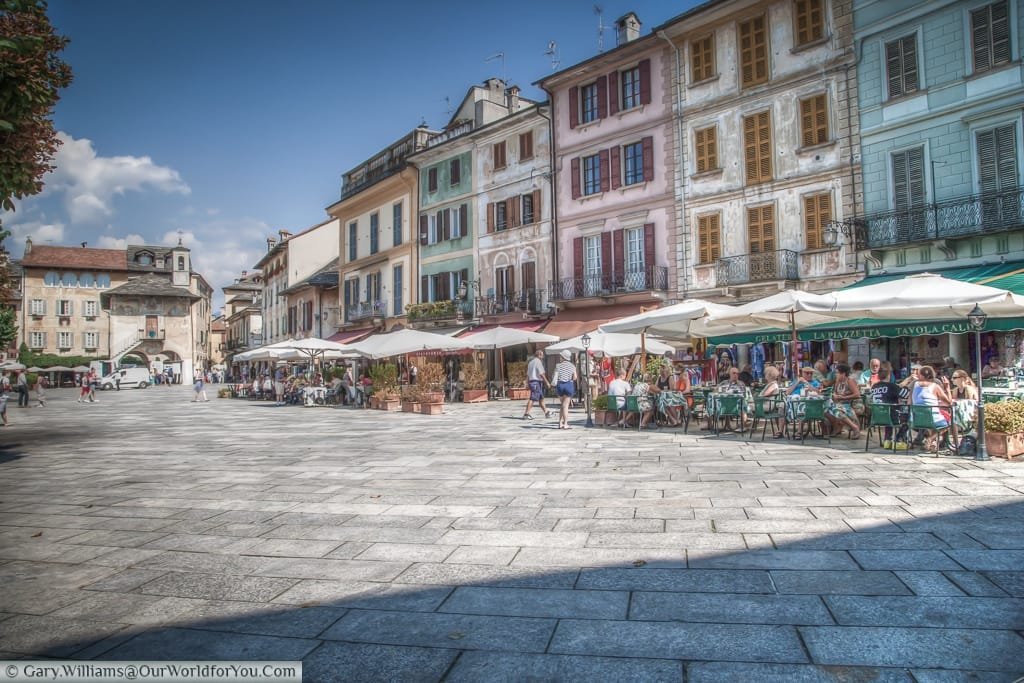 A great place to take the weight off you feet and watch the world go by.
The ochre buildings that are strewn through this town evoke images of Italian town folk bustling around attending to their daily chores.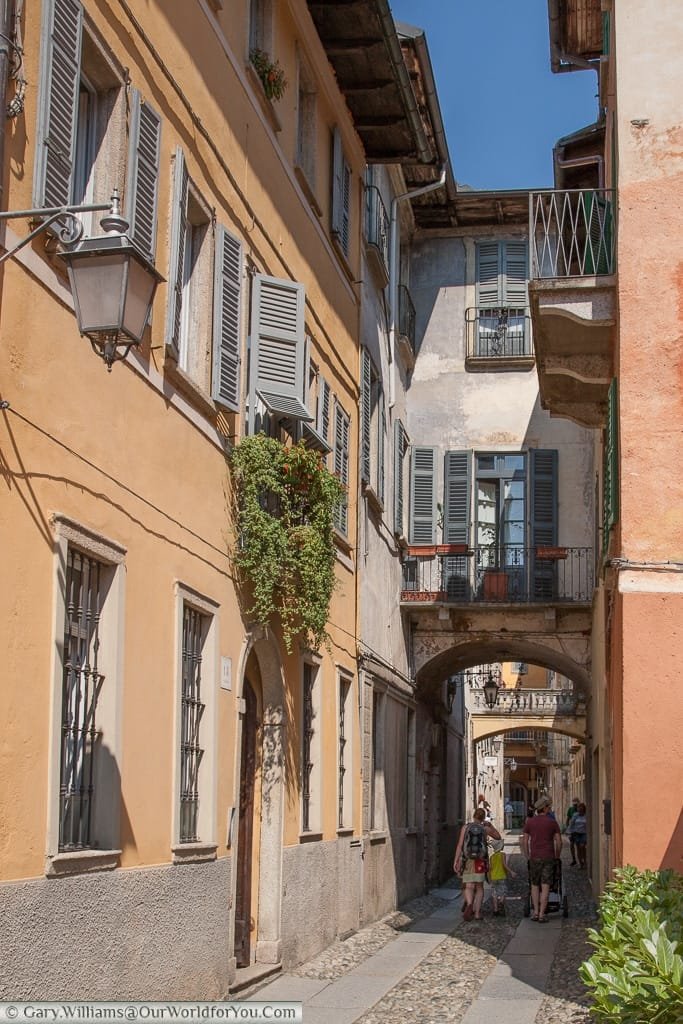 The medieval 16th century town hall at one end of the main square still bares traces of a previous era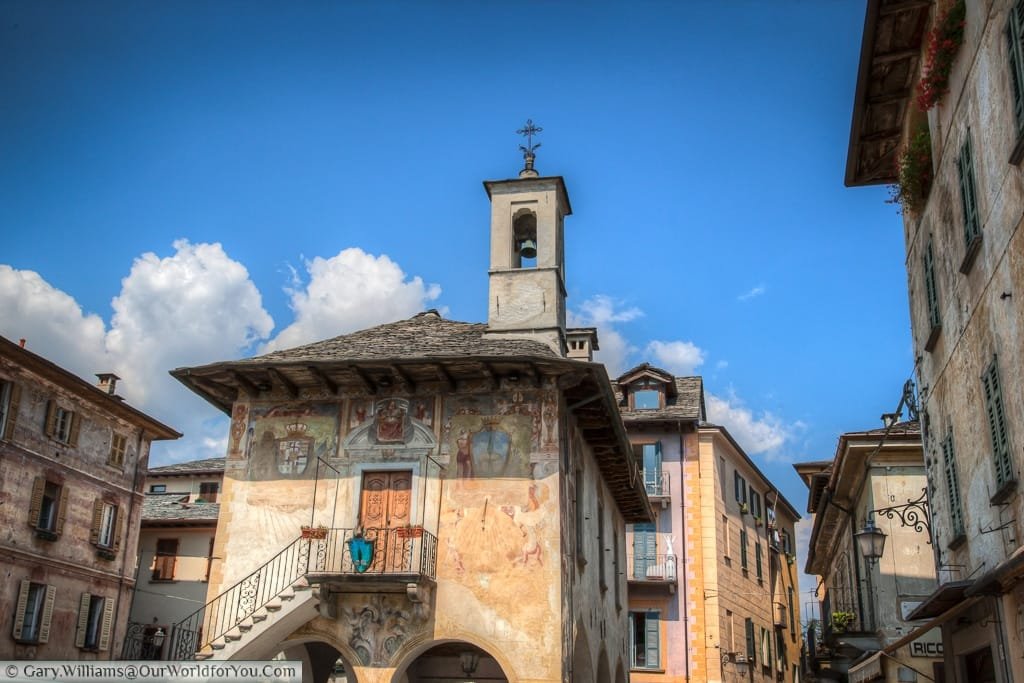 As you wander the streets you can feel history, hundreds of years of history.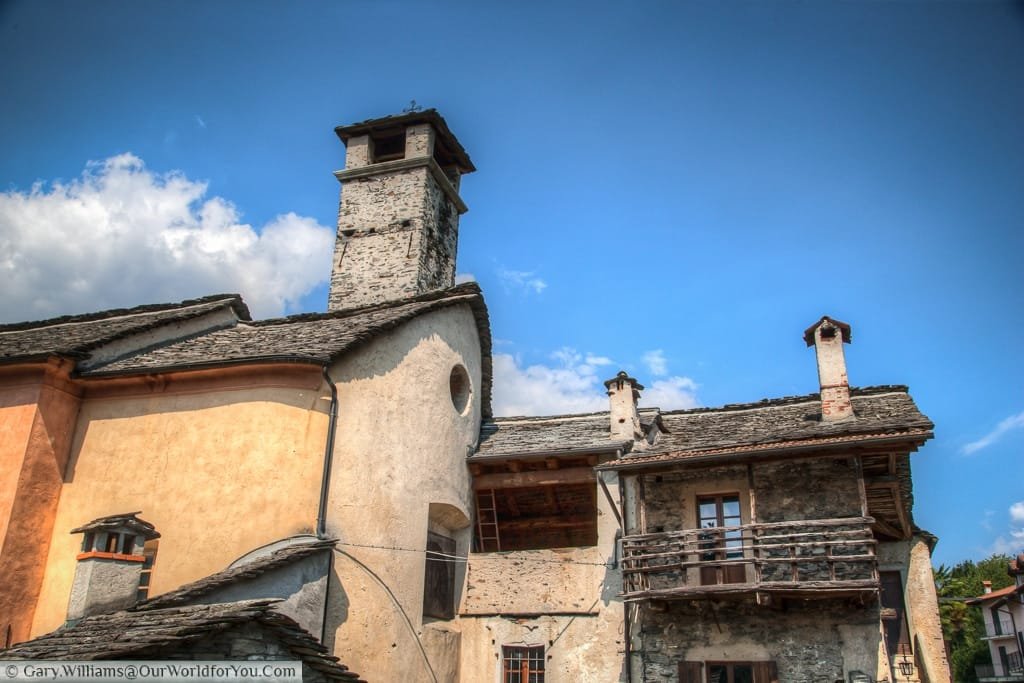 The little island of Isola San Giulio can be seen from the bay of Orta San Giulio, this island is only 902 feet (275 metres) long and 459 feet (140 metres) wide.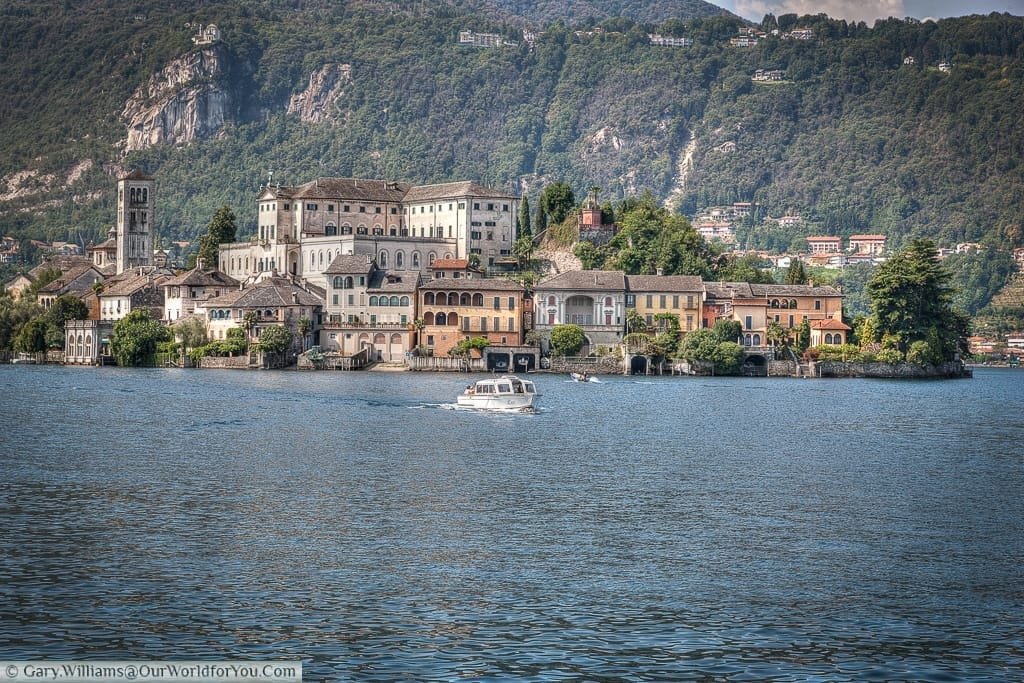 The most famous building on the island is the basilica di San Giulio, which has since been converted into a Benedictine Monastry for nuns.
This island can be accessed by boat from Piazza Maria Motta, the stroll around the island on the cobblestone streets are drapped in silence out of respect for the inhabitants.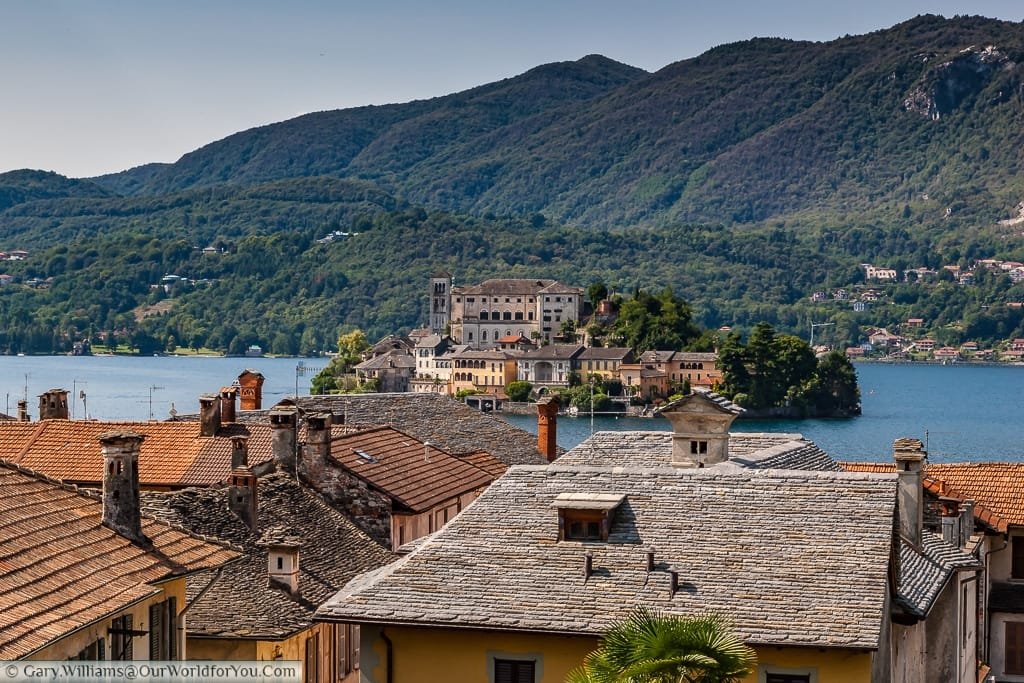 If like us you are staying on the shores of Lake Maggiore, the drive to Orta San Giulio is stunning.
Our route from Stresa took as through a private toll road. As we climbed, the roadside was littered by the cars of locals. Spotting them heading into the heavily forested areas , baskets looped over their arms; best guess, foragers, possible truffle hunting.
The drop down into the town was beautiful too. It was nice to find plenty of parking just on the outskirts of the small town.
A matter of minutes walk, and a beautiful walk at that, onto the lake edge.
Discovered Lake Orta? It's a gem, a real place of beauty - find a quiet spot, open a book and relax.
Inspired to visit Lake Orta?
Would you like to base yourself around this little oasis?
Why not checkout the latest deals on Booking.Com?
(Why not Pin It for Later?)