Borromean Islands, Lake Maggiore, Italy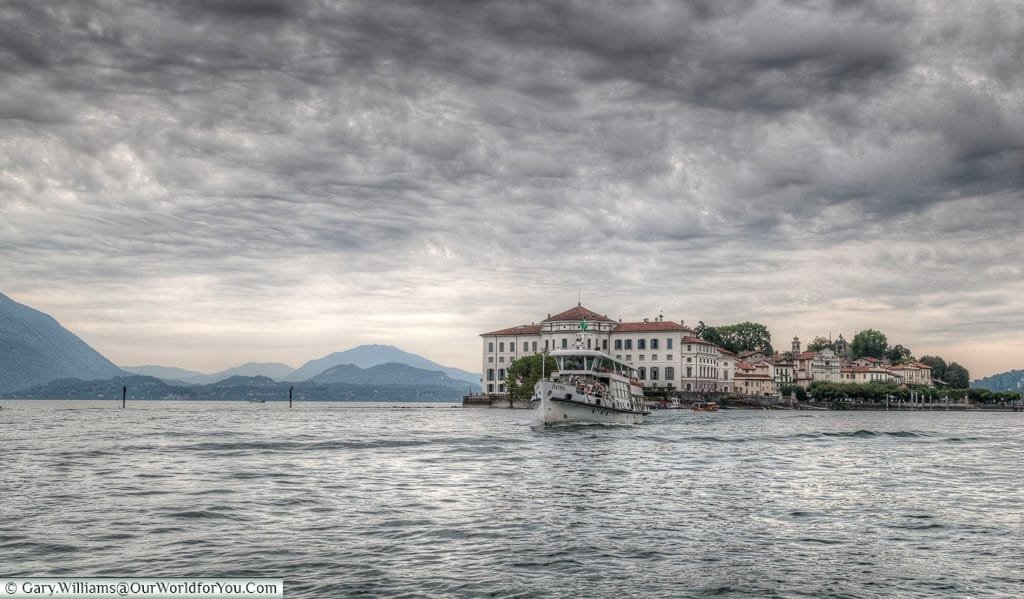 The Borromean Islands are made up of four main islands, Isola Bella, Isola Madre, Isola del Pescatori (also known as Superiore), Isolino di San Giovanni and one tiny uninhabited rock of Isola La Malghera
These islands are certainly worthy of a visit but the ferry's can become very busy.  I advise starting out as early as you can.  This way it is more relaxing and if you have a bit of spare time later why not treat yourself to an aperol sprtiz.
Prior to 1631, Isola Bella was just home to a tiny fishing village.
Then from 1631 to 1671 the wonderful baroque gardens and the palazzo began to be constructed into the magnificence that can be seen today.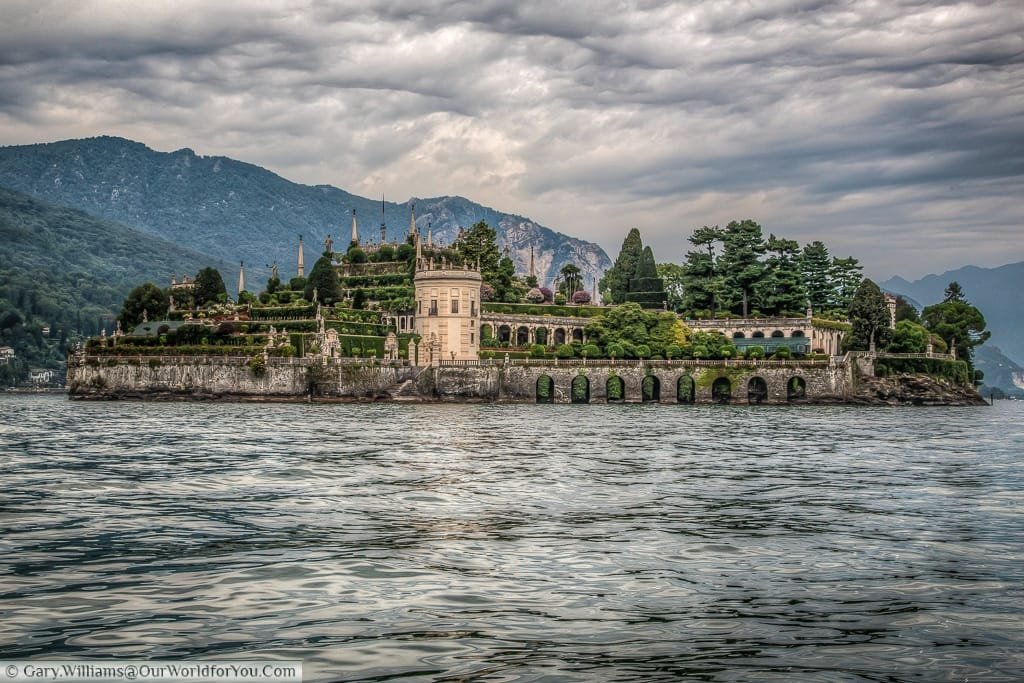 The Borromeo family began to purchase the islands and Isola Bella is named after the wife of Carlo III.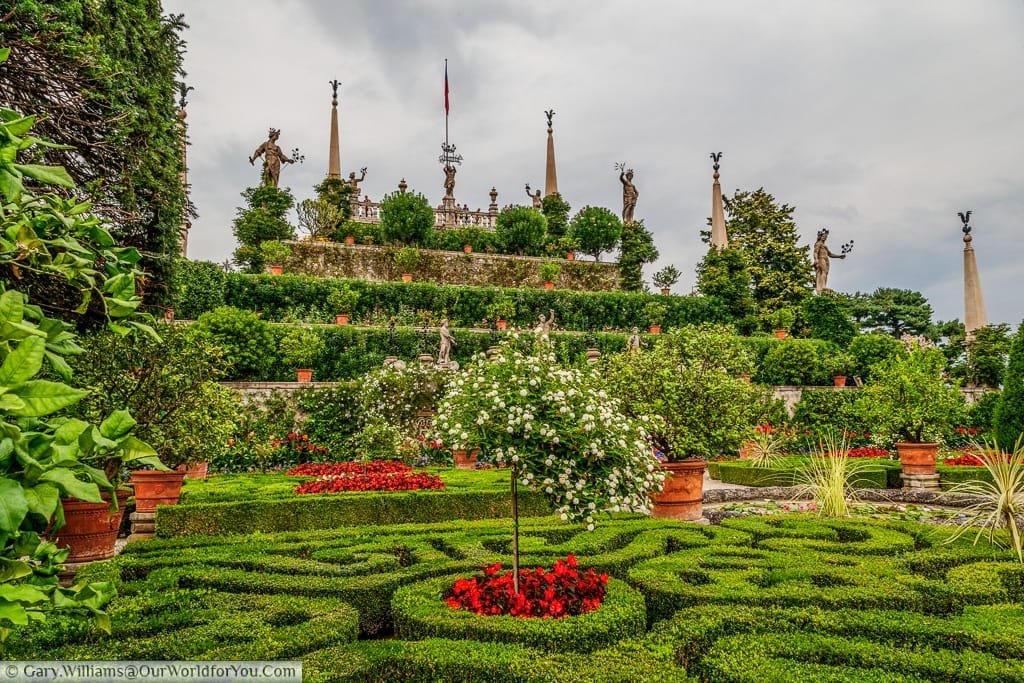 The gardens on Isola Bella have ten overlapping terraces and have been planted out with fine examples of flora from around the world.
The view across the lake is superb.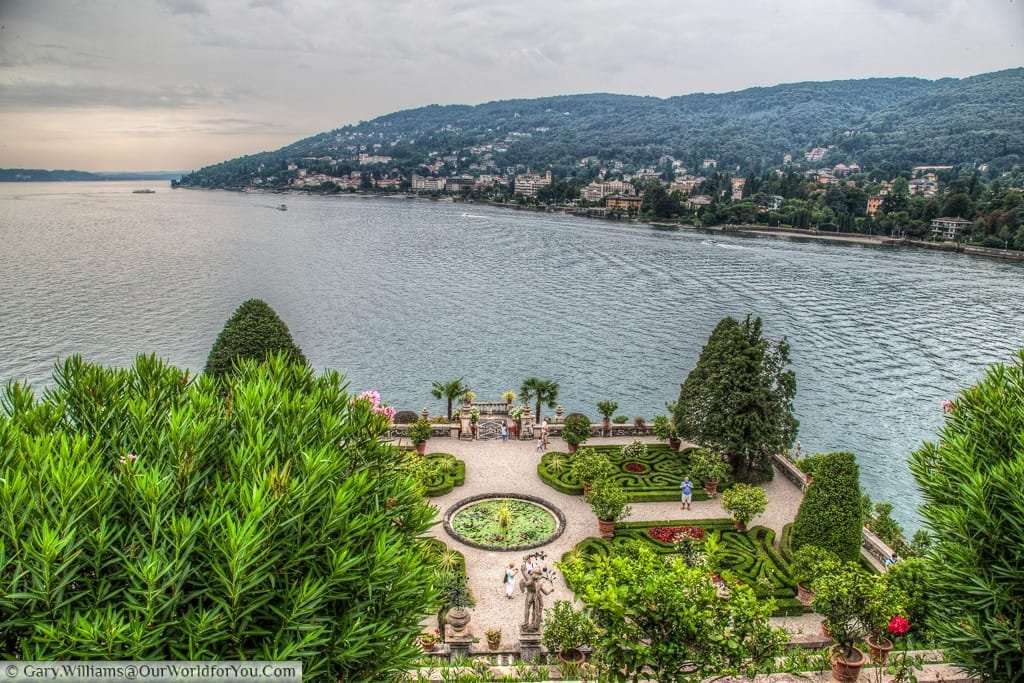 Also within the grounds you may come across the white peacocks.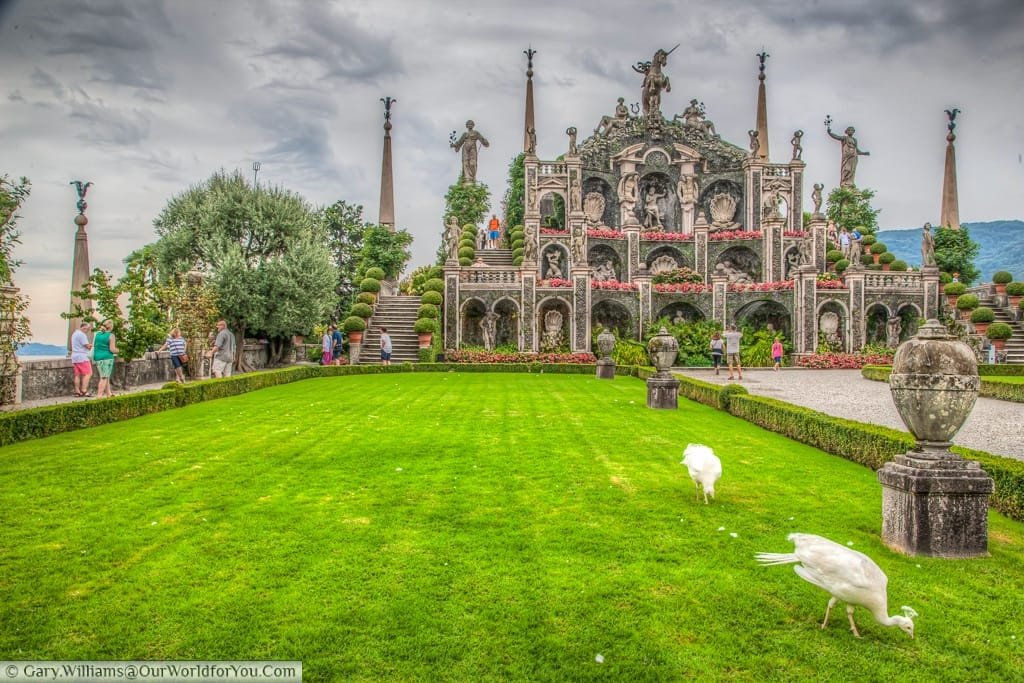 and splendid examples they are too.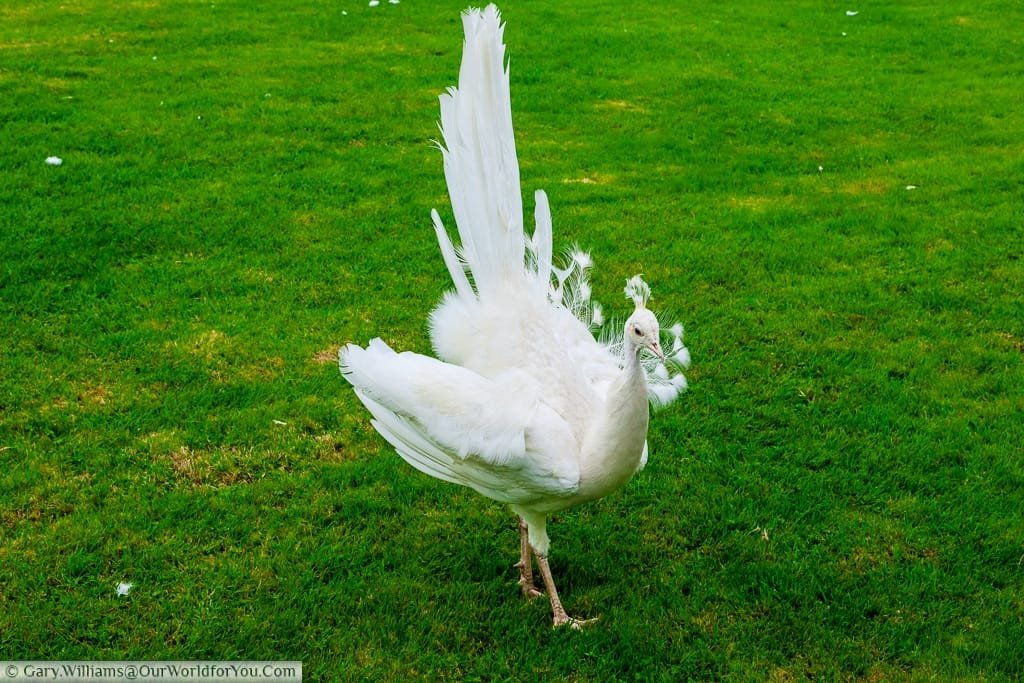 Inside the palazzo dark exotic caves can be found, this is where palace residents would retire to to escape from the summer heat on the lake.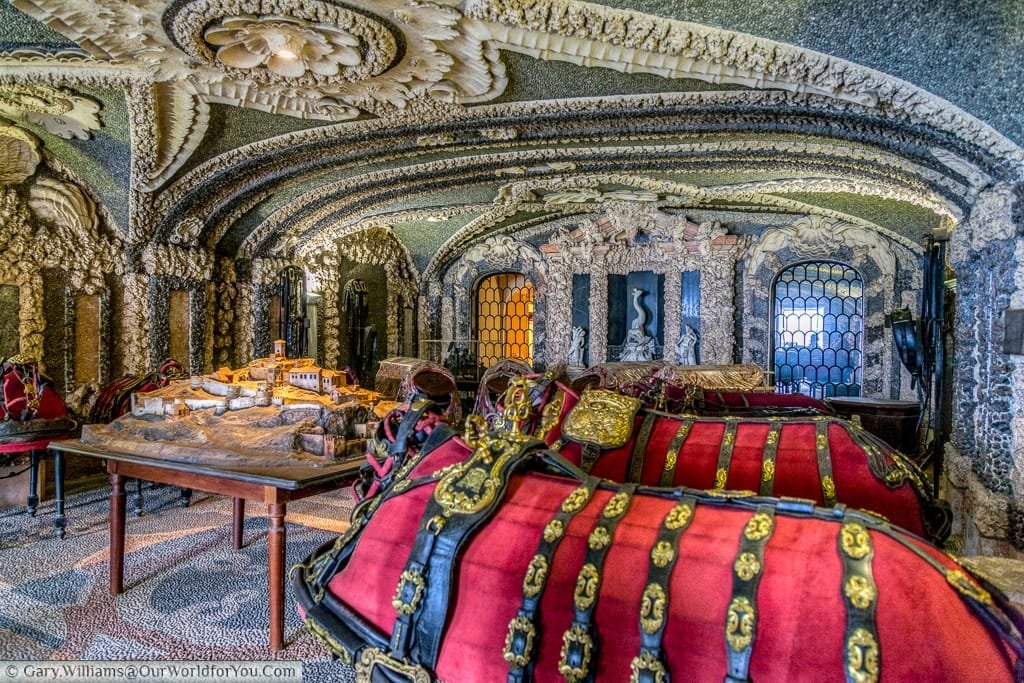 Meaning Fisherman's island is only 375 metres long and 100 metres wide.
A pathway encircles the island which has an abundance of restaurants. You quickly realise that tourism is the main source of income here and deliveries to the restaurants from the lakeside are made by small boats. The locals try and dodge the tourists whilst trying to make their daily deliveries.
There are some very quaint buildings and cobbled lanes here, winding through the spine of the island is a narrow cobblestoned pathway with tiny little veins running off to concealed entrances.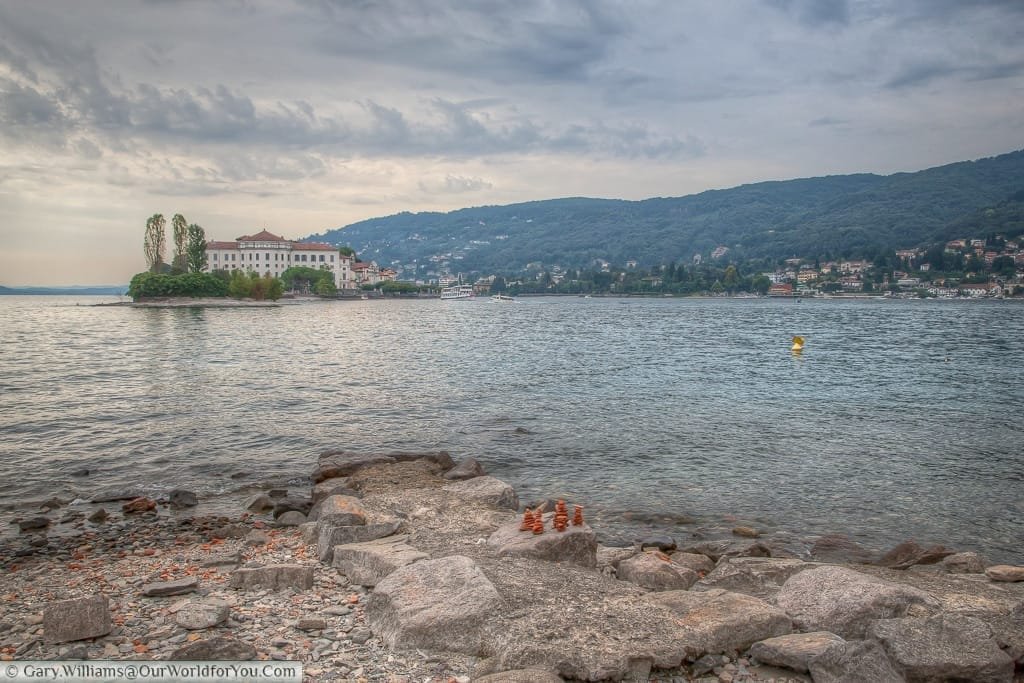 This is a lovely island, but you may find it quite difficult to find a peaceful spot in the height of the summer season.
Visited the Islands whilst touring the Lakes? What was your highlight? Or has a trip to the Italian Lakes just sneaked onto your bucket list?
Inspired to visit Lake Maggiore?
Does the thought of a crisp glass of white wine, or an Aperol Spitz tempt you? Tempted to explore the Islands?
Why not check out the latest deals on Booking.Com?
(Why not Pin It for Later?)