Sand, Sand, Sand, Seeeeeea
Back in our reliable steed, Heidi-the-Hilux, we head off from Fish River Canyon to Lüderitz on the Atlantic Ocean coast.
As it is a long journey of about 270 miles (168km), and will probably take around 5 hours, we had a quick pit stop in Aus to pick up some provisions and local biltong.
The last 20 miles of the journey was through dunes, still on the tarmac, but the sand & wind is doing its best to hide the road.
If you're considering a road trip through Namibia, then your in for a holiday of a lifetime. I always find it incredibly useful to plan our trips with the help of a guide book.
Take a look at this informative Bradt guide, it will give you great tips and advice.
Luderitz is nestled between the harsh conditions of the Namib-Desert and the Atlantic Ocean.
These unrelenting surroundings make the landscape very barren. However, the ever-evolving scenery around the dunes and the ocean is a feast for the eyes and is stunning.
Lüderitz is a relatively small town with some light industry and has some beautiful colonial architecture dotted around.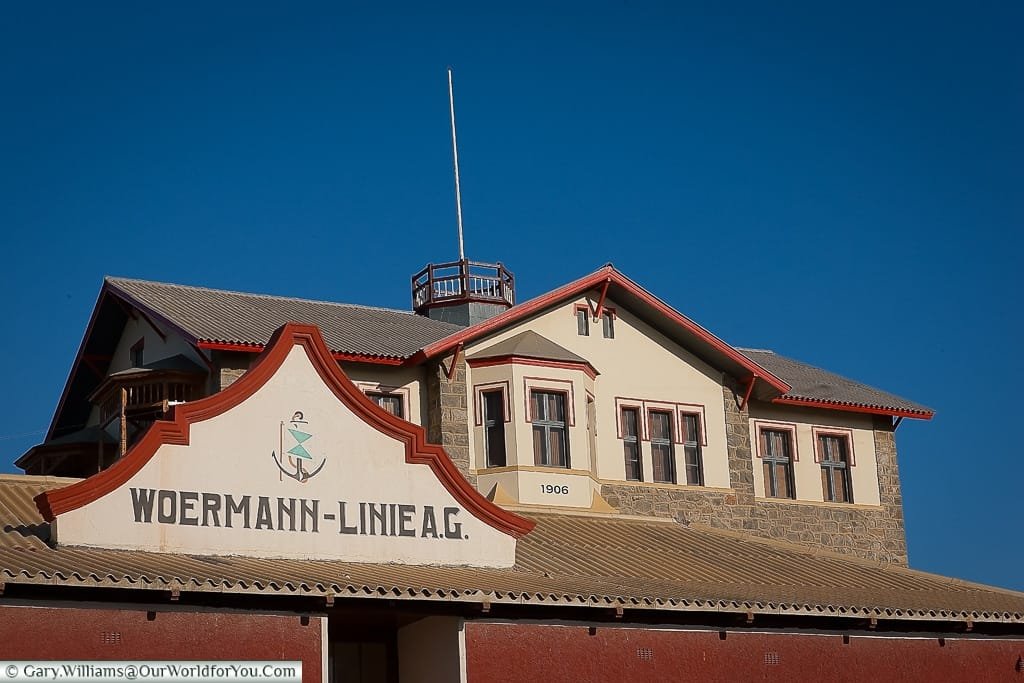 There is a very welcoming small marina to wander around or equally relax at and watch the world go by.
You may be lucky enough to see some seals enjoying the freedom of the sea.
The stroll around the bay is a fantastic contrast to the impressive undulating dunes of the desert.
A 15-minute drive just outside Luderitz is the deserted diamond mining town of Kolmanskop.
It was abandoned around 50 years ago and is a fantastic place to wander around.
For a small fee, you are free to stroll in and out of the sand-filled dwellings and the derelict buildings that once made this a thriving working town.
We created a small photo gallery, as this place is worthy of a post on its own.
After our wander around Kolmanskop, we headed back to the coast and took an off-road drive through some of the very arid coastal terrains.
Hopefully in search of the sea life that adorns this part of the world.
Loosely keeping to the tracks we discover more little bays along the way, it was great fun. We were hoping to see the penguins that have made Lüderitz their home, yes there are penguins in Africa.
We did manage to catch a glimpse of them in our binoculars, but unfortunately, they were too far away to capture on camera (honest).
Start creating your own adventure, and discover the amazing scenery & African wildlife of Namibia for yourself.
We chose British Airways, and it was all done with a few clicks, a brief stopover in Johannesburg, and our luggage was there for our arrival in Windhoek.
Lüderitz sits just on the edge of a large protected diamond area named 'Sperrgebiet', be warned if you stray from the road you could face a hefty fine or imprisonment. They take their diamonds very seriously.
Inspired to visit Lüderitz?
Why not have a look at all our posts from our Namibian adventure?
Hopefully, there's plenty to inspire you, and you'll get the urge to plan that trip of a lifetime.