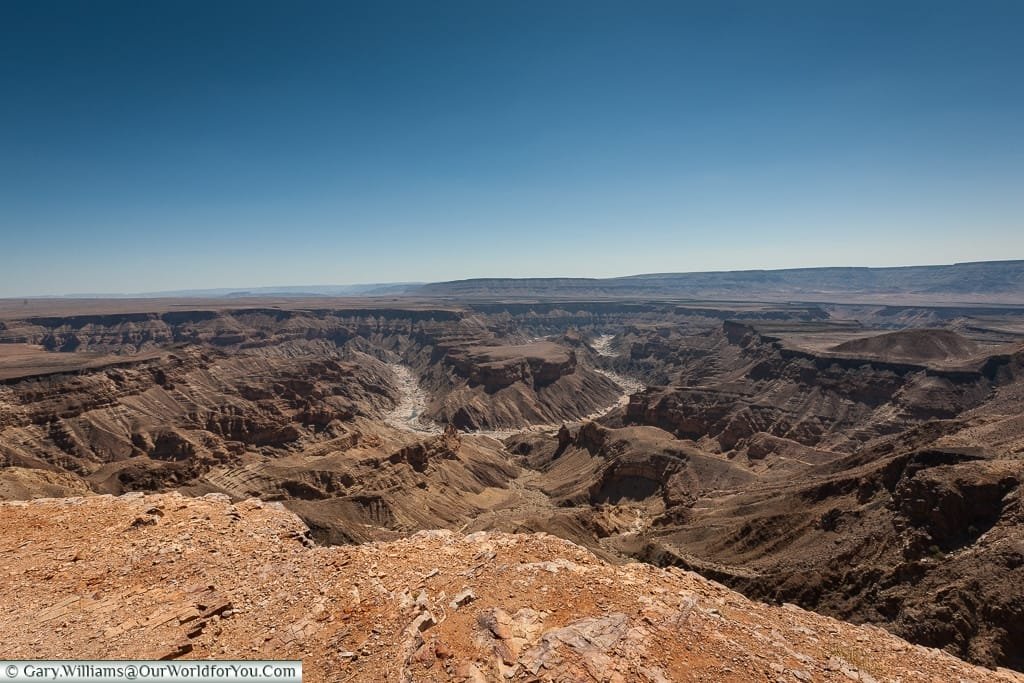 Fish River Canyon & the Roadhouse, Namibia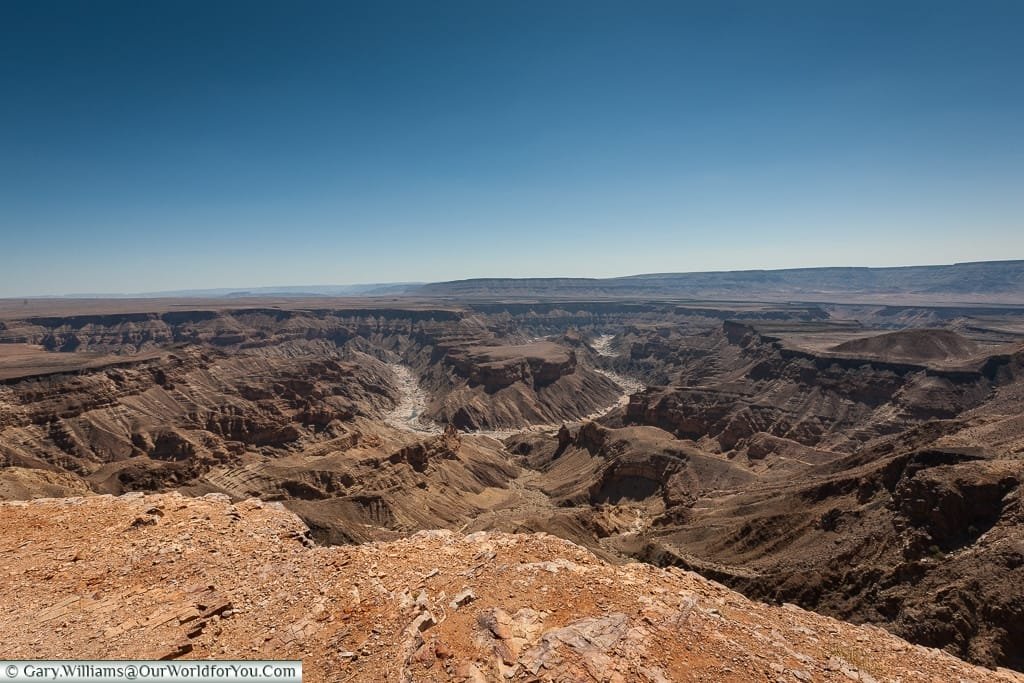 After our Kalahari Desert 2-night stop at the Bagatelle Kalahari Game Ranch, we were back on the road again or gravel, for our 280-mile (450km) journey south, which should take about 6 hours.
Leaving the red sand and heading south to Fish River Canyon, the largest canyon in Africa.
Start creating your own adventure, and discover the amazing scenery & African wildlife of Namibia for yourself.
We chose British Airways, and it was all done with a few clicks, a brief stopover in Johannesburg, and our luggage was there for our arrival in Windhoek.
The primary run south was mostly through bushland and a few villages and towns, the largest being Keetmanshoop.
This is a good place to at stop if you need to stock up on your provisions, particularly fuel as petrol stations are few and far between.
 
We kept the truck at a steady 70 mph (112kmph) on the tarmac, with the off-road tyres & suspension this felt just about fine.
Then for the last 60 miles, again we were off-road. A maximum speed of around 50 mph proves sensible, even then you still leave a dust trail in your wake.
The landscape was so barren, you could see for miles, but very rarely did you see another vehicle on the track.
On arriving at the park entrance to Fish River Canyon, you need to pay a fee and leave details of your vehicle registration. The entrance fees were only about N$80 per person (£5.00) and N$10 per vehicle.
 
We were heading straight up to the plateau, which has an unobscured panoramic view across the top of the canyon.
The canyon can also be hiked, but I believe it is only accessible from May to September, the cooler months of the year.
If you're considering a road trip through Namibia, then your in for a holiday of a lifetime. I always find it incredibly useful to plan our trips with the help of a guide book.
Take a look at this informative Bradt guide, it will give you great tips and advice.
The drive to the top of the canyon is fantastic, the winding track and the teeth chattering terrain, make the stunning views when you approach the canyon very worthwhile.
The advice given is that it is quite important to have a 4x4.
We were ready to set off on our way when we noticed one of the rear tyres was a little low on pressure. As we were trying to figure out how to get to the tyre pump and one of the 2 supplied spare tyres. One of the staff came running out and told us to go around the back to their workshop. An inspection of the tyre showed a small nail had penetrated the wall.
In Africa, this is no problem, within a few minutes, and with a few necessary tools it was repaired, and we were all set to go. For $65, Namibian of course, that's about £4.50.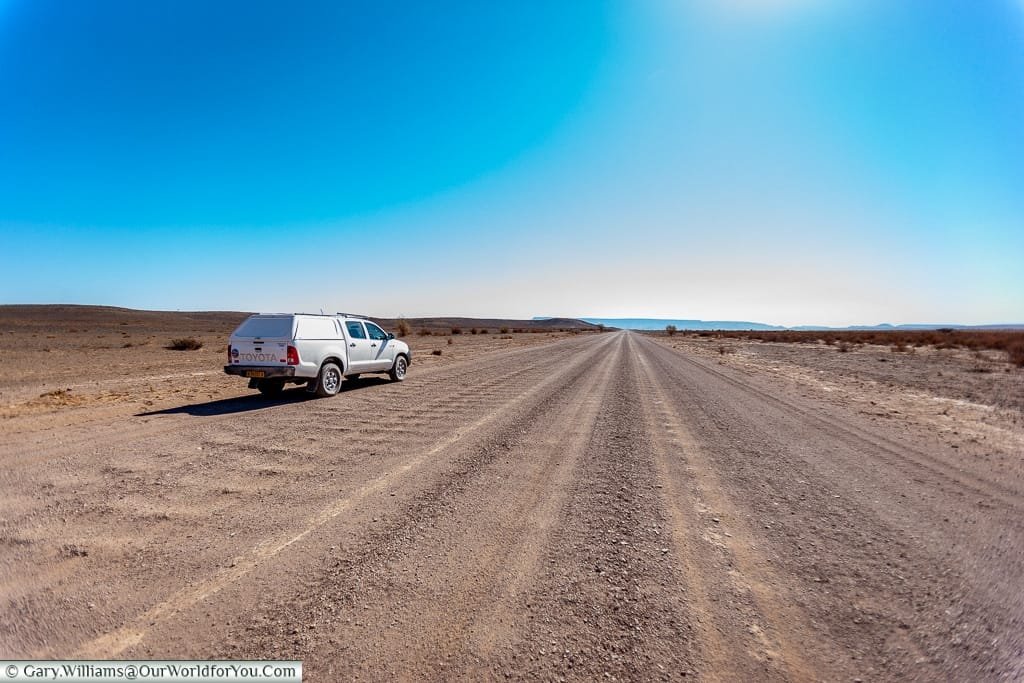 All fixed, we headed on our way, back on the gravel trail on a clear open road, as far as the eye can see.
No one around for miles and we got held up at the level crossing.
The Trans-Namib Railway only runs a couple of times a week on this route, and we got to see it, how's your luck!!!!
Inspired to visit Namibia?
Why not have a look at all our posts from our Namibian adventure?
Hopefully, there's plenty to inspire you, and you'll get the urge to plan that trip of a lifetime.