Mount Naranco, Oviedo, Spain
Just on the outskirts of the city of Oviedo is the 634 metre high (2,080ft) Mount Naranco. The journey up this mountain to the summit is certainly worth it, if just to see the statue of The Sacred Heart of Jesus and the views of Oviedo and the Asturian landscape below.
However, the two magnificent pre-Romanesque style churches that you pass on the way, truly make it worthwhile on their own.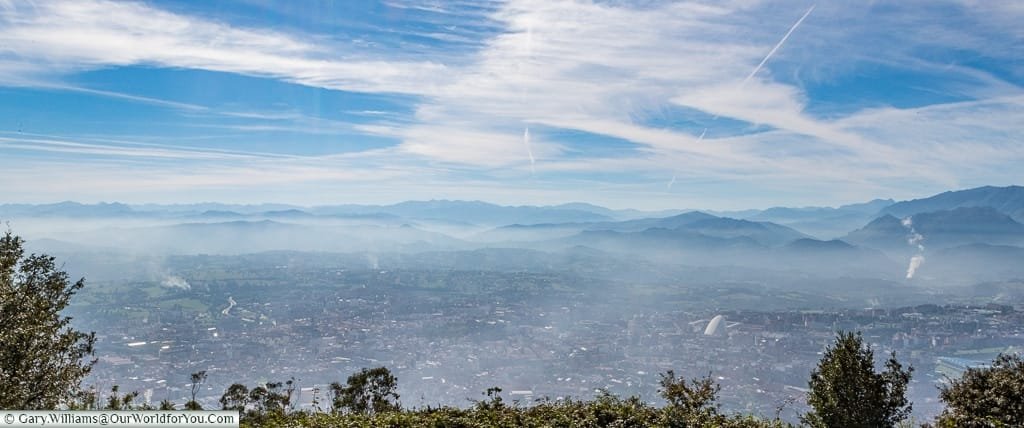 Mount Naranco is only about 3km (1.9 miles) outside Oviedo, it is walkable for the fitter amongst us, but it is easily accessible by car. Well I say easily, it is if you ignore your GPS and don't try and take a vertical unmade track up the side of the mountain.
 
This mountain climb has featured in the Vuelta a Espana, on and off since 1974 and was the finish of stage 9 in 2016.
Discover more of Spain, its historic town's & cities, the vast countryside. You can do it all on a road trip,
Rental Cars
searches multiple well-known car hire brands and discovers the deals that suit you the best.
The Sacred Heart of Jesus
The elegant structure of Jesus with his arms out stretched towards Oviedo was erected in 1950. The plateau that this statue sits upon is surrounded by a wonderful viewing area, where you can enjoy the panorama as far as the eye can see.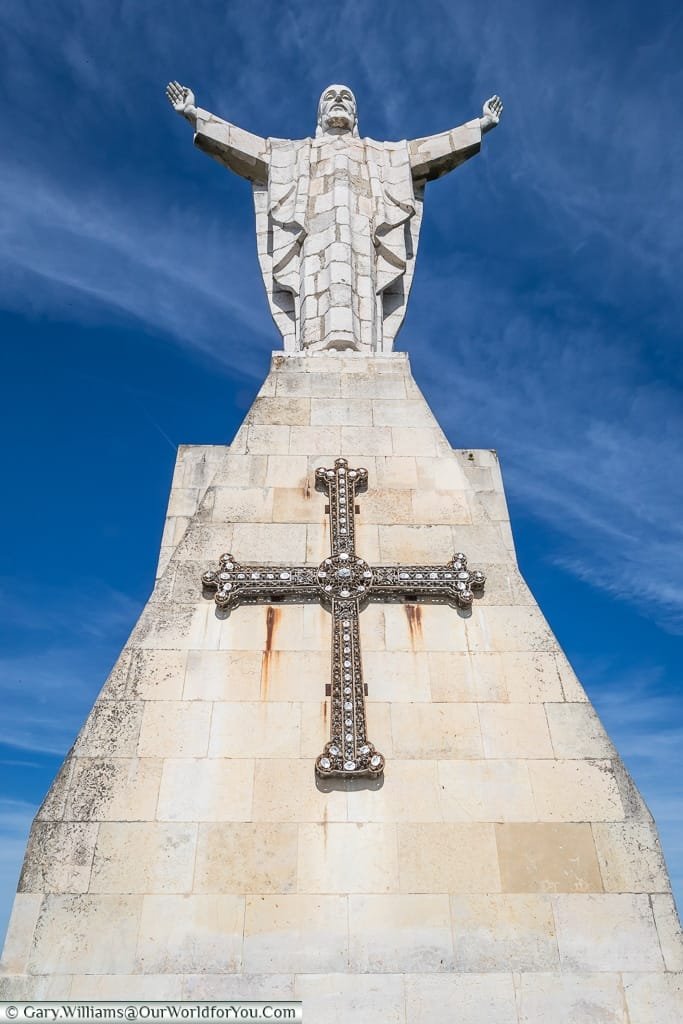 Start creating your own Spanish adventure and discover its historical towns and cities for yourself, easyJet & British Airways are just a couple of options.
UNESCO World Heritage site since December 1985
The stunning church of Santa Maria del Naranco, was originally built as a royal palace for Ramiro I of Asturias in 848. It was then converted into a church towards the end of 13th century, the building is of rectangular shape and has two floors, of which the lower level is the crypt.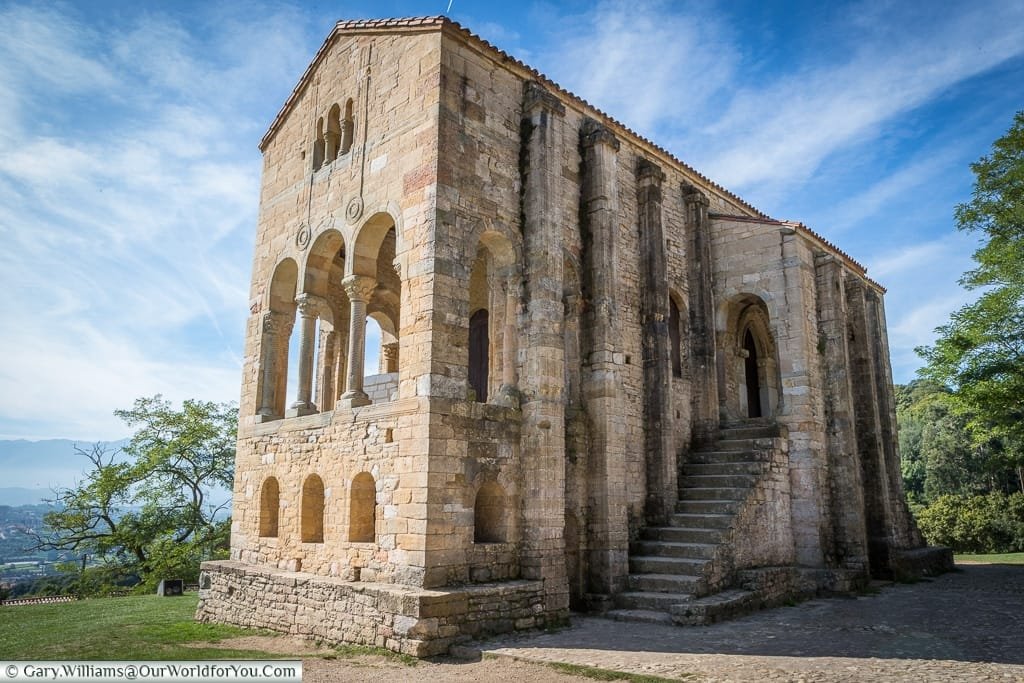 Along with Santa Maria del Naranco the Roman Catholic church of San Miguel de Lillo was also built in 848, which is just 100 meters (328ft) further up the hill.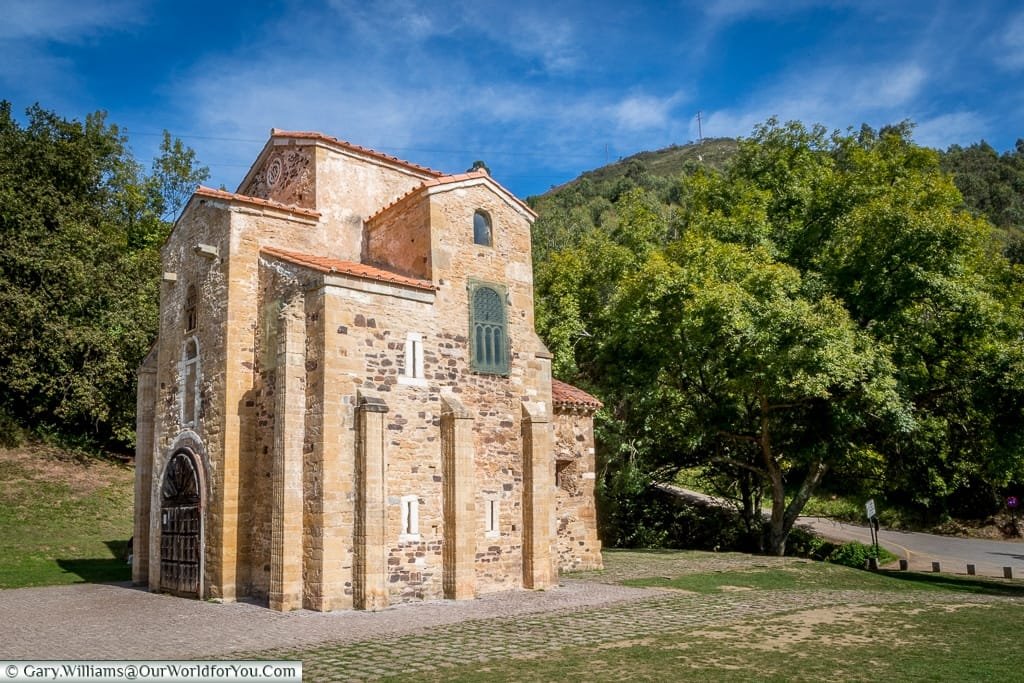 The pre-Romanesque architecture of these two buildings are amazing, they have been wonderfully preserved and are very unique in their style. San Miguel de Lillo was originally a cross-shaped structure, however in the 12th or 13th century part of the church collapsed leaving just the western section from its original edifice.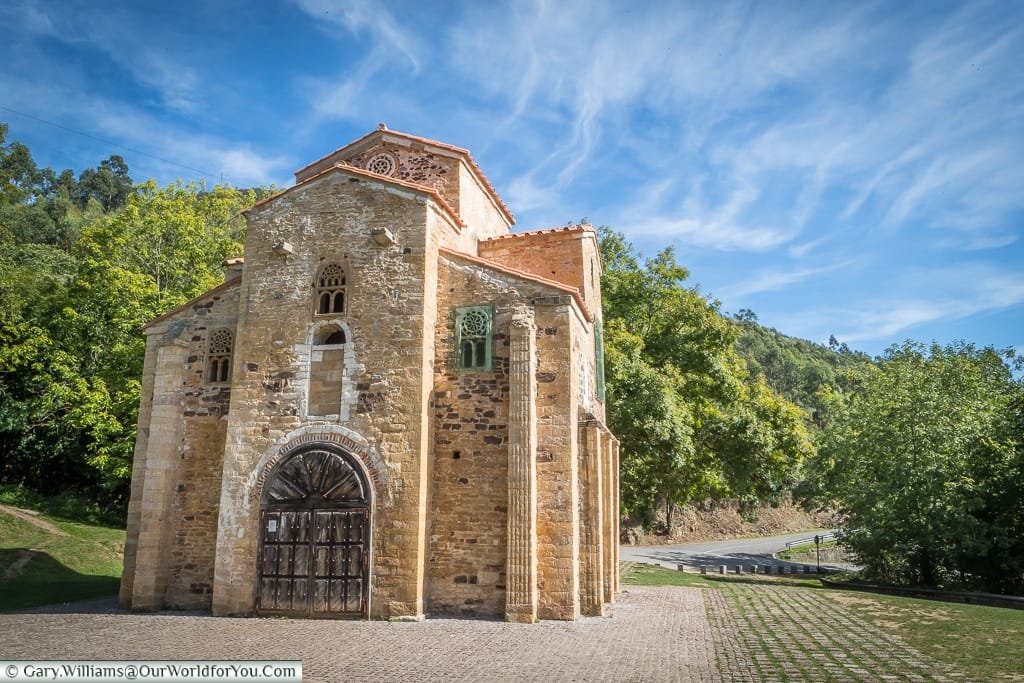 Inspired to visit Mount Naranco?
Just a short drive outside Oviedo, it's certainly worth visiting if you're in town.
Why not checkout the latest deals on Booking.Com?
(Why not Pin It for Later?)