A chance to explore the many different sides to Spanish food, culture & life
Spain is a wonderful country to explore, full of surprises. It truly is epic.
You may know from our 'Return to the land of Paella & Flamenco' post, the inspiration behind this road trip, and that had given us a plan.
Ferry to Bilbao – 1 night
Bilbao – 2 nights – to Oviedo 176miles/284km
Oviedo – 2 nights – to Segovia 237miles/383km
Segovia – 3 nights – to Cáceres 185miles/299km
Cáceres – 3 nights – to Seville 164miles/265km
Seville – 3 nights – to Córdoba 87miles/140km
Córdoba – 3 nights – to Úbeda 85miles/137km
Úbeda – 2 nights – to Cuenca 224miles/361km
Cuenca – 2 nights – to Logroño 247miles/398km
Logroño – 2 nights – to Santander 112miles/181km
Santander – 1 night
Ferry Home – 1 night
As always on these trips I have my own guidelines
Aim to be on the road by between 9:30 & 10:00
Aim to be parked up by 4:00pm
250 miles between destinations, and avoid the main motorways where we can.
Stop en-route to enjoy the trip.
We all don't have 3 weeks to spare
We appreciate this was a fairly ambitious 3 week break to cram in as much as we did. In 2014 we did a similar road trip over 2 weeks - Our Xeres & Tapas trip. We've highlighted a few of the likely destinations, and as you'll see we HAD to go back to Seville.
Hopefully this will inspire you to get behind the wheel and create your own Spanish Road Trip adventure.
The journey from home to Portsmouth has to be the least favourite part of the whole trip – no wait, it's the journey from the ferry back home after the trip – This is the second worst part of the journey. (Actually to be fair, it wasn't a bad journey after all)
Our ship is Brittany Ferries – Cap Finistère.
Progress through the port is slow, and boarding seems to take an age (but I suppose there are potentially 500 cars boarding). This is the chance to view your shipmates for the next day.
A mix of those on a similar touring schedule – be it by motorbike or by car, those returning to their Spanish bolthole for winter and the truck drivers.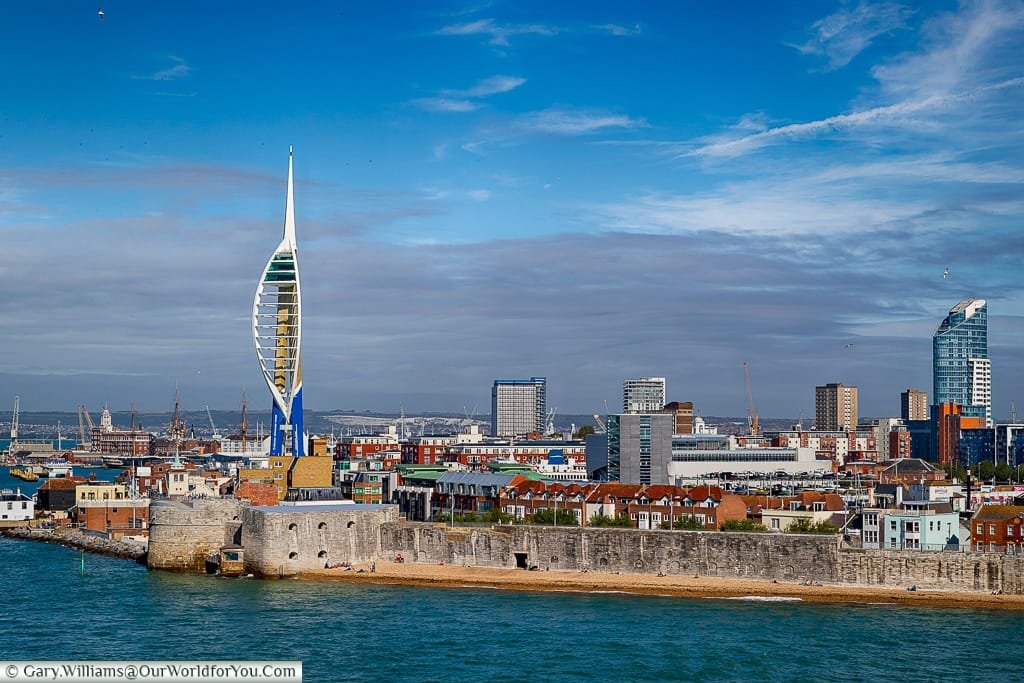 The ferry crossing times vary, some with one night on board, others with two. We've selected ours with just the one night – more time on the road.
The crossing forces you to slow down a bit – that's not a bad thing. Time to settle into this trip, pick up a good book. I have opted for 'Don Quixote', or to give it it's full title 'The history of the valorous and wittie Knight-Errant Don-Quixote of the Mancha', it'll be a while before we're heading across the plains of La Mancha though.
My attempts at slipping into a Spanish frame of mind are hampered, because, rather obviously, this Brittany Ferries ship has very French feel to it. So I get to practice my very poor, broken, French, before assaulting the Spanish with my equally bad attempt at their language. I stick to my basics though; "please", "thank you" ,"beer" & "wine", oh and smiles & thumbs.
If you're travelling to Santander your ship will dock right next to the town. In Bilbao you have a relatively short drive of around 6miles/10kms to the centre of town.
As yet, technology in the wi-fi arena is limited. Wi-fi is only available in selected areas, and the bandwidth is errrm - stretched. So save your frustration and go off grid for a day or so.
In planning your adventure don't overlook Bilbao or Santander.
Both port towns are firm favourites of mine, Bilbao has a great mix from the old of Casco Viejo to the shiny Guggenheim, despite being nearly 20 years old it still looks stunning.
Santander – I'll get to that later.
However, the thing about both places was the people. We came across a lot of smiles, and a lot of warmth. We also came back with the Calimocho in Spanish or Kalimotxo in Basque – basically red wine and cola – don't knock it until you've tried it.
Along the Northern Spanish Coast
Heading onto our next destination, we opt for a quick motorway sprint past Santander, but decide to visit the historical Santillana del Mar.
We then take to the backroads onto our destination for the next couple of nights of Oviedo. Make sure you check out their statues & sculptures and it won't be hard to remember you're in cider country.
The sight that sticks in my mind is of those hiking the Camino de Santiago.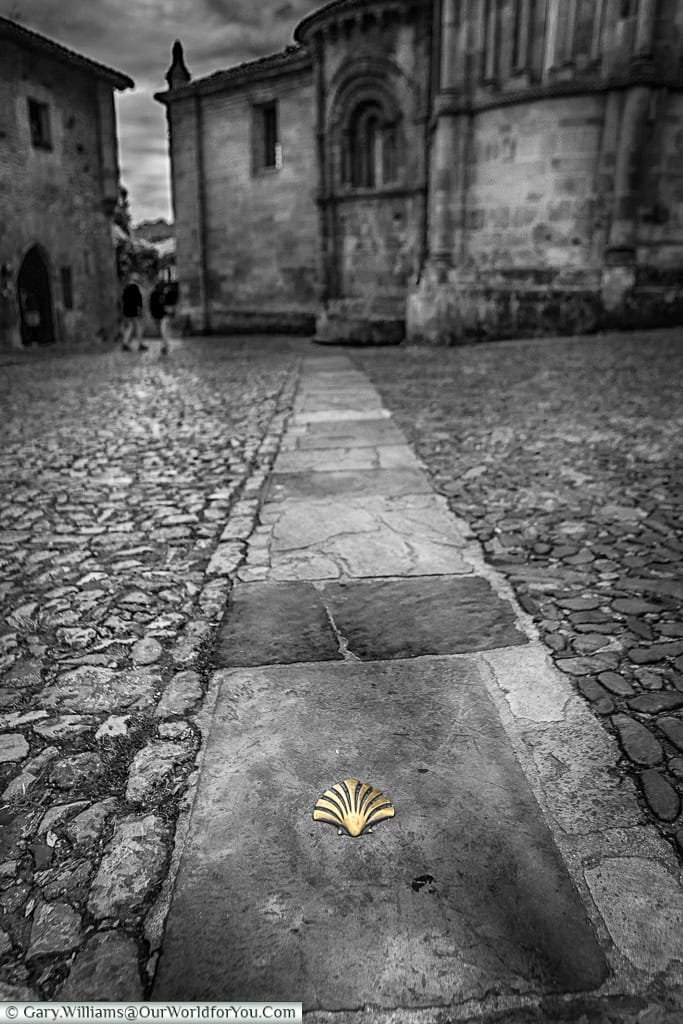 This taster of the Northern Spanish coast has confirmed a belief that this deserves a tour of its own at a more leisurely pace. Noted for a later escapade.
Before heading south we opt to seek out Mount Naranco, with its imposing statue of Christ overlooking Oviedo.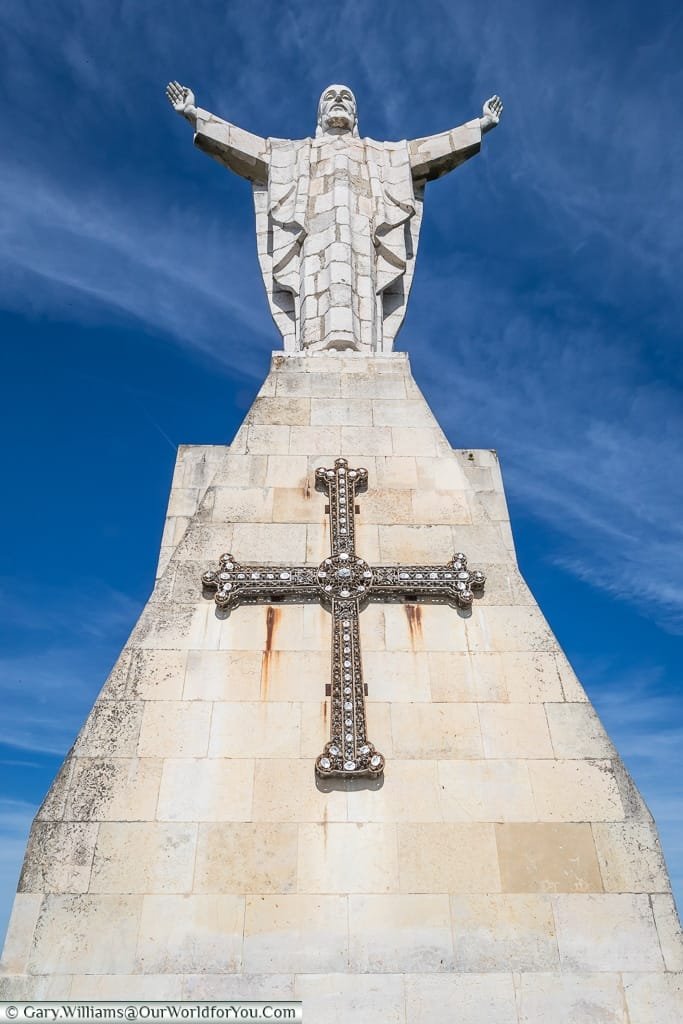 On the road again, where possible avoiding the 'A' roads & motorways and sticking to the 'N' roads. As you leave the Asturias region and head into Castile y León you'll notice the lush green landscape gives way to a dry vista. The apple orchards that provided the Asturias with their cider, is now replaced by vineyards.
Inspired to plan your own Spanish Road Trip?
Want to explore the real Spain? From the beautiful north, to the plains of La Mancha, onto the Moorish influenced South.
Why not checkout the latest deals on Booking.Com?
(Why not Pin It for Later?)