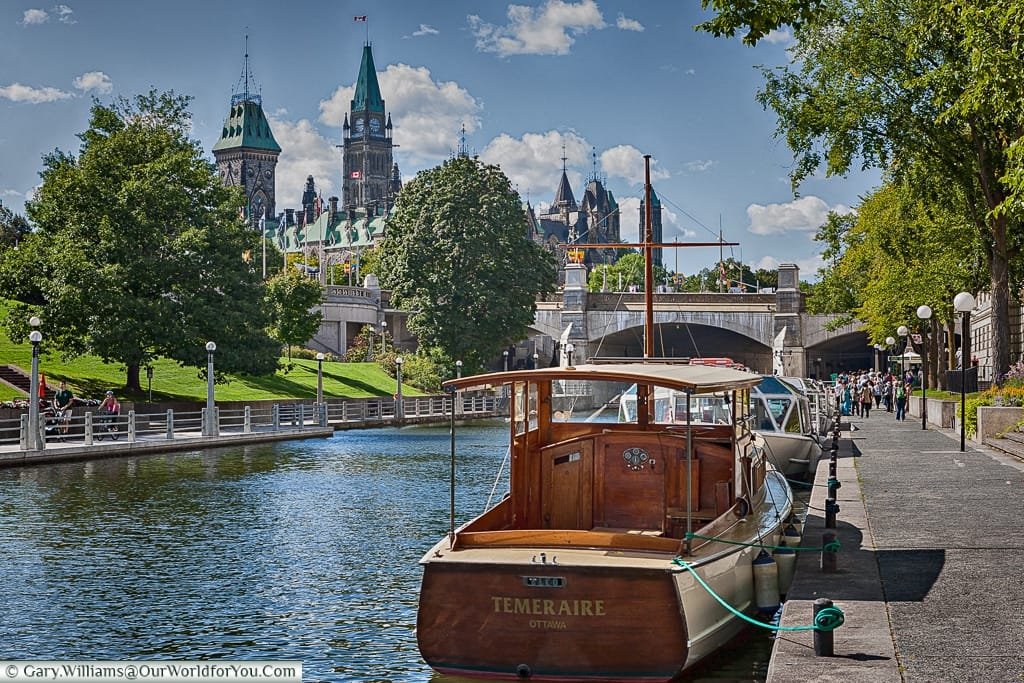 A tale of four cities, Eastern Canada
Memories of our mini Canadian Road Trip
This was our first trip to Canada, perhaps not the best of timings, as on our arrival we caught the tail end of Hurricane Earl. Oh well, it made visiting the CN Tower on Gary's Birthday even more interesting.
Gary and I always enjoy reminiscing about our trips, particularly to friends and family, there are always memories that evoke pleasure, laughter or wonderment.
So, we have gathered together our highlights from our 2-week road trip to share them with you, and hopefully, they tempt you into creating your own adventure, and you can share your memories with us.
Flying in from the UK we chose to arrive in Toronto and fly out of Montreal. Not really too far when you look at them on a map, but as a filler between the two, we were also visiting Niagara Falls, Kingston, Ottawa & Québec City.
Niagara Falls – I know this is probably clichéd and it's obvious why visitors flock here, however; it is a magnificent site.
The incredible cataract that straddles two countries borders of Canada & USA is not to be missed. If you get the chance to stay overnight, make sure you take an evening stroll to catch it lit up.
---
CN Tower – The views from the observation deck are amazing, although Hurricane Earl was still making the outside walkway a challenge.
While many feet have passed before you, it still takes a leap of faith to walk over the glass panels with the view dropping 356 m (1,168ft) below you.
---
Historic District of Old Québec – This area of Old Québec is a UNESCO World Heritage Site and was inscribed in 1985. It has lovely intriguing lanes and stores which you can't help venturing into.
---
Rideau Canal – another of Canada's UNESCO World Heritage Sites is the Rideau Canal in Ottawa, which was inscribed in 2007. Now only really used by pleasure boats, this is an amazing site in the heart of the country's capital and a great area to take a stroll along and relax.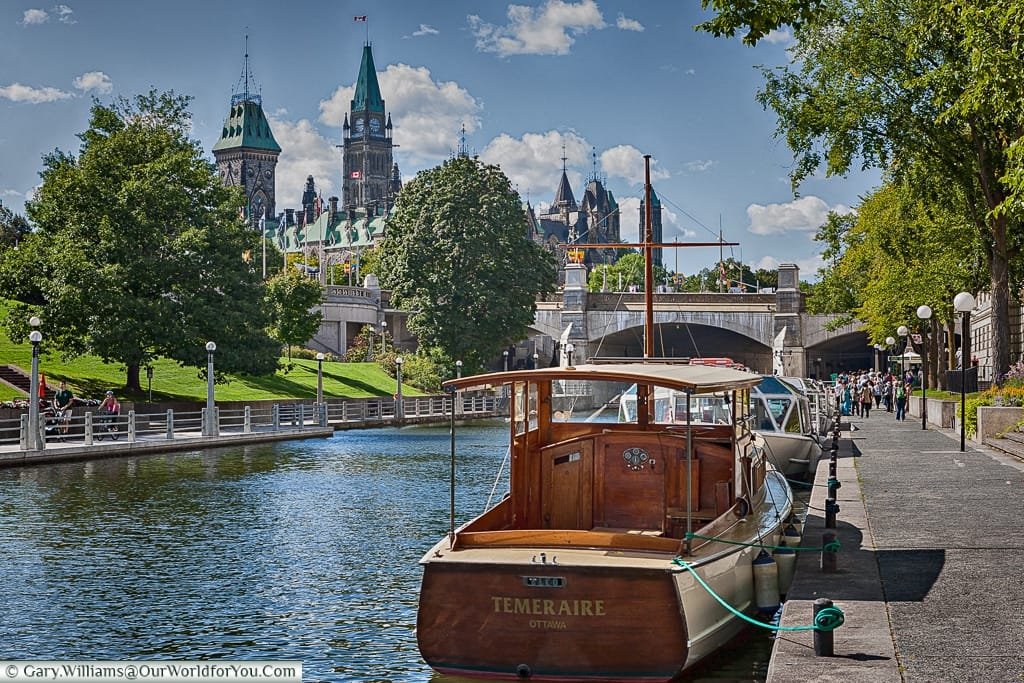 ---
Statutes - While we were strolling around our four chosen cities in Canada, we noticed that there were some amazing statues and sculptures.
Some hidden around corners and other like the Maman spider in Ottawa on full display.
Poutine – The local delicacy of the French-speaking province of Canada, is made up of French fries, cheese curds and topped with a light brown gravy. It's more of a fast food dish that is served by street vendors or as a snack in pubs. But don't knock it until you have tried it. Sorry, we missed the photo opportunity, we weren't blogging at the time!!!!
Ice Wine – Another photo opportunity missed was a glass of the dessert tipple, Ice Wine. This is only produced in a handful of countries and is made by the grapes being frozen directly on the vine. It was delicious, if not a bit on the expensive side.
It was my own fault really; we didn't get to see any of Canada's amazing countryside. Next time I would leave out the cities and head into the wilderness.
Ascending the CN Tower, Toronto's highest point, as the tail end of Hurricane Earl decides to pass by. Yep, we felt the tower swaying.
Perhaps I expected too much - I had heard about The Underground City in Montreal for when the extreme weather heads in, there is interconnecting shopping malls, restaurants, office towers, hotels & metro system.
I thought I was going to be blown away by a state-of-the-art complex; I was left slightly disappointed.
---
We're looking forward to our next road trip adventure in Canada, can anyone give us some great tips on where to go and what to see?
Inspired to visit Canada?
Search for your flights in one easy place with
ebookers.com
and open up a world of options. Over 400 airlines are scanned for your favoured routes and chosen dates.
(Why not Pin It for Later?)