Troyes, a heart in the Champagne region
Troyes is such a lovely picturesque town to visit and only about 3 ½ hours from Calais by car (246 miles/396 km).
We spent a couple of days here on our Champagne road trip in June 2016.
This wasn't our first visit to Troyes, we had been here twice previously.
We found Troyes is a convenient point in France to stopover on the way to the Cote d'Azur, a wonderful town, steeped in history.
If like us, you love visiting different regions of France then this Michelin guide will definitely assist in your planning.
We used a previous version of this book to plan our eastern France road trips, now you can grab the revised copy.
As soon as you enter the old town and walk amongst the wonderful half-timbered buildings, you feel like you have been transported back in time.
The Majority of these preserved houses have survived since 16th century. Despite the great fire in 1524 destroying much of the medieval city.
A little alley not to miss while strolling these well-trodden streets, is the Ruelle des Chats (Alley of the Cats) you can see that the top of these buildings almost touch.
Narrowly avoiding disaster
The lovely Gothic Cathedral of Saint Peter and Saint Paul has been beset with natural disasters (tornado, hurricane and lightening), ever since the present day cathedral was first started to be built in early 13th century.
Work continued on this cathedral until the 17th century, but as the second tower of St Paul was never built in essence the cathedral was never completed.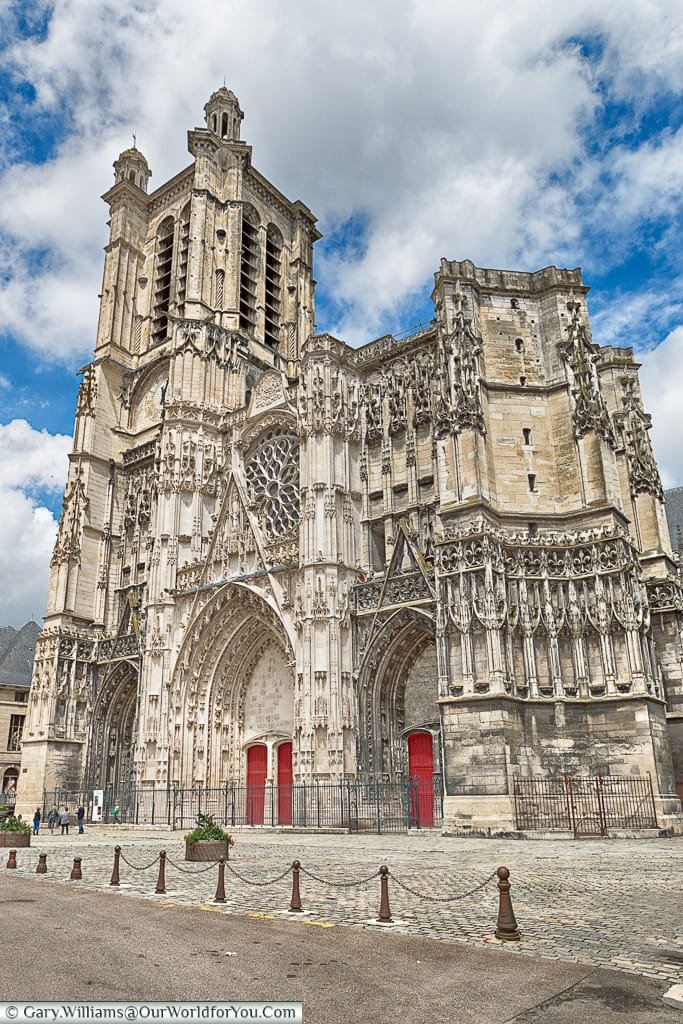 What you notice in particular about this Roman Catholic Cathedral are the stunning stained glass windows that envelope the nave.
Troyes is on the Seine river and there is a wonderful quayside that runs along the Canal du Trevois. It is lovely place to sit and watch the world go by or admire the fountains and some of the eye catching sculptures.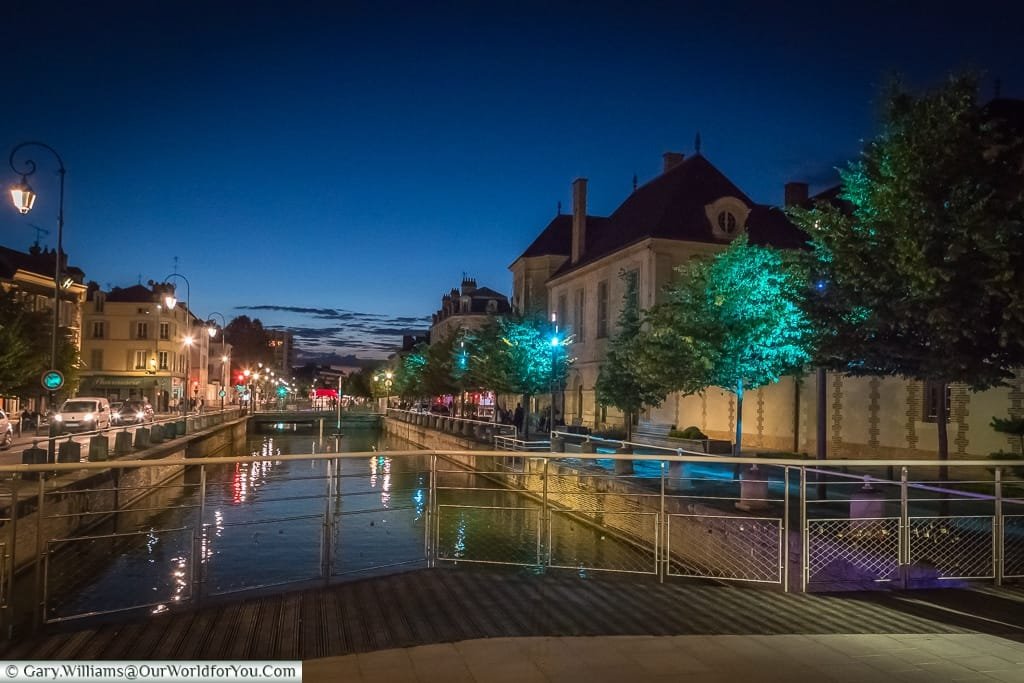 By day Le Coeur de Troyes will make you smile at its subtle glistening presence.
By night your own heart will skip a beat, when it gently pulses into life.
Hopefully you are lucky enough to be in Troyes when a quayside night market is taking place.
There were some wonderful food stalls, local crafts, music and salsa dancing.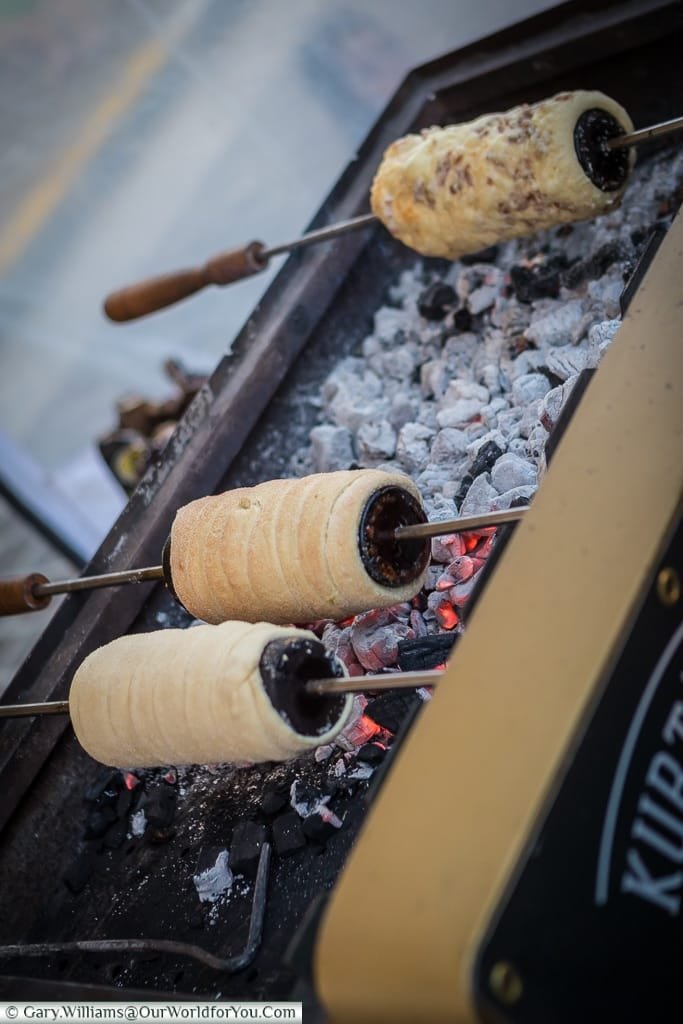 Place de la Liberation is another pleasant place to sit, relax and admire the many fountains.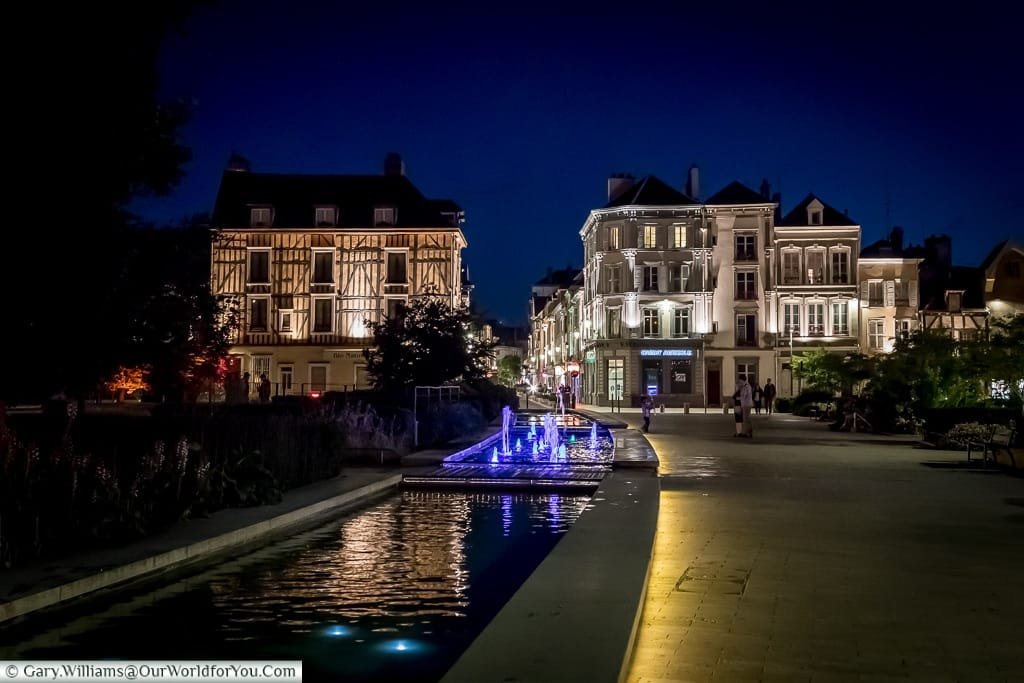 Well I say glorious; it is certainly an acquired taste - Andouillette de Troyes (local sausage) is not for the faint hearted.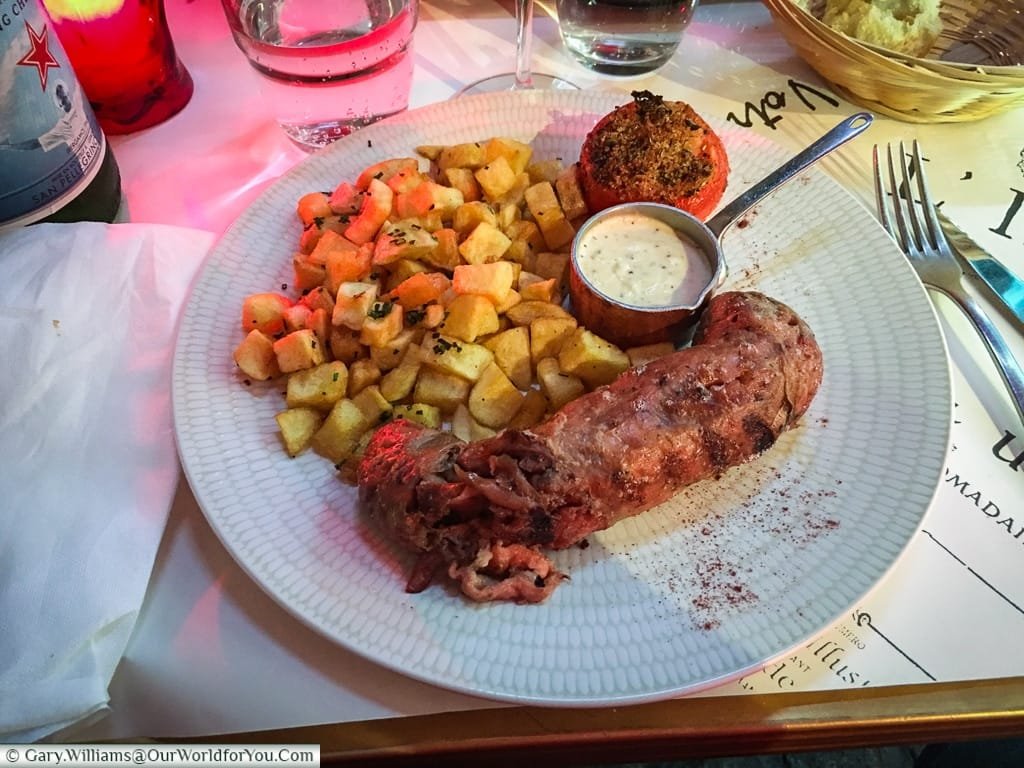 I have to admit I didn't try it, but Gary did.
He said the worst thing about it was the awful smell, it still makes him queasy if it is mentioned today.
I went for the safe option, poussin.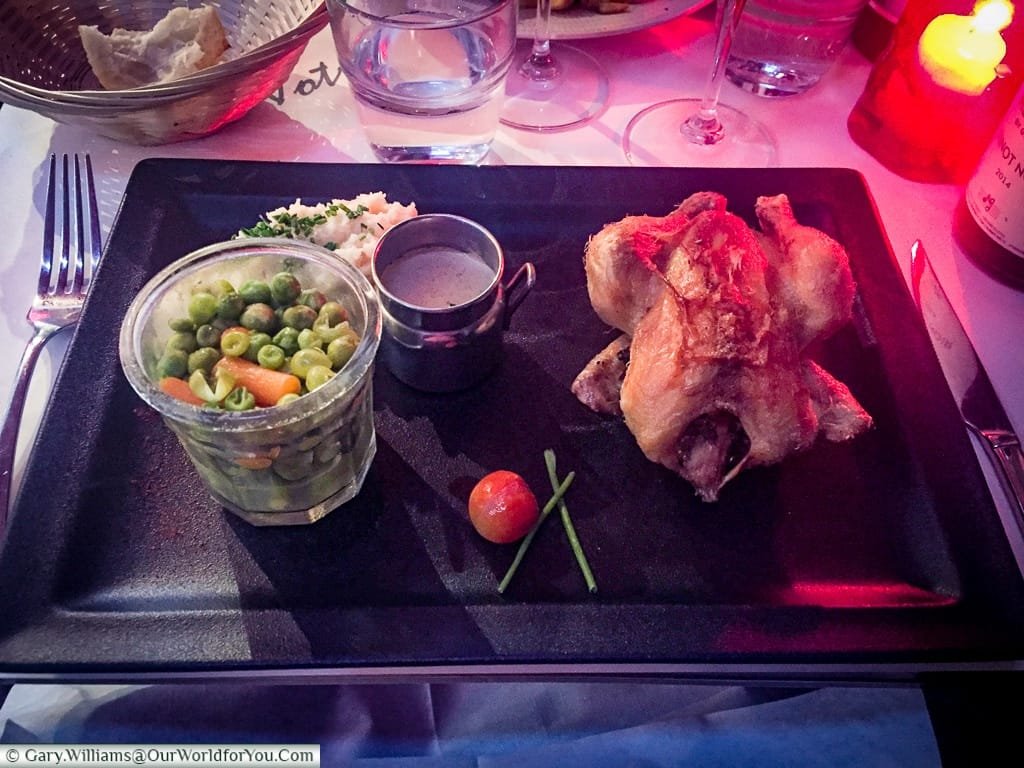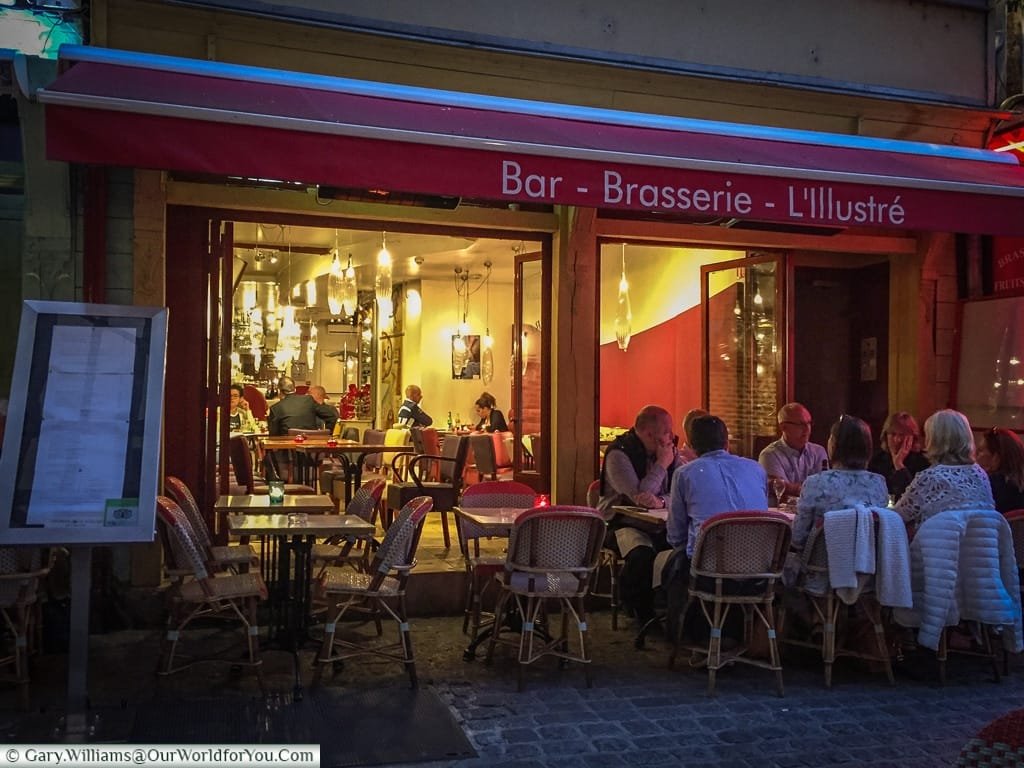 We did manage to sneak in a fromage and charcuterie platter.
Our accommodation whilst in Troyes was Maison M. A delightful 19th century guesthouse situated along the quayside, so just a short stroll to the centre of town.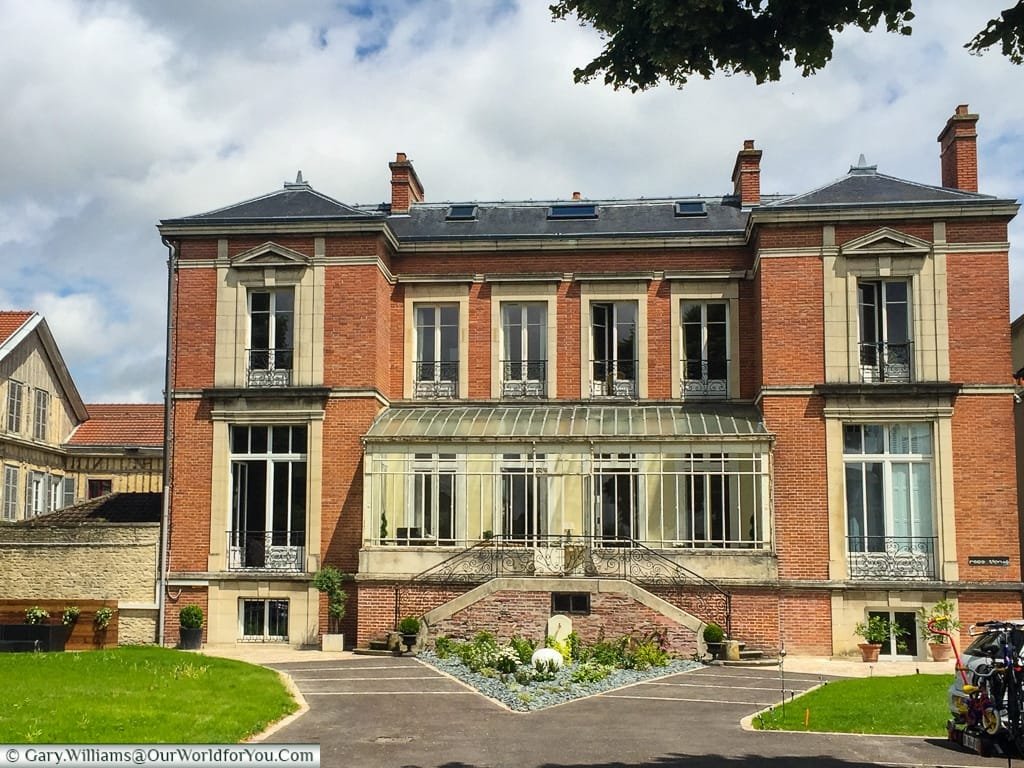 Visited Troyes? Did you try the Andouillette de Troyes? or - thoughts? Either way, you have to love the city - what's your highlight?
Inspired to visit Troyes?
Make it part of your grand champagne tour. You know it makes sense.
Why not check out the latest deals on Booking.Com?
(Why not Pin It for Later?)