3 nights in Valencia, Spain – Part 4: Making the most…
Taking it bit easier head to the Plaza de la Virgen.
Find a table bathed in early morning sunlight and enjoy a coffee and Valencian orange juice. With the soothing sounds from the fountain in the background, you can sit and observe people going about their daily business.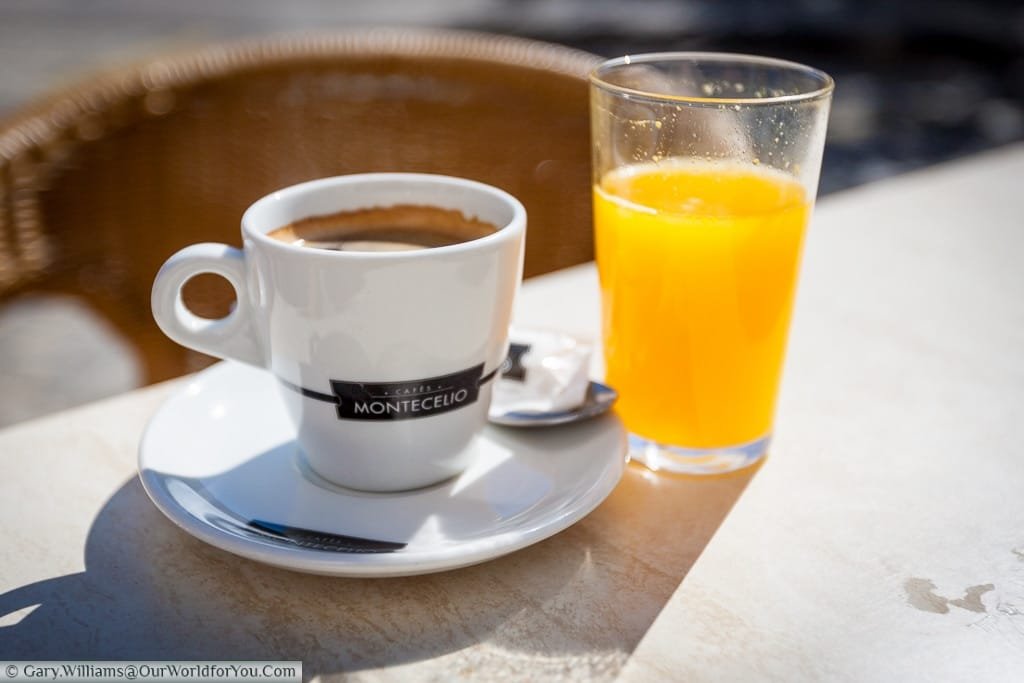 From within this charming square you are overlooked by the Basilica de la Virgen de los Desamparados, which was built in Baroque style in the 17th century.
You can also see the beautiful Renaissance arch, which connects the Basilica, to the east end of the cathedral.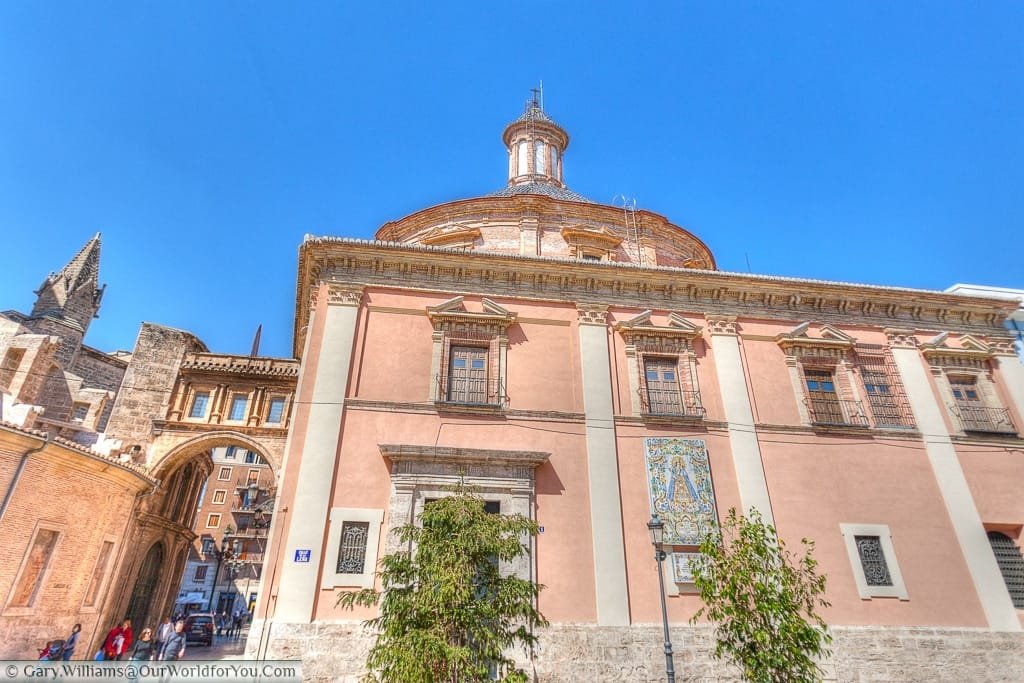 Wander around the corner, away from the bustle of Plaza de la Virgen to Plaza Décimo Junio Bruto, a different view of the Basilica de la Virgen.
... from Plaza de la Virgen along Navellos and Muro de Santa Ana.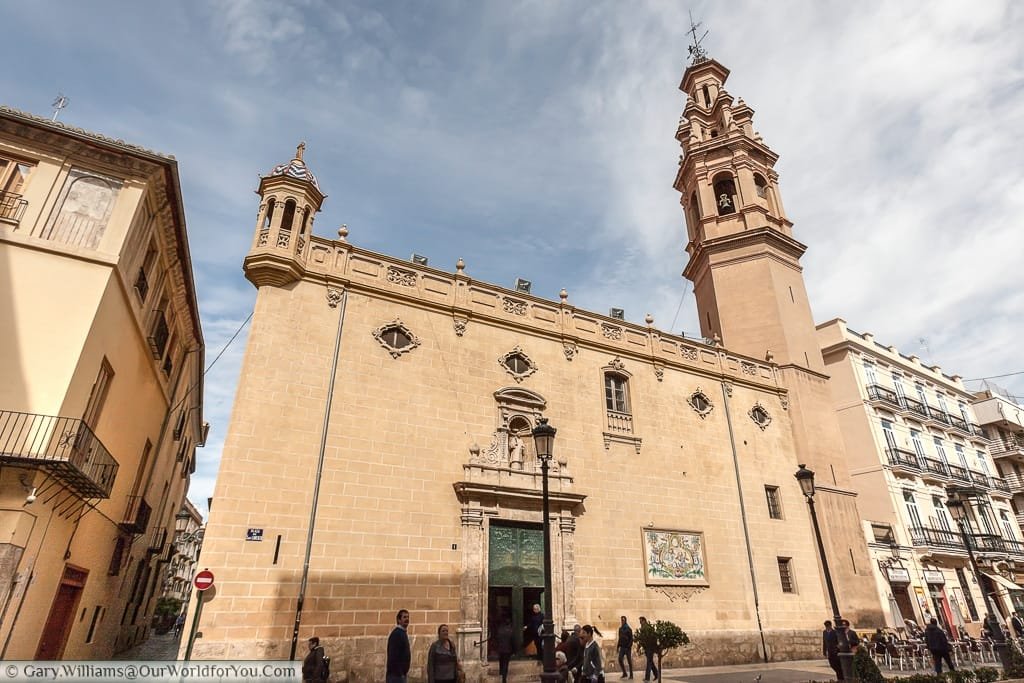 As you walk along this lovely pedestrian lane which is full of history and alfresco cafes, you will pass by the Corts Valencianes on your right and the church De San Lorenzo on your left.
After a short stroll you are greeted by the lovely park of Jardines del Túria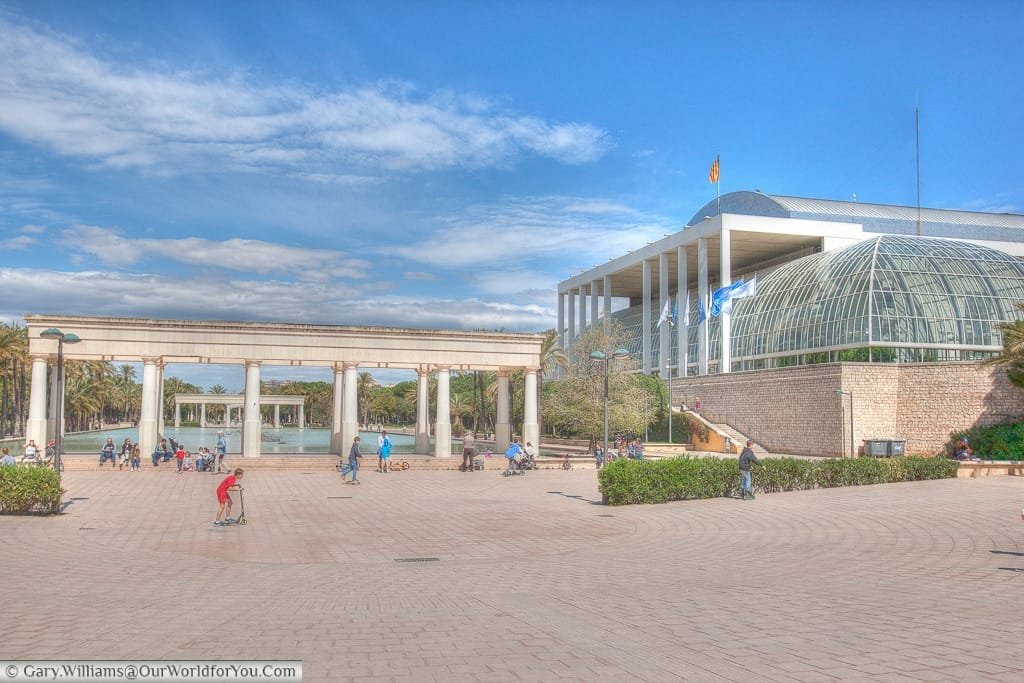 Spend some time wandering through this part of the park, and enjoy what the Valencians have done to transform this riverbed into the delightful oasis it is today.
Heading north around the edge of the city, you are met again with Torres de Serranos, drop back into the old town and turn right towards Plaza Carmen along Carrer de Roteros.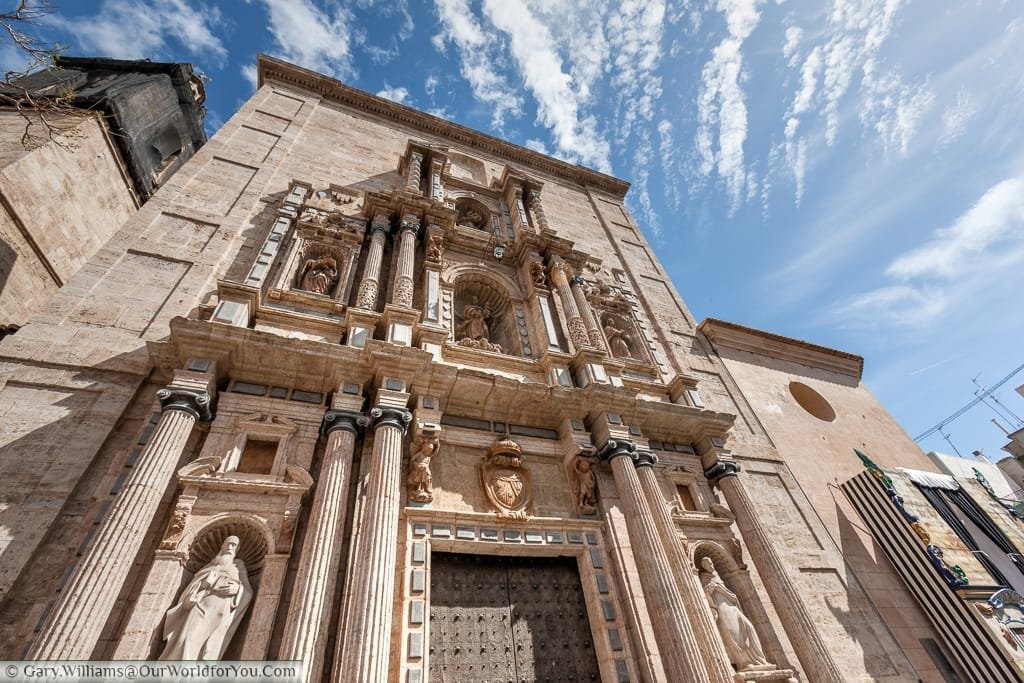 You will not be disappointed as the monumental Baroque façade of Iglesia del Carman is amazing.
Surely it must be time for lunch?
So go in search for Fideua or Paella, perhaps this time try it with black rice.
For us, it's Ibérico ham & local cheese.
Take a further stroll back towards Plaza de la Reina, and indulge in one or two of the many flavours, the ice cream sellers have to offer. (You can even head to the Horchateria de Santa Catalina, they have a fine selection.)
Take the weight off your feet and find shade under any one of the abundant Valencian orange trees, dripping with fruit.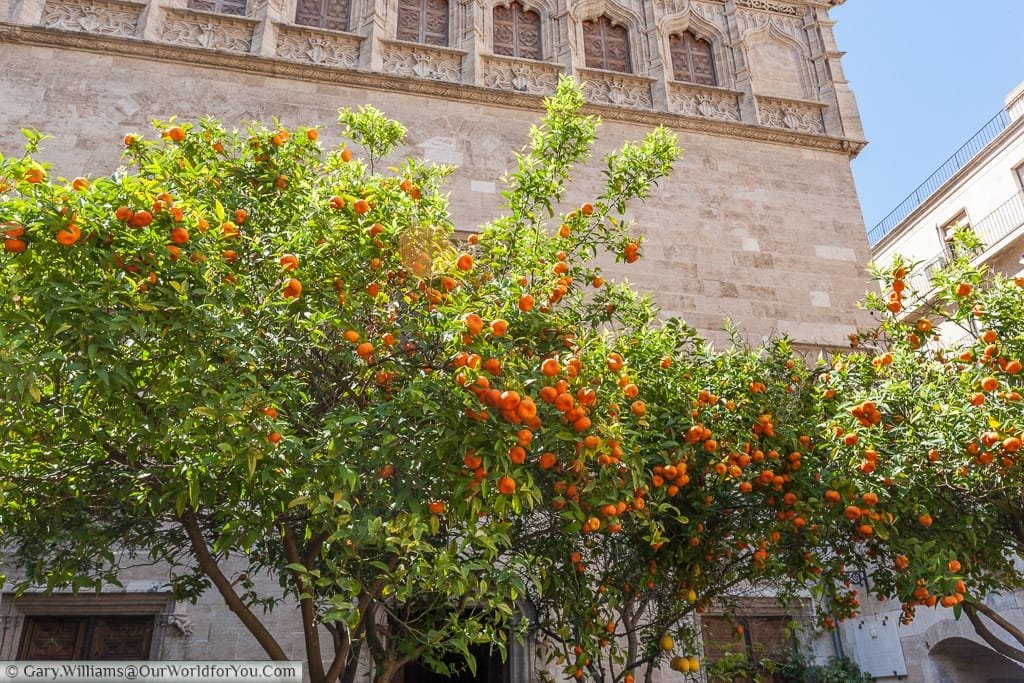 Sit back and reflect on the amazing experiences, you have had over the last few of days.
Obviously your plans do not always go as intended, often due to the weather, but Valencia has so many alternatives to spending time outdoors. So if the weather is a hindrance or you have more time on your hands, definitely visit one of the many museums and churches and also the L'Oceanogràfic.
When we visit any town or city, we always enjoy strolling around the streets and discovering what is around every corner. Particularly when the weather is pleasant, so for us we often sacrifice wandering around a museum or gallery (if time is not on our side) to see the sights and sounds in the open air and wander into places of interest that don't necessarily swallow up hours.
It's not that we don't enjoy immersing ourselves in the works of great artists, but often mini breaks are exactly that 'mini' and we don't have hours to spare. So we like to don our comfy shoes and walk, and walk, and walk.
Therefore our 3 days in Valencia was a mixture of architecture, history, markets, culture, tapas and Agua de Valencia…..oh and paella.
Visited Valencia? Did you leave wanting more?
Inspired to visit Valencia?
You'll want to squeeze the most out of a mini-break to Valencia. Hopefully the 4 part story of our visit will inspire you.
Why not check out the latest deals on Booking.Com?
(Why not Pin It for Later?)