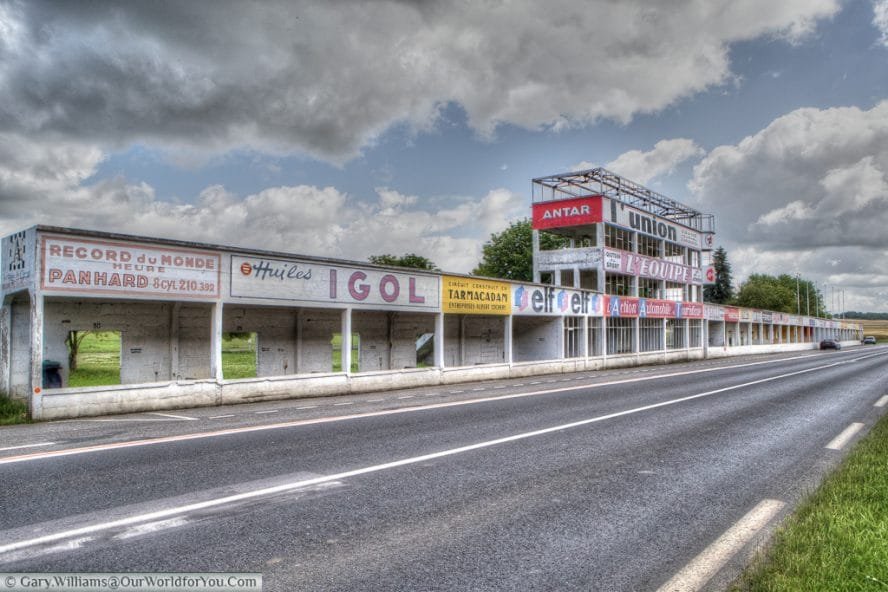 A piece of history – Circuit Reims-Gueux
The former Circuit Reims-Gueux ...
... is a piece of motor racing history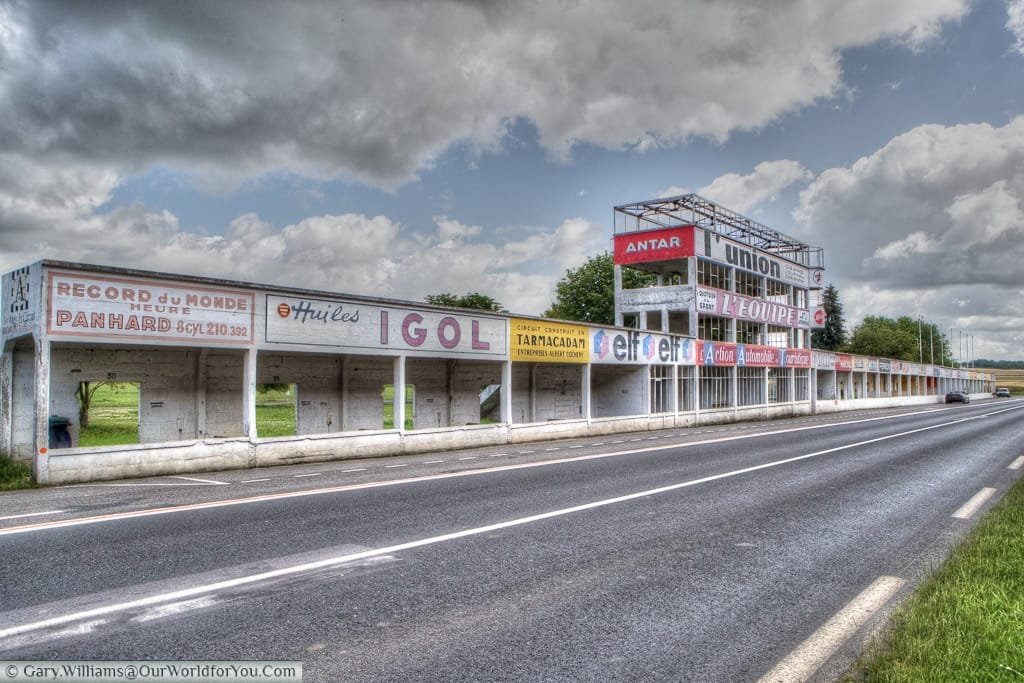 Sitting on the side of the D27 as you head out of the tiny village of Gueux is the remains of a piece of motor racing history, the Circuit Reims-Gueux.
This wonderful reminder of a bygone era in motor racing is tastefully maintained by Les Amis du Circuit de Gueux
If like us, you love visiting different regions of France then this Michelin guide will definitely assist in your planning.
We used a previous version of this book to plan our eastern France road trips, now you can grab the revised copy.
It's wonderfully accessible.
Just pull over and feel the history of circuit that hosted racing from 1926 – 1972, with the expected interruptions during World War II.
Wander up and down the pit lane, enjoy the period advertisements above the individual pit boxes.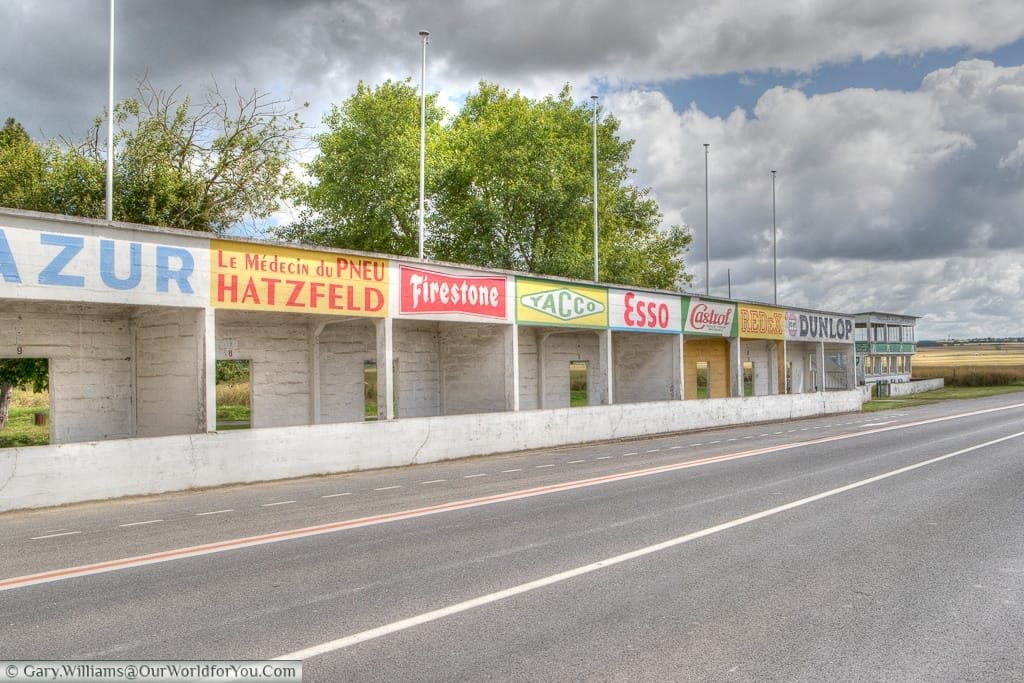 You can even climb up to the observation box above the pit straight.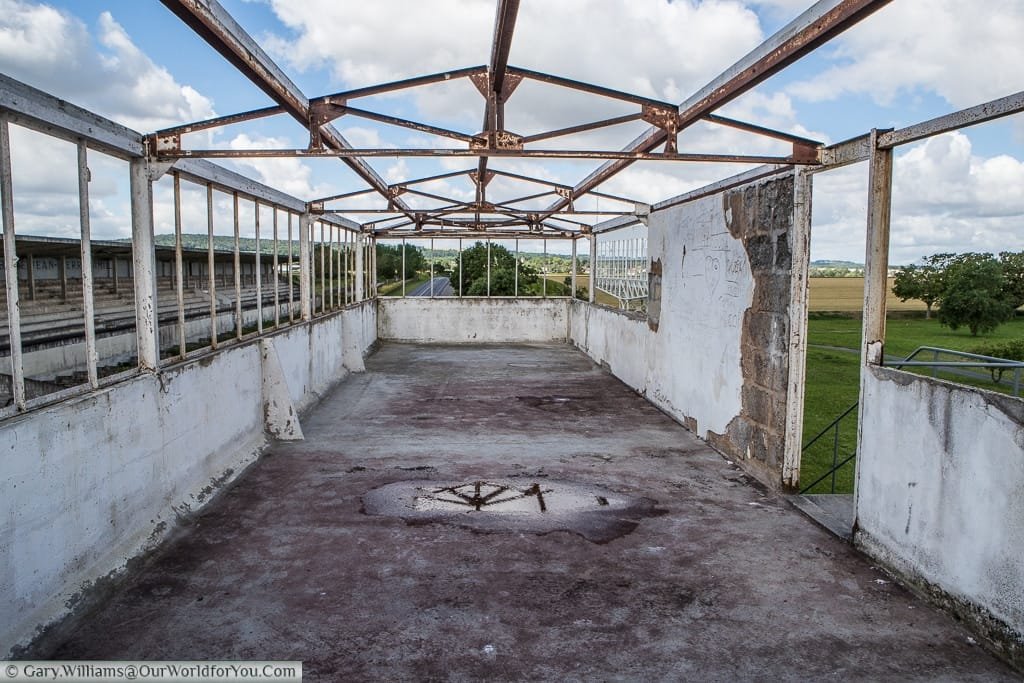 A real piece of racing history
Looking down the D27 eastbound it's not too hard to imagine the likes of Juan Manuel Fangio, Alberto Ascari, Mike Hawthorn, Jim Clark, Jackie Stewart & Stirling Moss roaring down the straight. The list of winners at the circuit is truly impressive, this was a premier race track hosting the French GP numerous times.
Imagine the crowds packed into the grandstands.
All to see their heroes blast down towards Gueux. I can imagine the scenes based on the video footage from back in the day and the great 1966 movie 'Grand Prix' (compare the list of winners to some of the uncredited cast, and you'll see they're one and the same.)
It was also touching to see the commemorations to those who had lost their lives at the circuit. A stark reminder that motorsport is dangerous and never more so than in this circuit's heyday.
This Global Block does not have any content.
This Global Block does not have any content.
So how did you find out about it?
Was it studious research of the area? Was it my in-depth knowledge of European race circuits? No, it was a map we picked up at the tourist office, to help us follow the Champagne route. Had I done a little more research I would have driven what I could of the original circuit.
However, it was just a stop & go.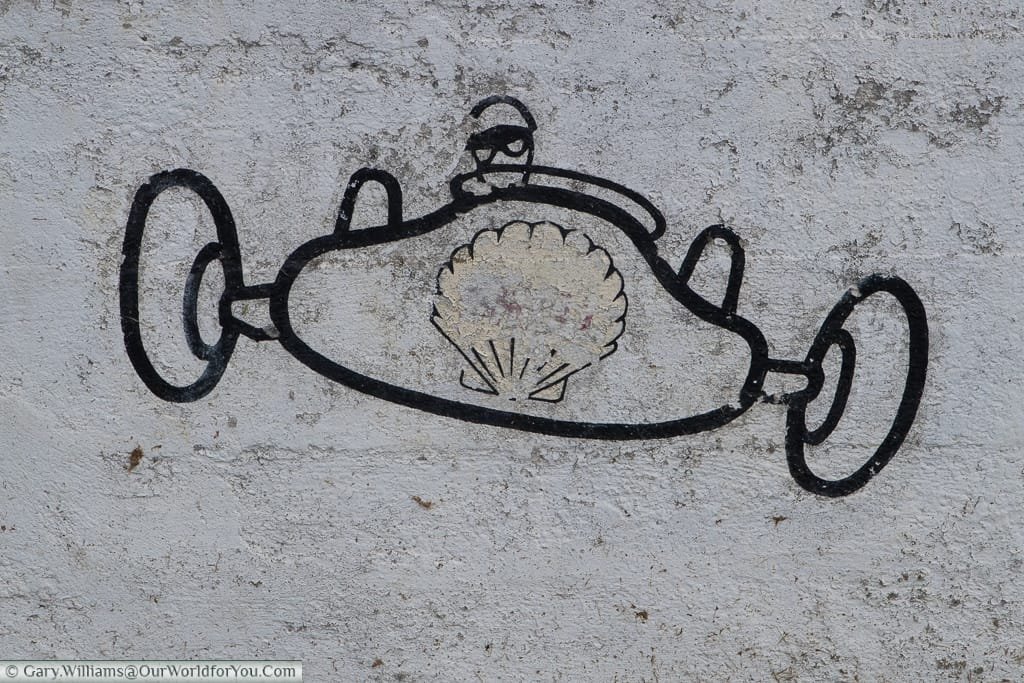 Found an amazing place, or a peice of history just by luck? Have you sought out places that mean something to you? What's your story?
This Global Block does not have any content.
Inspired to visit the Circuit Reims-Gueux?
It's only just over 5 miles from the centre of Reims and it is so accessable.
Why not checkout the latest deals for Reims on Booking.Com?
(Why not Pin It for Later?)