The Guardians of Consuegra, Spain
The 12 windmills with their outstretched arms stand regimented as if patrolling the small town of Consuegra.
You can almost imagine Cervantes's Sancho Panza laden down struggling up the hill with Don Quixote beside him.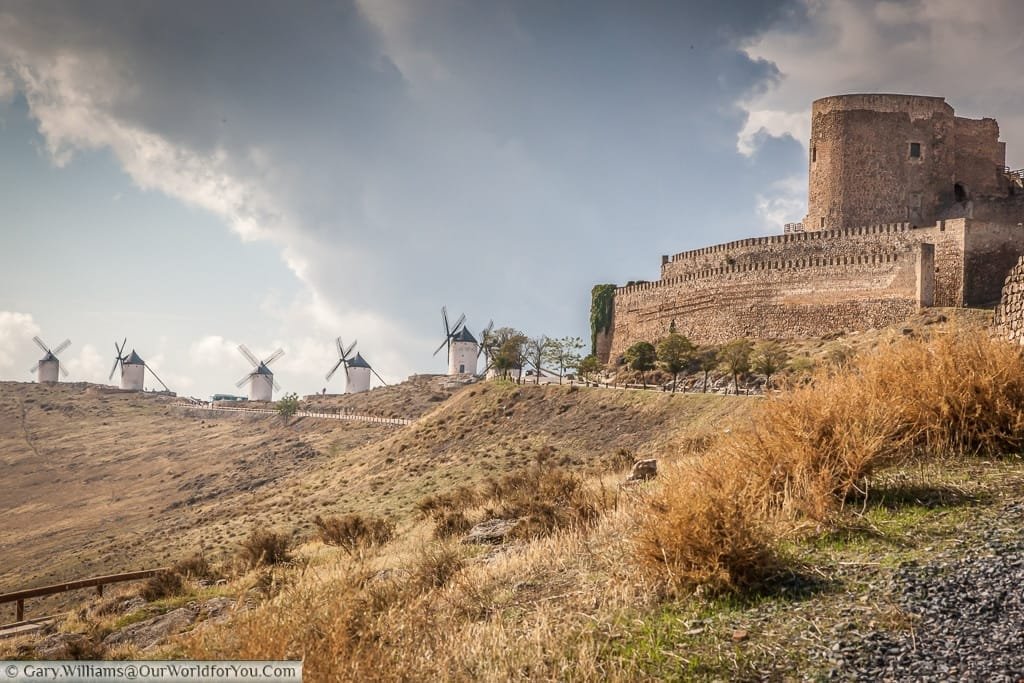 These rustic sentinels have stood along the Cerro Calderico ridge, since the 16th century and appear to protect the medieval Castle of Consuegra.
There are so many incredible places to discover in Spain and I love planning road trips. I often use the DK Eyewitness books, I find them extremely informative, easy to follow and the pictures and maps tempt you into searching for more.
We used a previous version of this book to plan our Spanish road trips, now you can grab the revised copy.
Originally there were 13 molinos (windmills), each with a different name and were handed down from father to son. They usually consisted of two rooms and the grain had to be carried in sacks to the top floor for the milling.
These windmills stopped being used in the early 1980's and today 12 have been restored and renamed.
The names were all taken from Cervantes's novel.
Located around 63km (40 miles) south of Toledo, you can easily reach these wonderful structures through the small roads of Consuegra.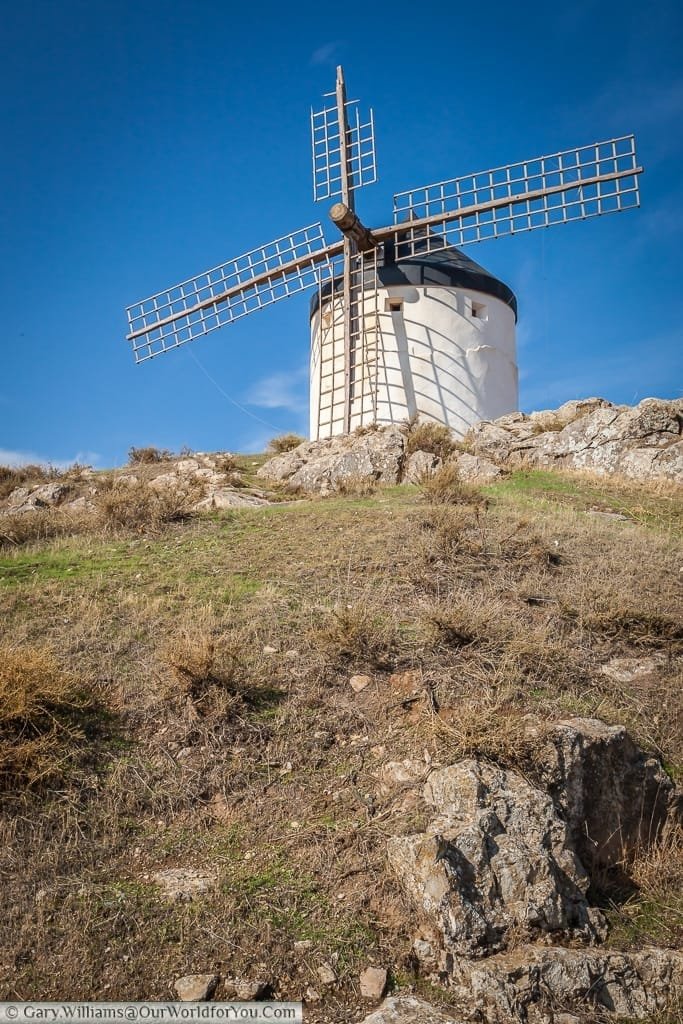 One of favourites ways to kick off our trips is to let Brittany Ferries take the strain, sit back, relax and go with the flow. Enjoy a little bit of France onboard as you sail directly into Bilbao or Santander in northern Spain.
At the top you can experience some wonderful panoramic views across the plains.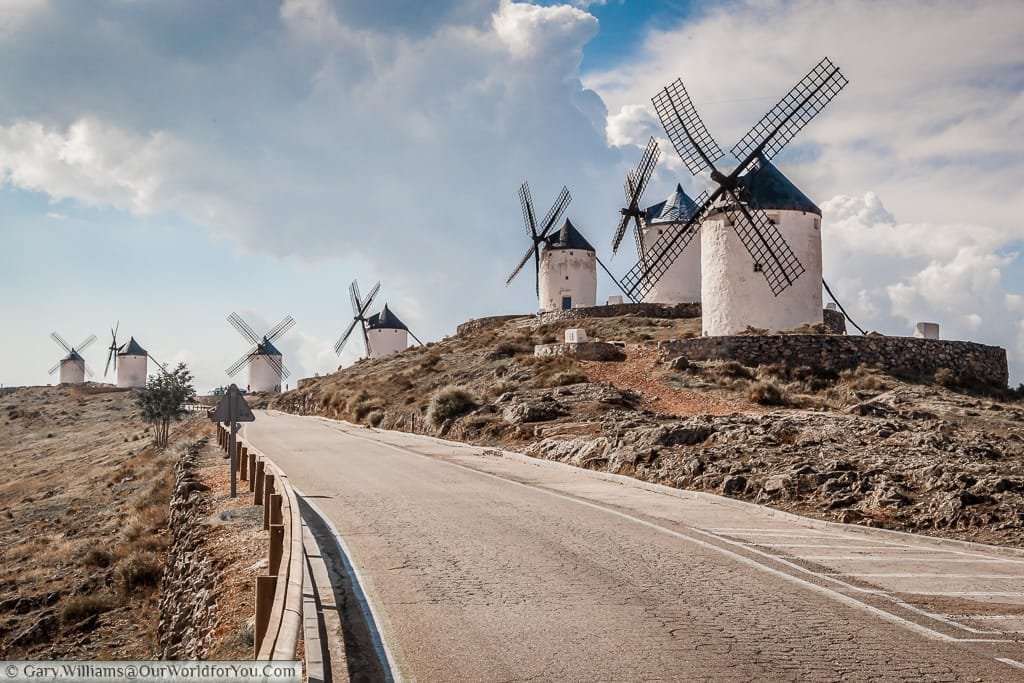 Annually, at the end of October, the village of Consuegra celebrates the Festival of the Saffron Rose.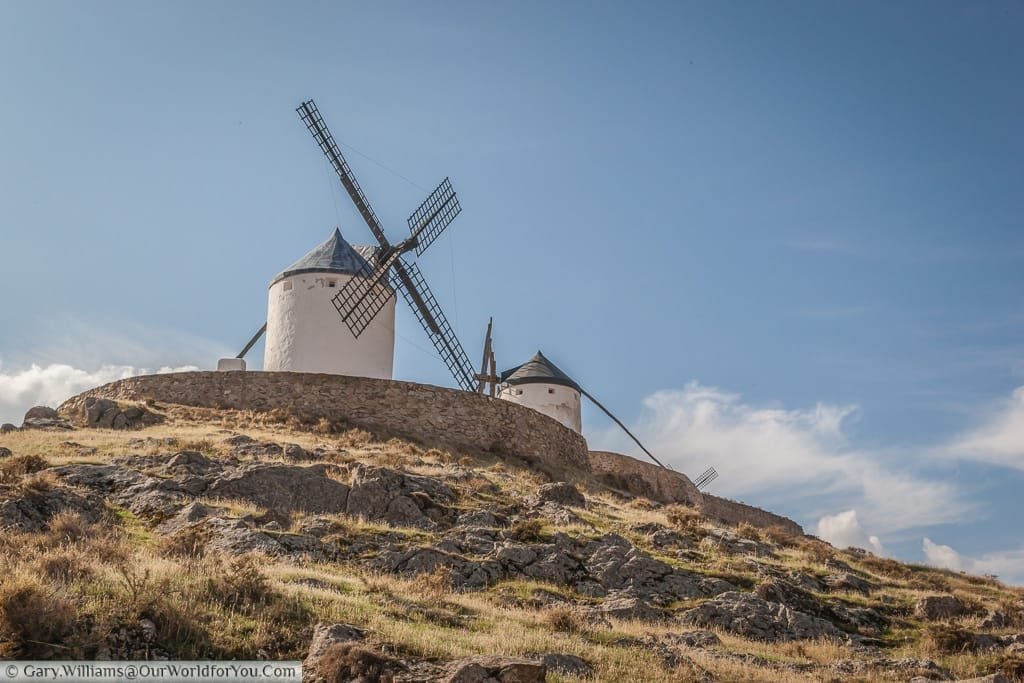 Some of the worlds finest Saffron is grown in this region and about 250,000 crocus flowers are needed to produce one kilo of saffron, which takes around 400 hours of manual work (no wonder it is so expensive).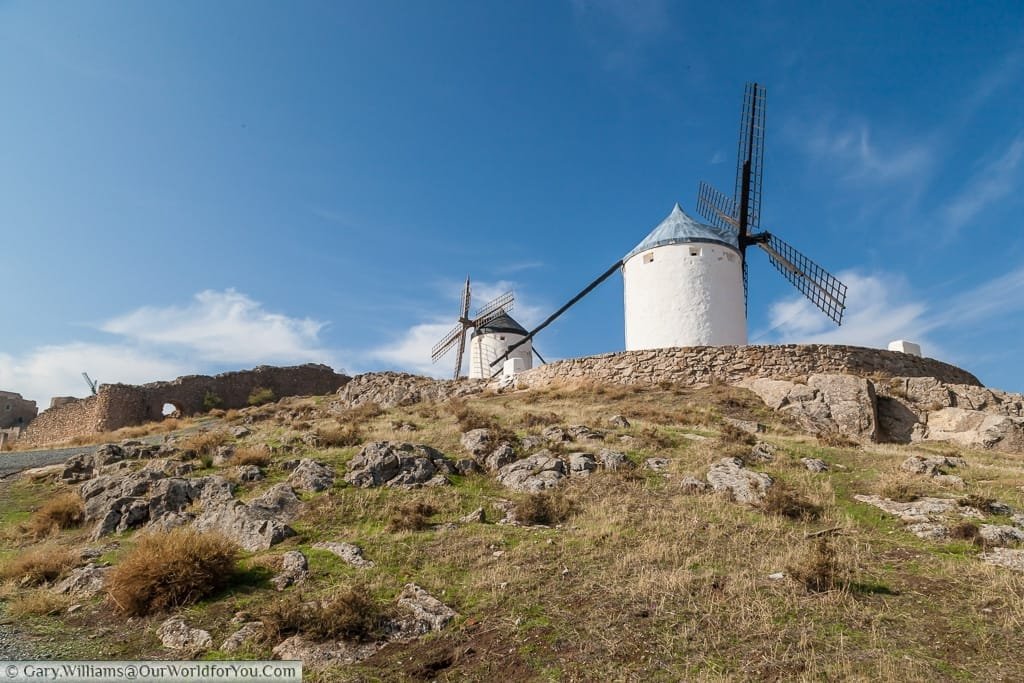 Visited these amazing windmills? Or any others on the plains of La Mancha? We'd love to hear about your stories.
Inspired to visit Consuegra?
Why not make it part of your own Spanish Road trip?
For a real taste of their history read Cervantes - Don Quixote - An amusing tale.
You can check out your options on Booking.Com
(Why not Pin It for Later?)