Every little girl should have some
And the set I had as a child evoked images of mystical far away places.
The faces of these little wooden folk peek around every corner of St Petersburg, from the traditional dolls dressed in their rustic sarafans to the immortalised Soviet leaders.
The unique Matryoshka dolls also known as Russian nesting dolls, date back to 1890 when the original kinfolk were carved by Vasily Zvyozdochkin.
The design by Sergey Malyutin consisted of eight contented looking farm workers, either holding implements of work or farming produce.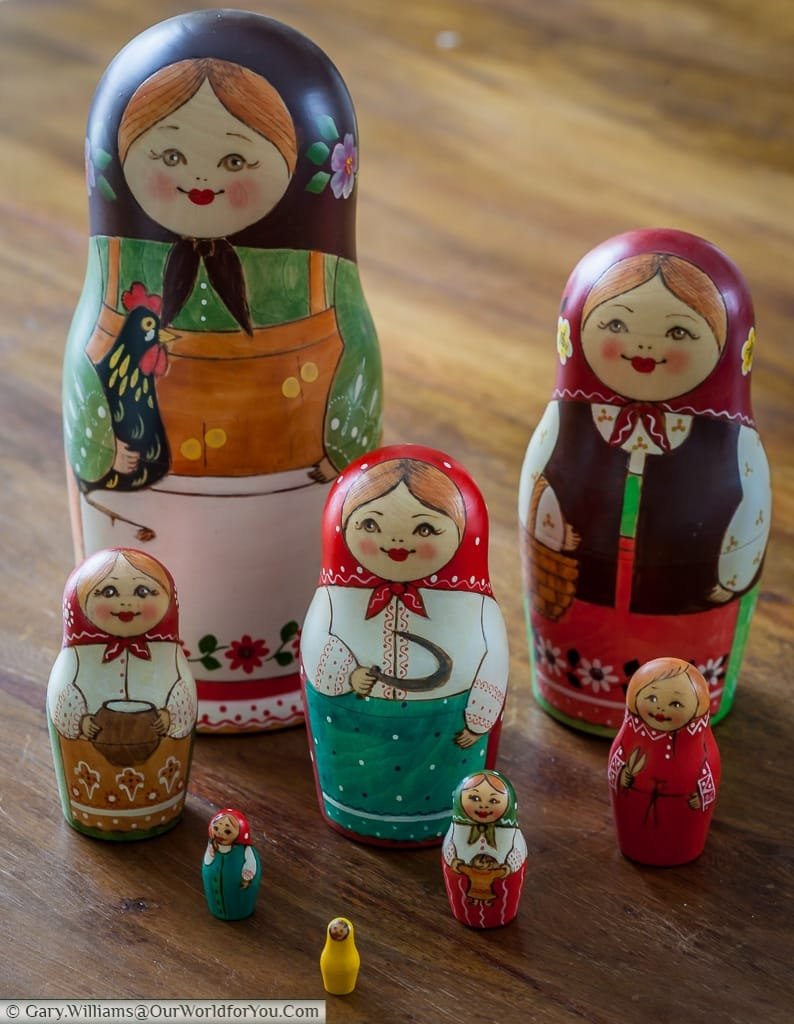 These little works of art open from the middle to reveal another equally perfect figure inside. The plump carvings are often female, but have also be known to include a male.
The last pint-sized parcel is traditionally a baby and lathed out of one piece of wood.
The modern Matryoshka's dolls are often produced in odd numbers, but Sergey Malyutin's were always a set of eight.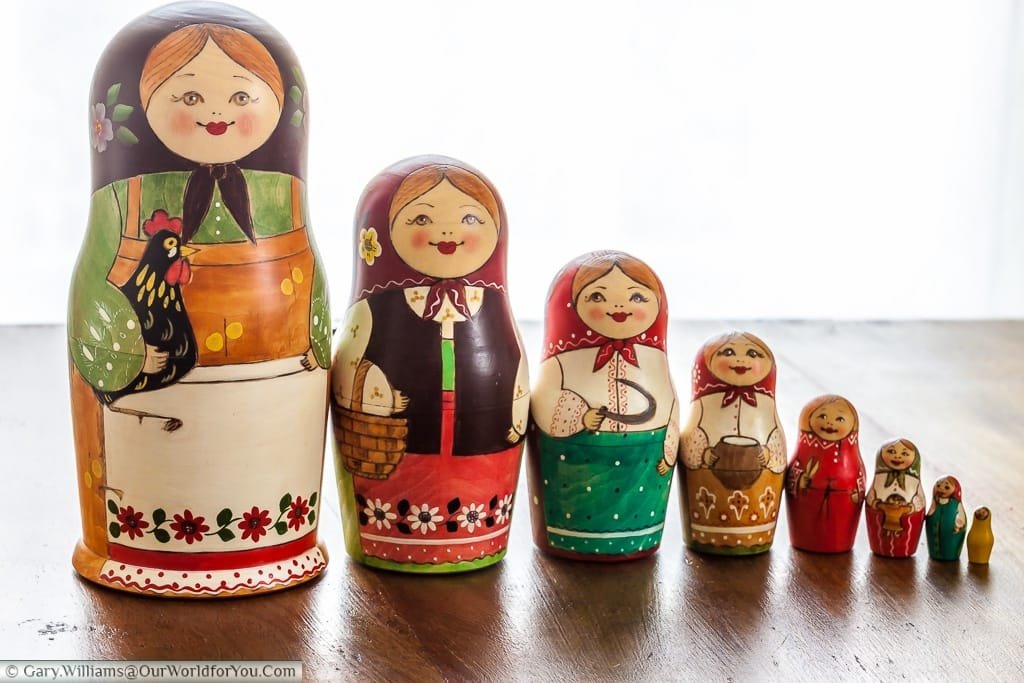 While these dolls, or probably the majority of them, are mass produced these days, for the old school among us, (and a bit on the expensive side), you can still find a set which mimics the original, and will be signed by the local artist who painted them.
Do you have something that reminds you of memories of travel? Or something that inspires you to vist a far away land?