12 Destinations to visit in 2019
Where would you visit if the world was your oyster?
So, a new year is upon us and your holiday calendar is more or less empty for 2019. We know your annual leave is cherished, and squeezing in a weekend mini-break here and there, is a fantastic way to stretch those days to the max. Or even for a little more flippant, splurge it on a 2-week road trip.
The view from Hvalnes Lighthouse, Iceland
Gary and I have visited some wonderful places over recent years and would love to give you a taster of some of our favourite destinations for 2019.
We've shortlisted it to 12, some near, some far, and a mixture of road trips and mini breaks. We hope you can tick some of these off of your wish list and discover how incredible they are for yourselves.
We visited Porto as part of a spring road trip around Portugal and immediately fell in love with it. It still has a feel of stepping back in time, which is sometimes unusual to find these days.
The Luís I Bridge - Ponte Luís I, Porto
Stroll across the Douro River and catch the iconic view across the city.  Row after row of wrought iron balconies teetering above the streets, it's a lovely city to become immersed in.
The architecture is fantastic along with the local food and people. We were given a few recommendations by a local who now lives in London. If your feeling hungry try the local dish of Francesinha, it's not for the faint-hearted.
Café Santiago for the best Francesinha, Porto
We embarked on our
Portuguese road trip
in our own car from the UK, catching the ferry to Santander.
So, we're not the only ones that think the historical city of Zadar is the place to go for 2019. Lonely Planet has named it one of their top 10 cities to visit.
St Donatus, Zadar, Croatia
This fascinating city is located along the Dalmatian coast in Croatia and has some incredible history from the Romans and Venetians.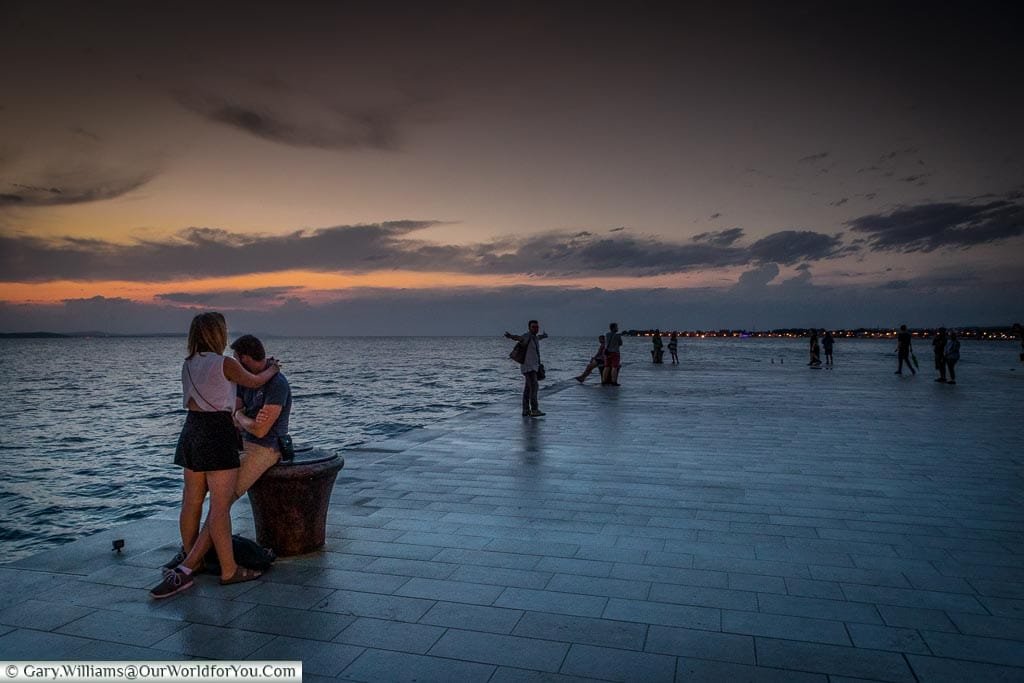 By the Sea at dusk, Zadar
Although, when you visit do try and stay for the evening, there is nothing quite looking across the Adriatic Sea watching the sunset and listening to the chimes of the Sea Organ.
...what your favourite town or city is, as we'd love to add them to our list.
We had visited Iceland back in 2007 and mainly toured the Golden Circle and Reykjavik. However, for our second visit in 2018, we'd ramped up the excitement even further.
The view over the entrance to Reyðarfjörður, Iceland
We headed off in March when the weather can still be a bit hit and miss, but we were so lucky it only snowed heavily for one morning.
We managed to tour the whole Ring Road for 12 days and witnessed some breath-taking sights along the way. I know Iceland seems to be the "must visit" place recently and is relatively expensive. But there is a reason it is popular, and that's because around every bend there is another stunning view and a truly once in a lifetime experience.
Skaftafellsjökull flowing towards you, Iceland
Not only did we get to see a glacier face to face, but we also managed to capture the rare experience of the Northern Lights.
The Northern Lights outside Reykjahlíð , Iceland
Oxford is so often on visitors lists to the UK, although for Gary and me, it's a city we had passed by fairly regularly; however, we'd never actually visited. So, in 2018 we rectified that and found out what we were missing.
The Radcliffe camera, Oxford
For us Brits, Oxford is renowned for being one half of the famous annual boat race and believe me they take their rowing seriously. Also, it is the spiritual home of Inspector Morse, oh and yes one of the most famous Universities in the world.
The architecture in Oxford is amazing, beautiful ochre-coloured colleges, ancient little lanes and some fantastic museums.
We managed to visit Magdalen College while we were there and it's like entering the world of Harry Potter.
Saint-Rémy-de-Provence probably isn't the most famous town in Provence, but for me, it's one of my favourites in this beautiful country.
A lttle restaurant in Place Favier, St Remy-de-Provence, France
It's such an attractive little town and a fantastic place to base yourself to discover the surrounding countryside and Provence villages. Returning each evening to know that your restaurant choices are endless and all to be taken at a laid-back pace.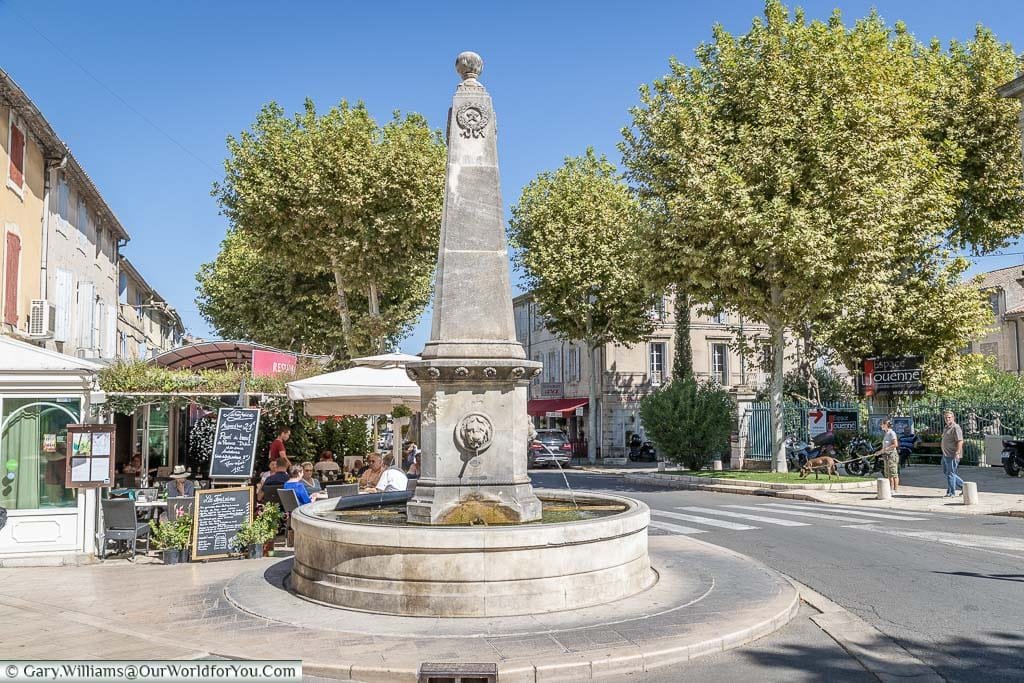 The fountain, St Remy-de-Provence, France
If history and art are your thing, then Saint-Rémy-de-Provence has the ancient Roman settlement of Glanum, and also, it's where Vincent Van Gogh painted his masterpiece "Starry Night".
 In my opinion, if you are heading to Provence then Saint-Rémy-de-Provence, is a must.
Toured Provence and visited any beautiful villages, let us know the names and we can add them to our list?
We discovered this wonderful northern Spanish city on the way back from our Portuguese road trip. The Plaza Mayor is amazing, and early in the morning, you can see pilgrims striding through the square on the route of Camino de Santiago.
León was such a pleasant surprise for many reasons and in particular how generous they are with handing out free tapas when you buy a glass of wine.
We were paying €2.80 for two large glasses of Spanish red.
Time in front of the Convent of San Marcos, León, Spain
Normandy was a region in France that we felt we hadn't quite dedicated enough time to in the past. So, in 2017 we jumped on the Le Shuttle and headed off on a road trip. There is so much history in this region, William the Conqueror, Joan of Arc and a more recent poignant part of our heritage, are the D-Day landings. 2019, sees the 75th Anniversary of D-Day, so a significant reason to visit soon.
The Cliffs at Étretat, Normandy, France
Also, one of France's most significant icons can be found in Normandy, and that is Mont-Saint-Michel. If you are on a road trip like we were, be sure to weave your way through the countryside along the "Route De Cidre", the villages are so pretty.
The view of Mont-Saint-Michel, Normandy, France
This part of France has also been named by Lonely Planet, as one of their
top 10 regions
in the world to visit for 2019.
Oh, you'd struggle to find somewhere more quintessentially English than the Cotswolds. Our mini road trip took us to some beautiful towns and villages. I urge you to go and visit, but equally, you may need to be selective on the places that you visit, as some can get extremely busy in the Summer months.
The Street, Castle Combe, Wiltshire
Just be a little selective on the time of day or the time of year, I particularly loved Lower Slaughter, Castle Combe and Snowshill.
However, they are all attractive in their own way.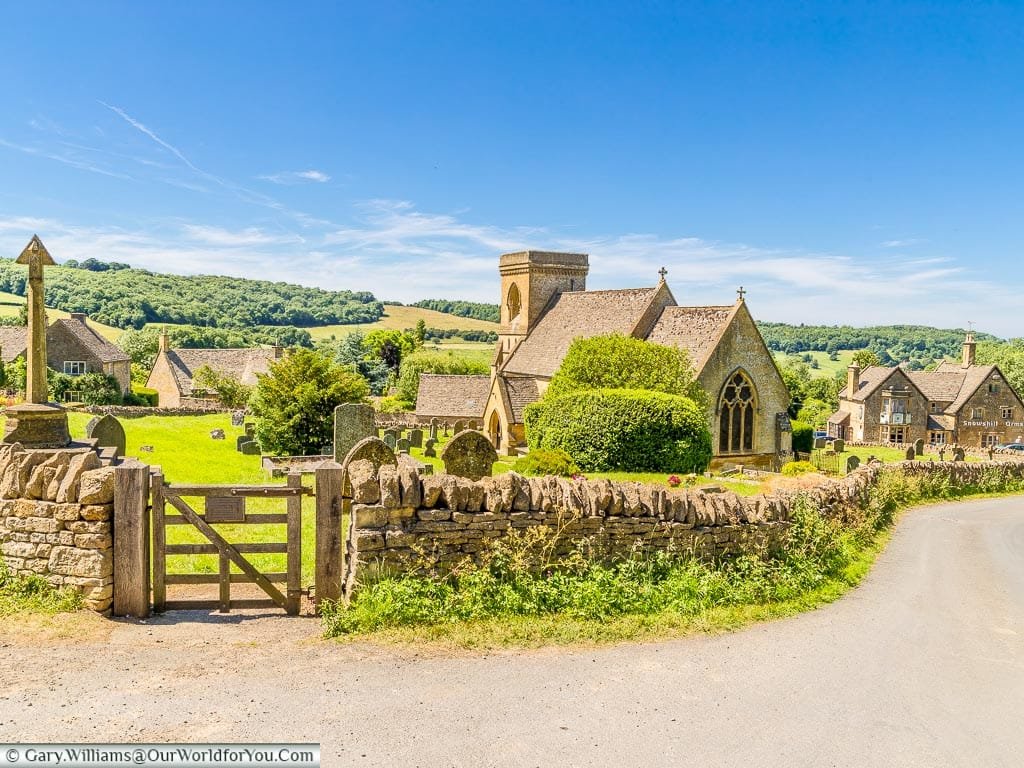 Across the churchyard, Snowshill, Gloucestershire
Another northern Spanish city that we loved was the port city of
Bilbao
. I really underestimated this part of the Basque Country. I was thinking that as it was a port city, it wouldn't have much character, oh boy I was certainly wrong.
A boat motors under the Zubizuri or 'White Bridge', Bilbao, Spain
The secluded plazas in the old town were amazing along with the Mercado. It felt like time and effort had been invested along the riverside, to where the Guggenheim museum stands.
It was definitely a place to promenade.
Jeff Koons 'Flower dog' in front of the Guggenheim,
A city I would certainly recommend for a mini break.
We are back on home turf again, to the ancient town of Rye. This swashbuckling town was once full of smugglers, ne'er-do-wells and hidden tunnels. Cobbled lanes are an understatement here, you almost fall between the cracks.
A visit to the haunted
Mermaid Inn
is a must (or you can stay in one of the guest's rooms).  Either way head to the rear of the Inn and enjoy an ale in the Giants Fireplace Bar.  Keep a lookout for the Priest's Hole and listen for the stories of the infamous Hawkhurst Gang.
The Entrance to the Mermaid Inn, Rye
The Giants' Fireplace, Mermaid Inn, Rye
You really feel like you've strolled into a part of old England.
During a recent road trip to Germany, we headed to
Berlin
. The history in this city can be felt everywhere, November 2019, sees the 30th anniversary of the fall of the Berlin Wall.
The Brandenburg Gate is beautiful, and even more picturesque at dusk.
Just along from here is the Reichstag, the home of the German Parliament. You are able to make a visit to the dome at the top of the Reichstag free of charge. However, don't forget to pre-book your slot and bring your ID with you.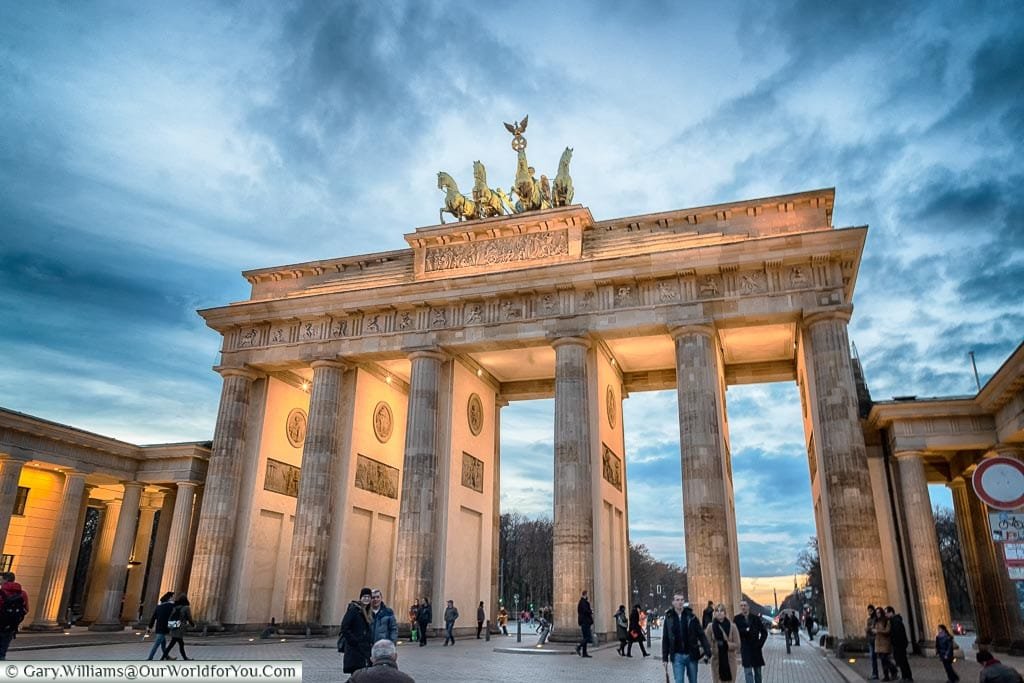 The Brandenburg Gate, Berlin, Germany
Another understated city is Rotterdam in the Netherlands, often overshadowed by Amsterdam. Although, secretly I think I preferred Rotterdam, but don't tell anyone. It has such diverse architecture, mainly due to the reinvention of itself after the WWII Blitz.
Take a stroll around the old harbour of Oude Haven and just by here is the Witte Huis, built in 1898 in Art Nouveau style.
The Old Harbour, Rotterdam
Then just across the water are the 39 modern Cube Houses built on a 45-degree angle.
The Cube Houses, Rotterdam, Neterlands
It certainly has its fair share of street art as well.
I could revisit any one of the destinations, but hey, another year awaits and who knows what 2019 has in store for us?
* This post may contain links to affiliated sites where we earn a small commission at no additional charge to you.
I urge you to take the plunge and head to the one that excites you the most.
Just shout if you have any question and let us know which you choose to visit?
Search for your flights in one easy place with
ebookers.com
and open up a world of options. Over 400 airlines are scanned for your favoured routes and chosen dates.
(Why not Pin It for Later?)
If you enjoy what you see, and you'd like regular updates then join us for a monthly newsletter.