Movies filmed on the streets of London – part 2
10 More classic movies captured around the heart of London
I've lost count the number of times we have paused a movie or TV series which is shot around London. Gary and I then debate at where it is or which one of our memorable trips to London that we strolled passed it.

During our 2019 winter visit, we came across two film crews. One was in Greenwich Old Royal Naval College, which is used regularly for filming as it's so easily transformed into period London. On this occasion, they were shooting 'The Crown
The Athenaeum Club converted to the Princess Theatre for the movies
The other film crew we stumbled upon was in St James's at The Athenaeum private members club along the Pall Mall. They didn't want to divulge what movie or series they were filming, we'll just have to keep an eye out and search the filming locations on IMDb.com.
Hopefully, you've already taken a peek at our Movies filmed on the streets of London Part 1. We had so many classics to choose from we just had to create part 2.
Once again there are family favourites, some feel-good movies, high-action and a couple featuring a super-sleuth.
Ok, so this is not a movie it's a TV series, but who doesn't love Sherlock Holmes. Certainly not me, as the detective appears again in my movie selection below.
This very modern-day version of the sleuth's adventures with his trusty sidekick is marvellous. Benedict Cumberbatch and Martin Freeman add an individual twist and dry sense of humour that I love. That's before I get onto Andrew Scott's portrayal of 'Moriarty'.

While we were strolling around St. Bart's and Smithfield's, we recognised a few backdrops from this production.
Your closest tube station will be Barbican on the
 Bakerloo
,
 Circle
 &
 Hammersmith & City
 lines.
2

- The Mission Impossible series
Tom Cruise has been on high alert now for over 20 years, with the first Mission Impossible movie being released in 1996. I wonder whether he would have accepted the mission then if he knew how long it was going to last.
The Anchor Pub, as featured in the final scene of Tom Cruise's Mission Impossible reboot film franchise.
Now there have been six movies filmed all over the world, I struggle to recall some of the locations. However, Gary remembers being nearby Liverpool Street Station when the first movie was shot. And many a time I've sat outside the Anchor pub on London's Bankside, where Tom Cruise and Ving Rhames shared a tipple.
Columns found at Inner Temple as seen in Mission Impossible: Rogue Nation
Rogue Nation the 2015 flick was also shot at various sites around the capital. Middle Temple, which was used in The Da Vinci Code, is in the secluded legal district of London. Once again Brompton Cemetery rears its spooky head.
Temple is your tube station for this area. It's on the   District   &  Circle   lines.
It's worth noting that the Temple areas are private, and there is no automatic public right of way. So, at some times they may be closed off - for example when they're filming around here!
Want to discover more than about London?
We have a little book on our shelves that we sometimes delve into when we're about to hit an area of London.
Packed full of historical facts, and broken down into the different regions of London, it's a great resource to help you see what's hidden in plain sight.
Available in Kindle & Hardback editions, it's an excellent addition to anyone's collection who loves London.
This gritty 2004 underworld crime movie is one of Gary's favourites, so when we took a stroll around Westminster early this year, we headed to the 'Regency Café. You may also recognise the eatery from the films Brighton Rock and Pride.
The Regency Cafe has feautured in a few movies.
Daniel Craig's role in Layer Cake is slightly removed from his current character of 007. He plays a drug dealer and all-round shrewd, hard man.
Also, in this movie are fantastic performances from Tom Hardy and Kenneth Cranham.
Spoiler alert and a fun fact
This 1999 iconic movie was another delightful hit for Richard Curtis. As the name suggests, it was set in and around Notting Hill in west London, amongst stunning townhouses and secluded secret gardens. Julia Roberts plays the role of a movie star who gradually and at somewhat arms distance, falls in love with an unknown bookstore owner (Hugh Grant). I'm not going to give any spoilers.
The Ritz Hotel on Piccadilly
Notting Hill the movie has an eclectic mix of characters. Who doesn't love Spike, the Welsh flatmate of Hugh Grant who would come out with humorous lines like 'chicks love grey'?

Although when I think of the movie, it's often the grand London hotels that that spring to mind, the Savoy and the Ritz.
If you've yet to discover London and its ancient history, then let's start planning. I find these DK Eyewitness Travel Guides invaluable. They're extremely informative, easy to follow, and the pictures and maps tempt you into discovering more of those fascinating sites.
You can now grab a recently revised copy of this guidebook, so you won't miss a thing.
A classic family favourite has had a delightful modern makeover. Emily Blunt and Lin-Manuel Miranda appear in the enchanting 2018 Mary Poppins movie. It's full of all the fun of the original, bottomless mystical bags, talking umbrellas and floating over the rooftops of the streets of London.
A feature of a classic London skyline
Mary Poppins returns to the Bank's family after a few decades and continues to sprinkle her magic. Keep an eye out for Dick Van Dyke who played Bert in the original 1964 film.
The Royal Exchange Building
6

- Lara Croft: Tomb Raider
Angelina Jolie appears at various hot spots across London in this action-packed movie. Including Leadenhall Market, Old Royal Naval College in Greenwich and an old haunt of James Bond in Skyfall, 'Trinity House' which is located near the Tower of London.

Based on the video game, the archaeologist Lara Croft comes to life. She is on a time-critical mission in search of ancient artefacts to save us all.
Trinity House is close to the Tower of London, and Tower Hill Tube station on the
District
&
 Circle
 lines.
Trinity House - Recognise it?
This time it's the Robert Downey Jr. and Jude Law version of Sherlock Holmes. Additionally, it's another film by the director Guy Ritchie, there appears to be a bit of a theme here.
The King Charles Quarters at the Old Royal Naval College
The blundering detective and the reliable Dr Watson set off and pass by various known sights around London. Somerset House, Covent Garden and Brompton cemetery are backdrops. Along with the Old Royal Naval College in Greenwich as Baker Street.
What I also enjoy about this movie as a quite a few scenes were shot at Chatham Dockyard in Kent, not too far from where we live.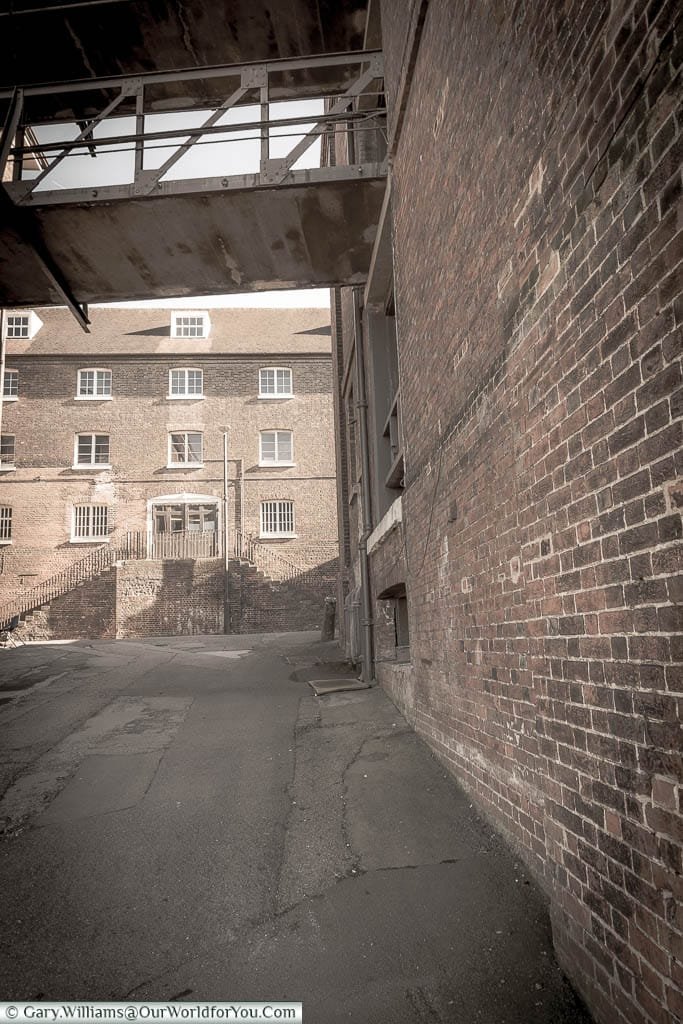 The historic Lanes of Chatham Dockyard
Chatham Dockyard No3 slip
I love this film; it has to be one of my favourites. While a fair share of it is filmed in
Provence
, and lured us to return, London is also featured a reasonable amount. Max, the cold-hearted city trader, played by Russell Crowe, has his office located within The Gherkin.
30 St Mary Axe - The Gherkin)
The other iconic City of London building that is used in this movie is the Lloyd's Building.
Now slightly overshadowed by other skyscrapers, by highly recognizable across the skyline. The Lloyd's Building is also known as the 'Inside-Out Building'.

If you love a feel-good movie, this is one directed by Ridley Scott is one to watch, it also stars the delightful actor, the late Albert Finney.
There's 3 tube stations to chose from;
- Bank ( Central , Northern & Waterloo & City Lines),
- Liverpool Street ( Central , Circle , Metropolitan & Hammersmith & City lines) &
- Aldgate ( Circle & Metropolitan lines)
Also note at the weekends the City of London is very quiet, so can be a great time to visit but not many bars, cafes or restarants open but head to Spitalfields for a treat
Please share with us your favourite movie locations around London, we'd love to discover more.
9

-

The Bridget Jones movies
Next is Bridget Jones's Diary, I can't believe this film was released in 2001.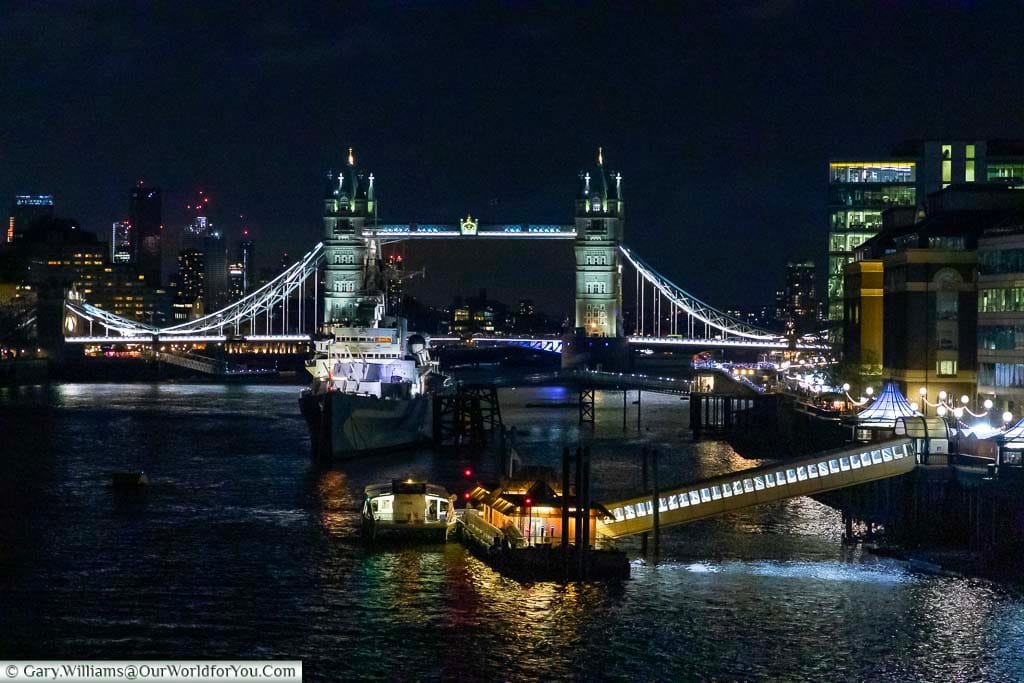 Starring Renée Zellweger running around the streets of London in her pyjamas. This blockbusting movie just reminds me of the districts of London I love, the City of London, Borough Market, Tower Bridge and the Southbank.
 
This is a romantic comedy that doesn't always go well for the bumbling Bridget, who can forget the big knickers.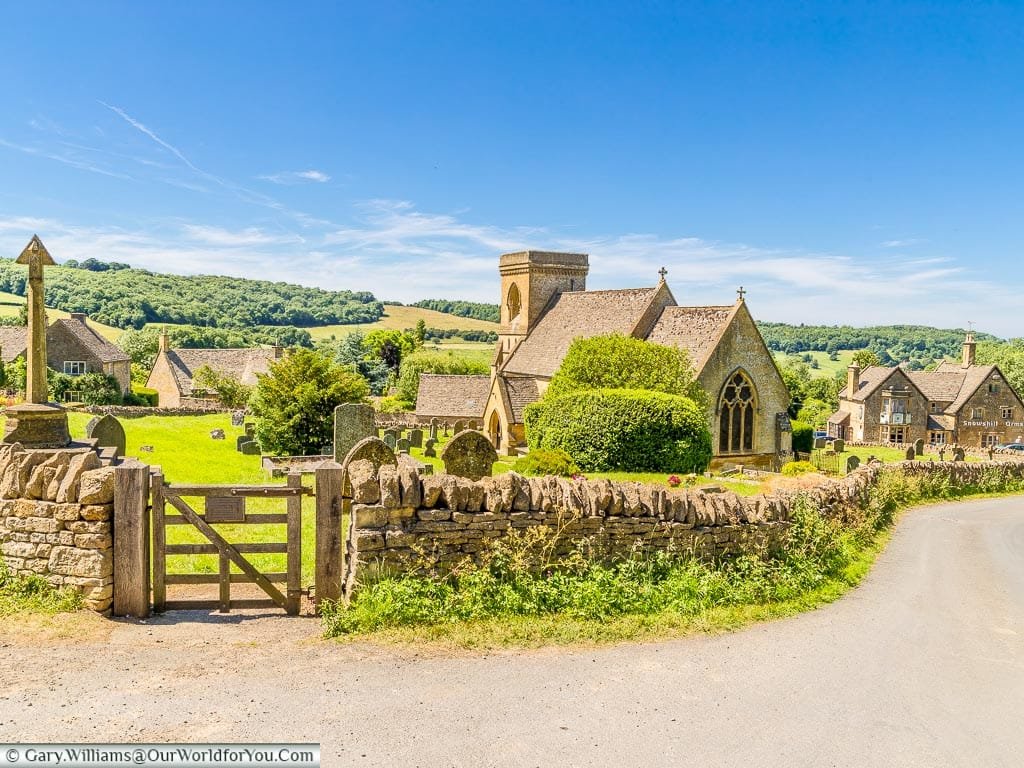 Snowshill, in the Cotswolds.
We didn't realise at the time. However, we've visited the tiny village of Snowshill in the
Cotswolds
, where sections of this movie were filmed.
The reason I have chosen this 2004 movie is because of the tranquil and touching little park that the film is based around and that's 'Postman's Park'.
The little garden is home to the Watts Memorial. The memorial in this hideaway is for Heroic Self-Sacrifice and was founded by George Frederick Watts. It was created to ensure that the lives of ordinary people would not go unforgotten and opened in 1900. Take a moment under the roofed terrace and read the very touching stories of heroic bravery.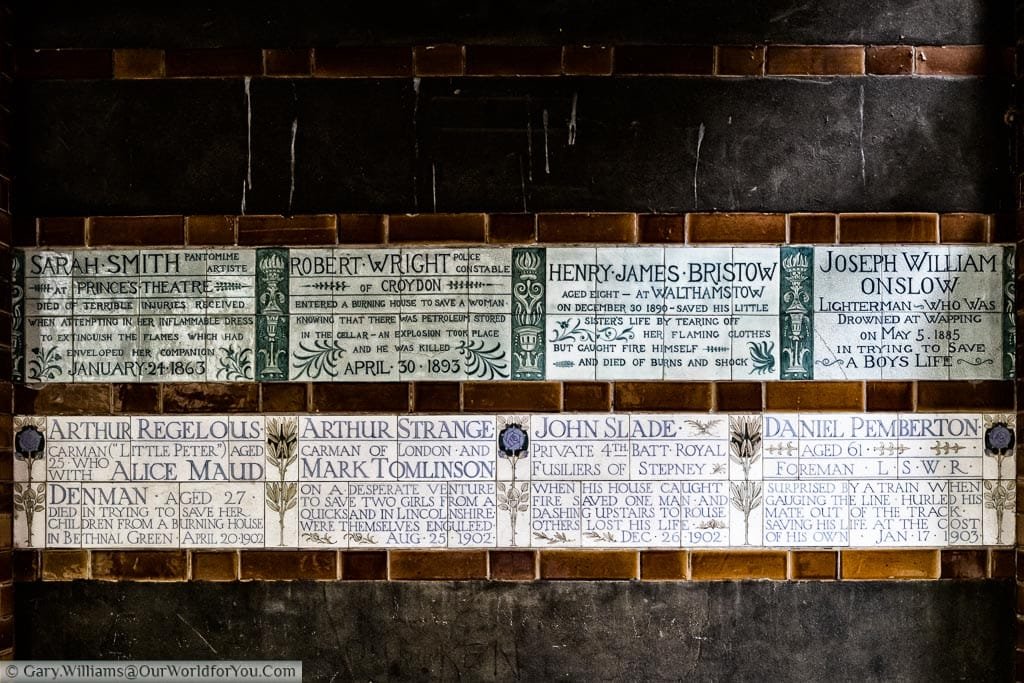 The plaques in Postmans' Park
The movie 'Closer' stars Natalie Portman, Julia Roberts, Jude Law and Clive Owen. The plot of the film revolves around the story of the plaque dedicated to the servant Alice Ayres.
Your nearest tube station is St Pauls of the
Central
line.
* This post may contain links to affiliated sites where we earn a small commission at no additional charge to you.
The district of Clerkenwell
Well, Clerkenwell is gaining popularity as a film set too. The beautiful Art Deco building 'Florin Court' on the edge of Charterhouse Square was used as 'Whitehaven Mansions' in Poirot.
St. James's Church in Clerkenwell
In 2019 we were wandering by the Horseshoe Pub in Clerkenwell Close and noticed a crew filming. I couldn't help myself and ask one of the guys what they were shooting, it was the recently released 'Gangs of London'.
Grab your overnight bag and search out some of these fun locations.
(Why not Pin It for Later?)
If you enjoy what you see, and you'd like regular updates then join us for a monthly newsletter.