Postman's Park in St Martin's Le-Grand, London
A little oasis in the City of London
Nestled amongst the streets of London this wonderful little park is a delight to discover, it so easy just to stroll passed and not realise what lies beyond.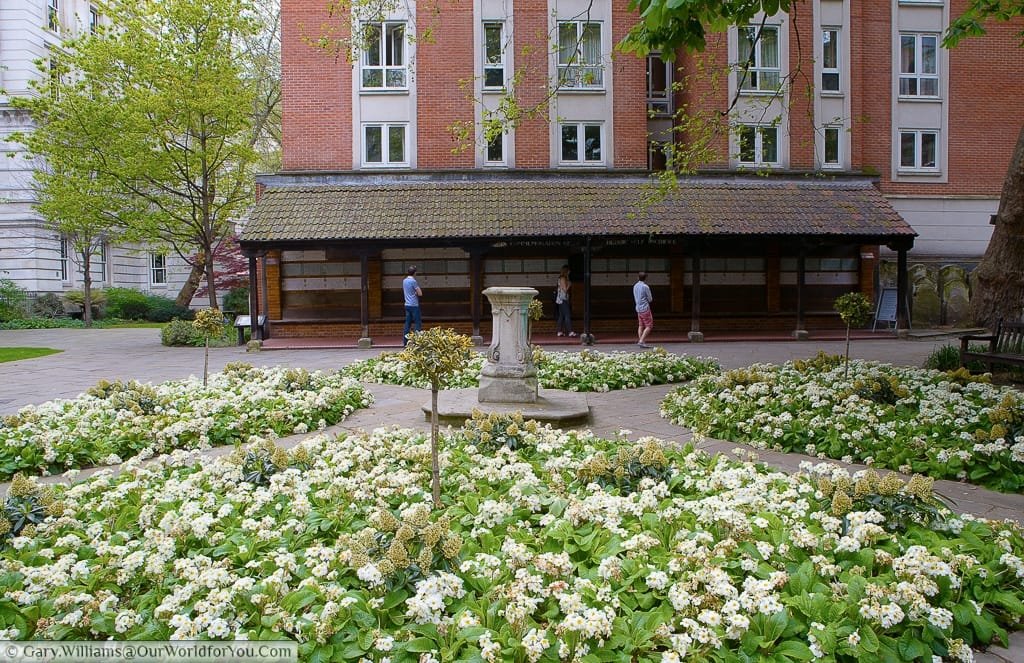 Its name was born out of the popularity of its lunchtime visitors from the nearby old General Post office. The 'posties' used this park as a little retreat away from their day to day regular responsibilities.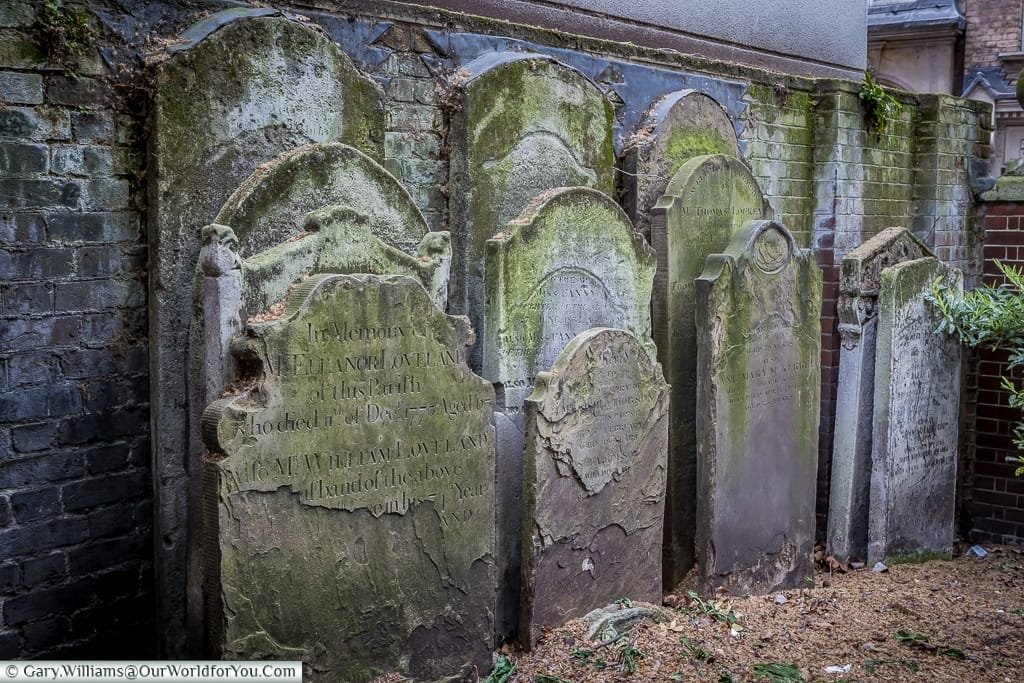 Postman's Park was opened in 1880 on the site of St Botolph's Aldersgate churchyard and burial ground and was later expanded across two further burial grounds.
Today you can still see old gravestones lining a few of the surrounding walls.
One of the main reasons this hideaway is really worth making a detour for, is that it is home to The Watts Memorial.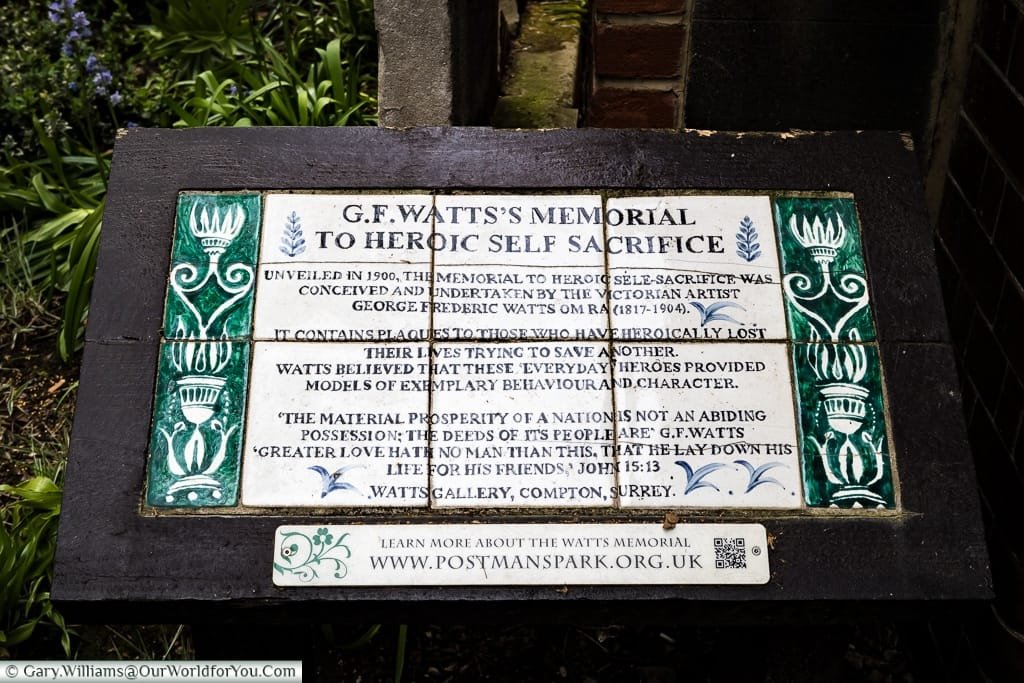 This is a memorial for Heroic Self-Sacrifice and was founded by George Frederick Watts.
Watts fought to have a place of remembrance created, to ensure that the lives of ordinary people would not go unforgotten. Postman's Park was decided upon and the memorial was constructed in 1900 for all to visit.
Under the roofed terrace take your time to stop and read the glazed Royal Doulton plaques, commemorating multiple acts of heroic bravery, often involving children.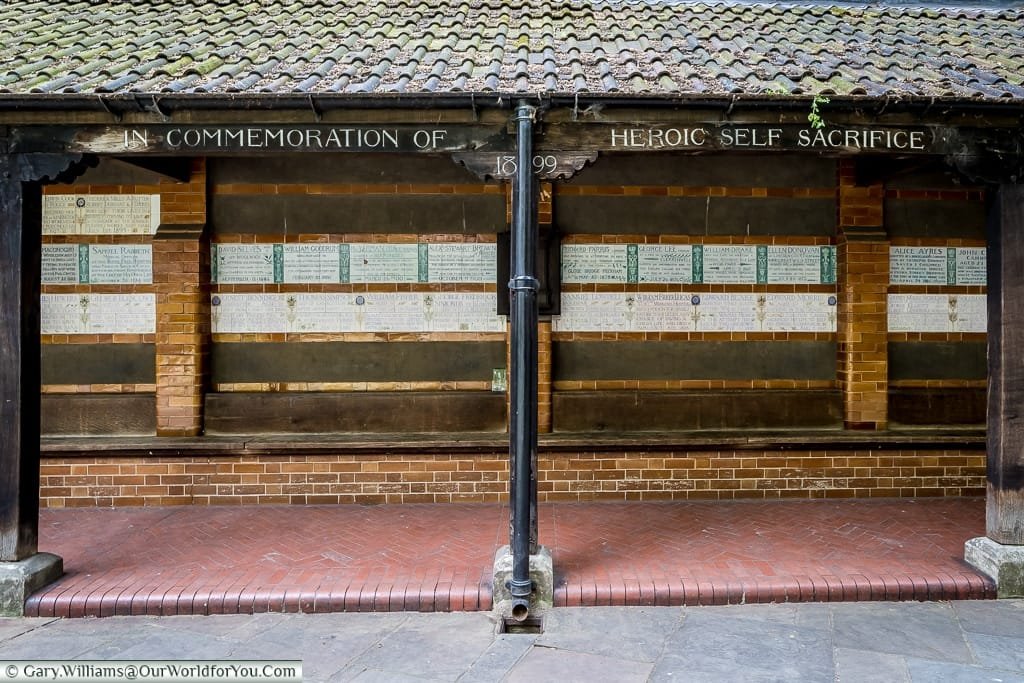 The small gallery displays the ceramic tiles with their touching tales and inscriptions of your everyday person, whose lives were lost attempting to save others.
These self sacrificing acts of bravery often involved drowning and fires, the short dedications are very moving and it wouldn't surprise me if they even bring a tear to your eye.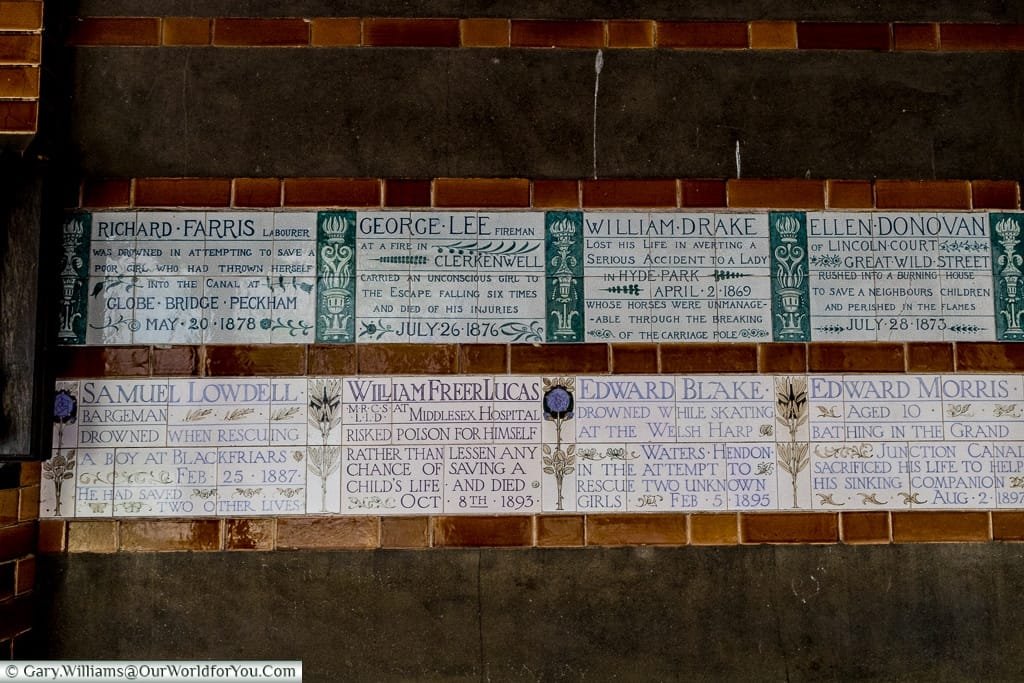 Although there is space for 120 plaques only 53 were ever completed up until 1931, but in June 2009 the latest plaque was added for Leigh Pitt who died in June 2007 saving a drowning boy from a canal in Thamesmead, London.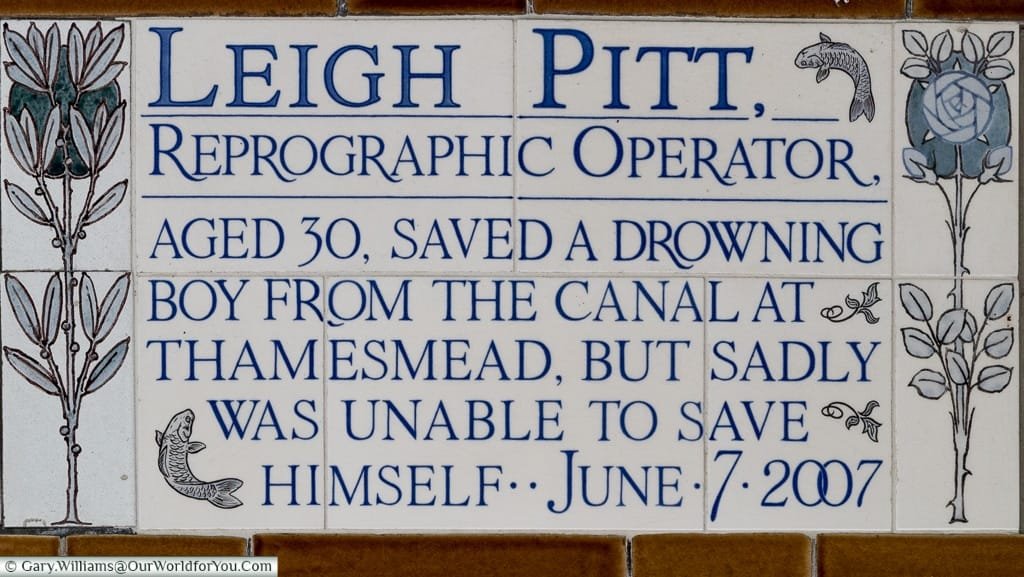 The Diocese of London have now considered adding further plaques in the future.
The park has become popular in recent years due to the 2004 BAFTA and Golden Globe winning film 'Closer', starring Natalie Portman, Julia Roberts, Jude Law & Clive Owen. The plot of the film revolves around the story of the plaque dedicated to the servant Alice Ayres.
This is a lovely, tranquil historical garden and a hideaway in the heart of London's financial district and truly worthy of your time.
Inspired to visit London & Postmans Park?
Don't forget if you're in London to check out the historic City of London with it's many districts - from here it's a short walk to Smithfields & Clerkenwell too.
Why not checkout the latest deals on Booking.Com?
Search for your flights in one easy place with
ebookers.com
and open up a world of options. Over 400 airlines are scanned for your favoured routes and chosen dates.
(Why not Pin It for Later?)