Well for us anyway
So sherry has a reputation, and not a good one. I think in the UK there is a collective memory of a bottle dusted off at Christmas for our Grandma's. If you sneaked a sip it was at your own peril; this sweet, musty liquid wasn't going to get you hooked.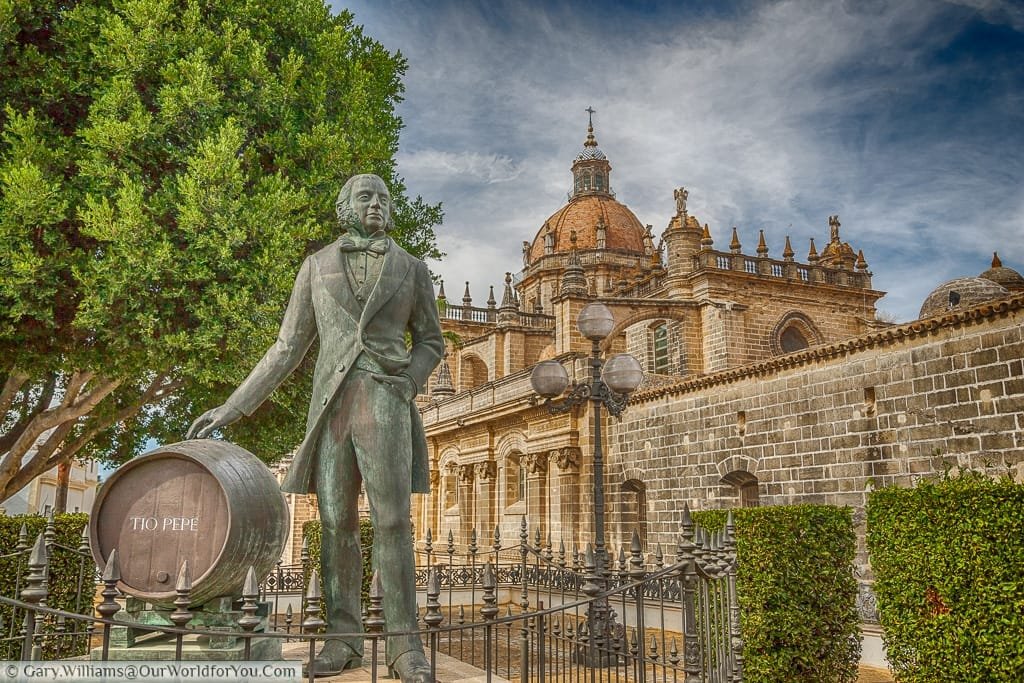 It's fair to say when we planned the Spanish Road Trip it was one of the inspirations to get a better understanding of the drink. After all, respected chefs lamented about this maligned nectar, and explained the broad range created in the Bodegas in the Sherry region of Jerez de la Frontera.
So at our first real stop in Toledo we set about ordering this fine tipple to start the learning process. After a tricky conversation at the bar; it turns out you can't just order a sherry, you need to be more specific – more on that later. We received our glasses of straw coloured sherry. The condensation formed on the outside of the glass as it was still warm on that late September evening, and the fino was decidedly chilled. How was this related to that Christmas drink enjoyed by Grandmothers around the UK?
Roll forward to Granada. After an evening out, ending with an ice-cream from a delectable looking shop on Calle Gran Vía de Colón, we retire to our hotel, the AC Palacio De Santa Paula. Time for one last night cap – after the sweet ice-cream it had to be a Pedro Ximénez, the dark, almost syrup like drink sometimes referred to as Christmas in a glass. After a challenging session at the bar, my Spanish failing me again. No matter how many times I said "Pedro Ximénez", I had to revert to pointing to the bottle, smiling before ending with a "dos vasos, por favor".
Wow, this was intense, and sweet, but again unlike that Christmas tipple keeping Granny smiling throughout the festivities.
So despite our best efforts to discover sherry while in Spain, we needed help.
Finally it's onto tasting
It's eye opening. Sherry is now a firm favourite. However why is this clean, sophisticated drink so different from Grandma's favourite? It's simple, Sherry is still a wine despite being fortified, and it needs to be consumed immediately (or remove the oxygen!), rather than being dragged out year after year. Oh and chill it – not straight out of the fridge but for the finos around 7-10°C (45-50°F), Oloroso around 12-14°C (54-58°F)
You leave the Bodega, via the shop 🙂 ,tempted, but more sampling is required.