Sandwich Harbour Tour, Namibia
Yes Namibia, not Sandwich in Kent, UK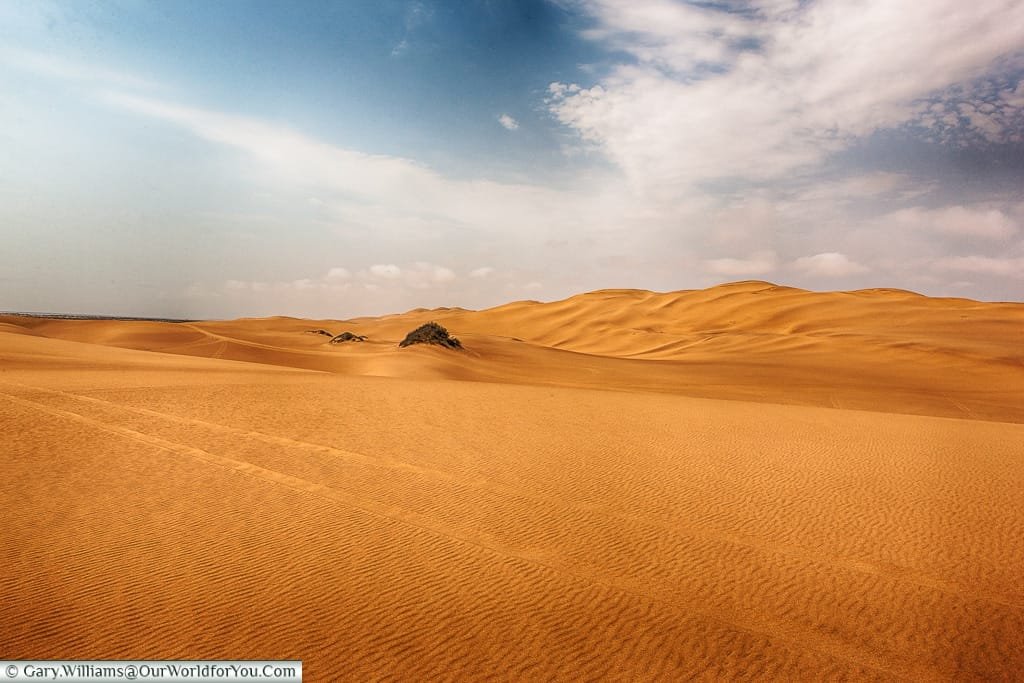 From our base in Swakopmund, we embarked upon a full day tour with Turnstone Tours to head further into the Namib Desert and visit the lagoon where Sandwich Harbour once existed.
Our guide for the day was Ernst, an extremely informative and friendly man. Instead of heading straight to the bay, Ernst gave us a quick tour of a local village. From the outside, it looked like a 'township', but Ernest explained that it was entirely safe and he knew quite a few of the local villagers.
It had a very social feel with a town square, with a thriving market.
It was amazing to see, and very easy to overlook, or misunderstand from the outside.
If you're considering a road trip through Namibia, then your in for a holiday of a lifetime. I always find it incredibly useful to plan our trips with the help of a guide book.
Take a look at this informative Bradt guide, it will give you great tips and advice.
Just as we enter the sandy terrain we pass by substantial barren salt pans, Ernest explains that Namibia exports vast quantities of this mineral to South Africa.
This Global Block does not have any content.
Around 50 miles (80km) south of Walvis Bay is Sandwich Harbour, a deserted fishing village which was once a deep water bay, developed by the German settlers at the turn of the twentieth century. It was a fully operating port and whaling station until the sand spit that protected it eroded, and it was lost to the sand and sea forever.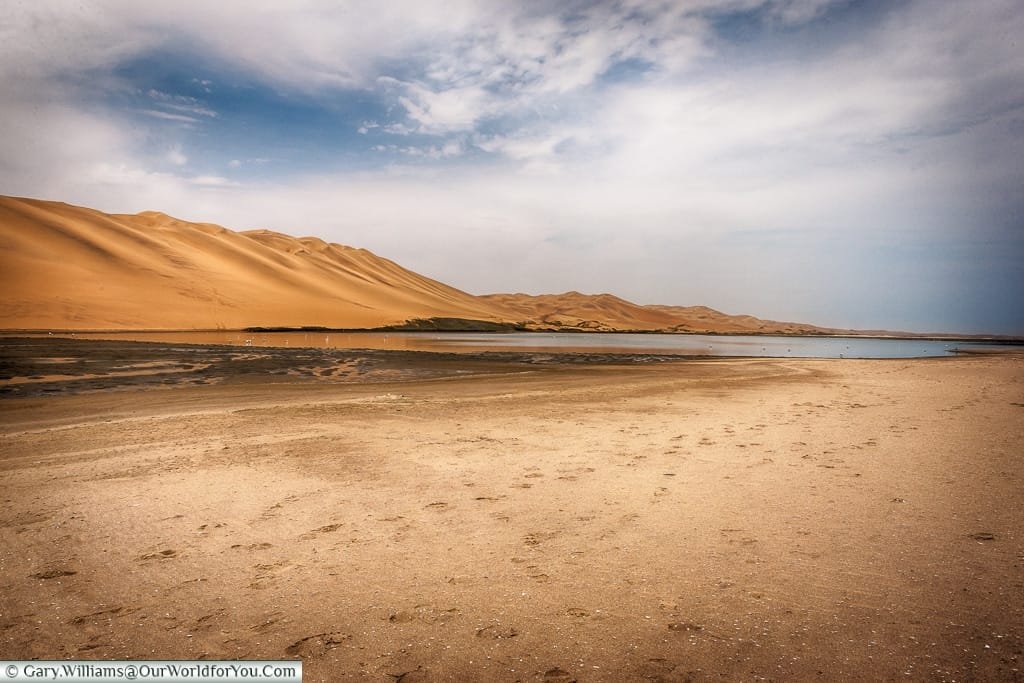 This freshwater lagoon is now a haven for birdlife notably flamingos and pelicans.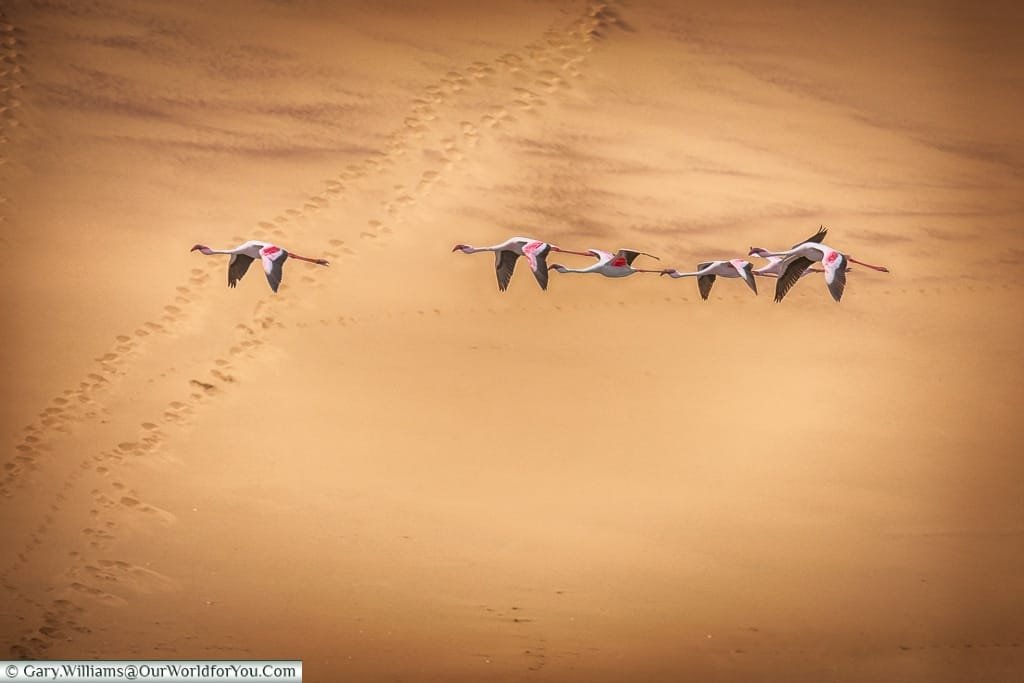 Start creating your own adventure, and discover the amazing scenery & African wildlife of Namibia for yourself.
We chose British Airways, and it was all done with a few clicks, a brief stopover in Johannesburg, and our luggage was there for our arrival in Windhoek.
We hop out of the truck and Ernst explains to us, that with the sand continually shifting and flowing, there is a gentle humming as the sound resonates from the dunes.
He was right…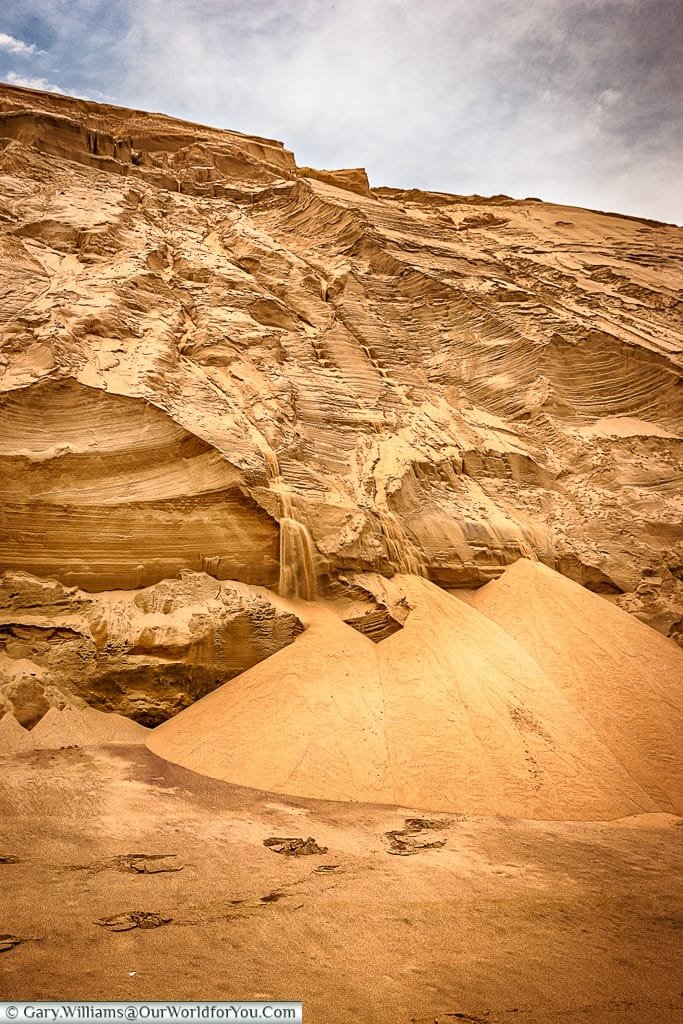 While there are thriving communities of seals along this coastline, there appear to be quite a few that were not fairing so well along this section of the bay.
We did manage to snap one that was looking healthy, although hopefully, he had not settled there before a truck coming along.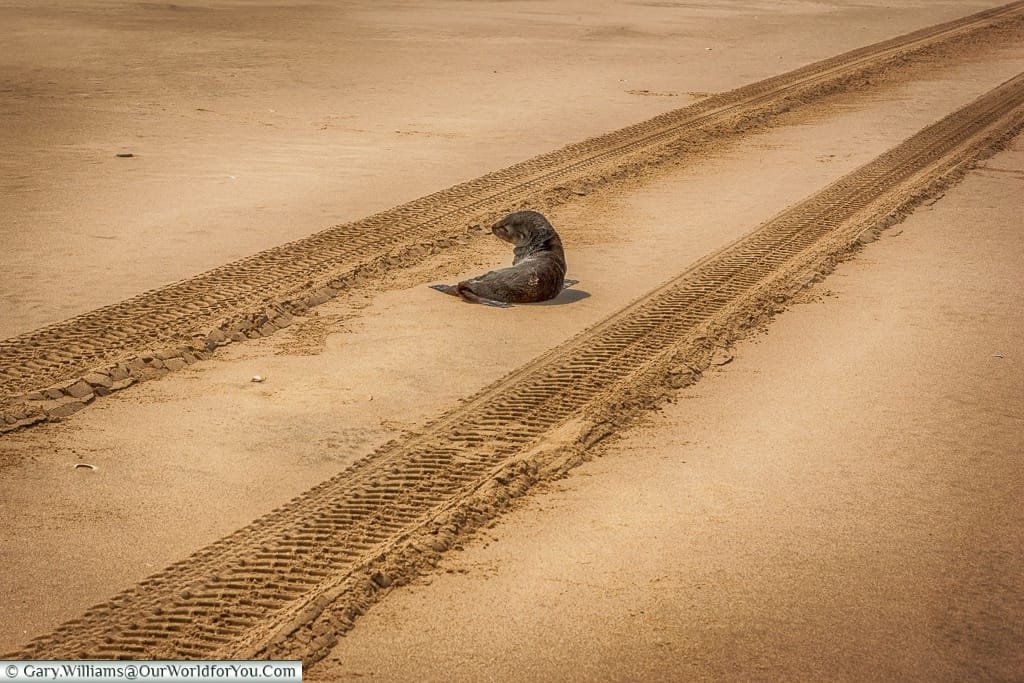 Ernst expertly manoeuvred the Land Rover up on to the top a dune for lunch, looking down over Sandwich Bay. An idyllic setting to enjoy the homemade picnic and refreshments.
This Global Block does not have any content.
We headed back into the dunes, and Ernst took us on a jaunt in the 4X4 up and down the dunes. We were almost vertical at times.
Then growing in the middle of nowhere was a Nara Plant with its fruit. An unusual looking melon that only grows in Namibia. It doesn't have leaves, just spikes and flowers.
After a full day's entertainment in and out of the truck, we get back to Swakopmund at around 5 pm.
Visited Namibia? What's your best memory of you trip (I know, possibly too hard to pick just one)
This Global Block does not have any content.
Inspired to visit Namibia?
Why not have a look at all our posts from our Namibian adventure?
Hopefully, there's plenty to inspire you, and you'll get the urge to plan that trip of a lifetime.