Swakopmund and its hostile coastline
Back to the seaside in the Namib Desert
Leaving the enormous red sand dunes of Sossusvlei, we head to the Atlantic Ocean coastal city of Swakopmund, about a 5-hour journey of around 250 miles (405km).
En route we pass through a tiny town named Solitaire (re-fuel here if you need to, you're in a remote part of the country).
I had heard other travellers in passing mention a bakery here, and it was well known for its apple pie.
Bearing in mind we hadn't seen much sign of life for miles; it was a treat to discover. But the real pleasure was still too come.
We purchased the infamous apple pie and some homemade biscuits, to enjoy while watching the wildlife over Walvis Bay.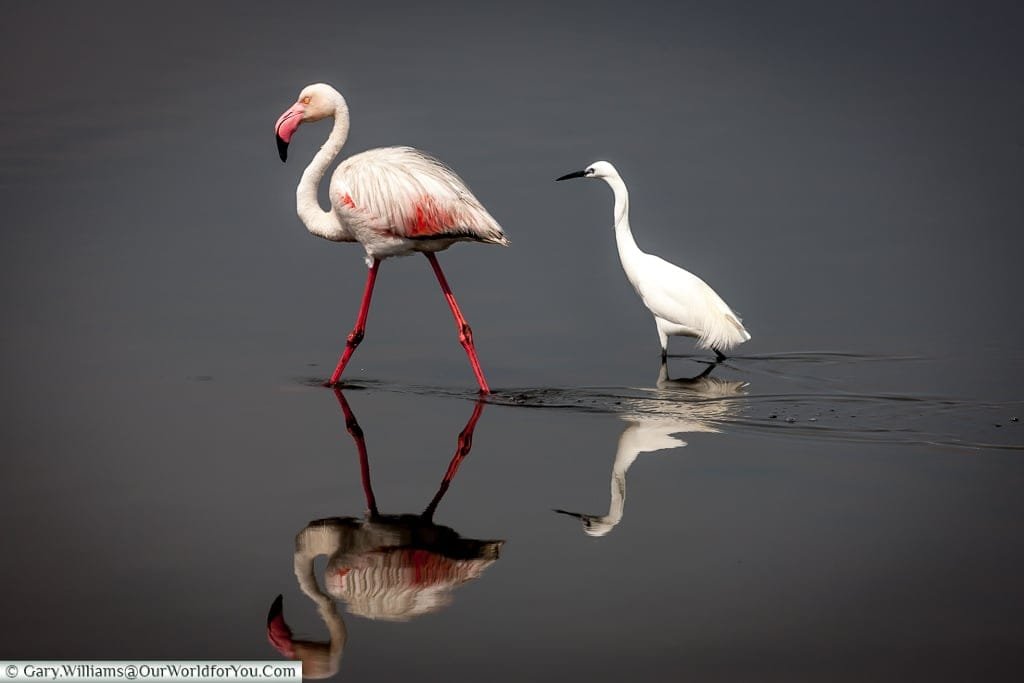 If you're considering a road trip through Namibia, then your in for a holiday of a lifetime. I always find it incredibly useful to plan our trips with the help of a guide book.
Take a look at this informative Bradt guide, it will give you great tips and advice.
Start creating your own adventure, and discover the amazing scenery & African wildlife of Namibia for yourself.
We chose British Airways, and it was all done with a few clicks, a brief stopover in Johannesburg, and our luggage was there for our arrival in Windhoek.
Then on for a stroll around Swakopmund, as this city has some delightful German colonial architecture.
There is still an active German influence around, and this can be seen in the cuisine.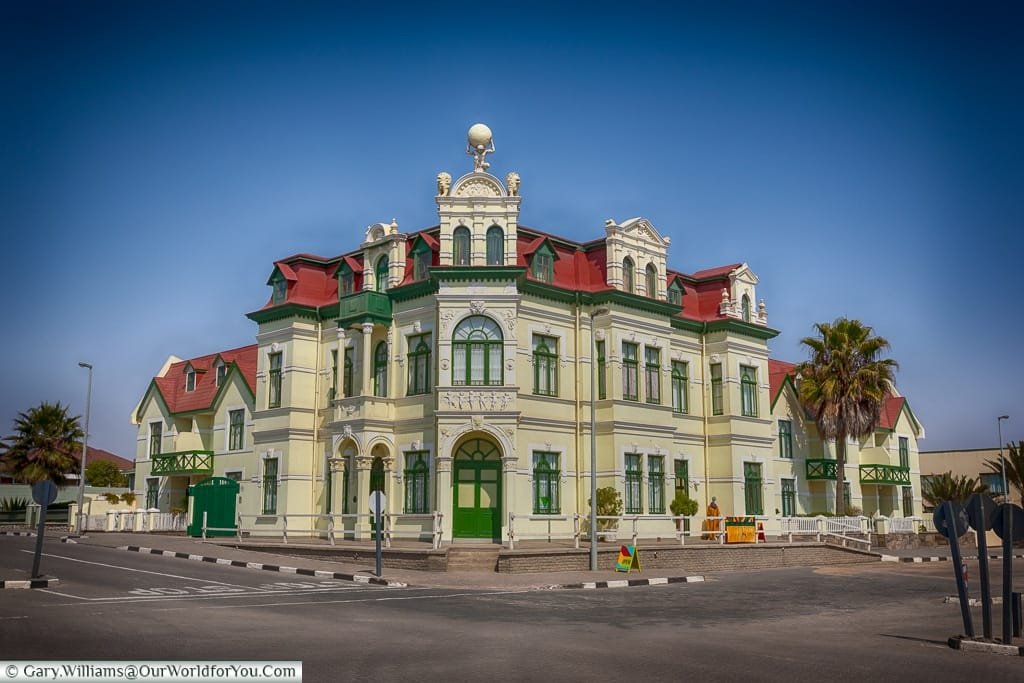 Swakopmund also has a lighthouse which is not surprising, as this is the renowned shoreline of the Skeleton Coast.
This coastline has seen a significant number amount of shipwrecks over the years, with very few survivors.
There are some quaint little shops in this bustling town, and the locals have created a lively craft market, for tourists to wander through and pick up some handcrafted African keepsakes.
This harsh coastline has a lovely sandy beach (although advice was given to avoid after dark).
The jetty that was initially built out of wood in 1905, but was soon replaced by steel. It has been renovated many times over the years, and once again the pier can be enjoyed as a pedestrian walkway. Just try and dodge the waves that crash through the centre.
Visited this amazing part of the world? What was you adventure like? We'd love to hear your stories too.
Inspired to visit Namibia?
Why not have a look at all our posts from our Namibian adventure?
Hopefully, there's plenty to inspire you, and you'll get the urge to plan that trip of a lifetime.