Inspired to see Valencia, Spain?
We fell in love with Spain a little late in our lives. To be honest we were wary of overly tourist locations offering food & entertainment for the tourists, 'little Britain in the sun'.
 Our journey of discovery started in 2013 with our usual spring mini-break, that year we had picked Barcelona. Fabulous city, fabulous architecture, and the food that you come to expect of one of the gastronomic countries in Europe. It was a city that left us wanting more.
Why, well here were a few reasons;
- Flights: British Airways were holding a 'sale', business class upgrades were being offered for a steal.
- Weather: It's likely to be warm, certainly warmer that the UK, and potentially our first prolonged exposure to sunshine and warmth. We best warn the Spanish that milky white flesh is heading its way.
- Food & drink: Valencia lays claim to be the spiritual birthplace of Paella, and who are we to argue with that.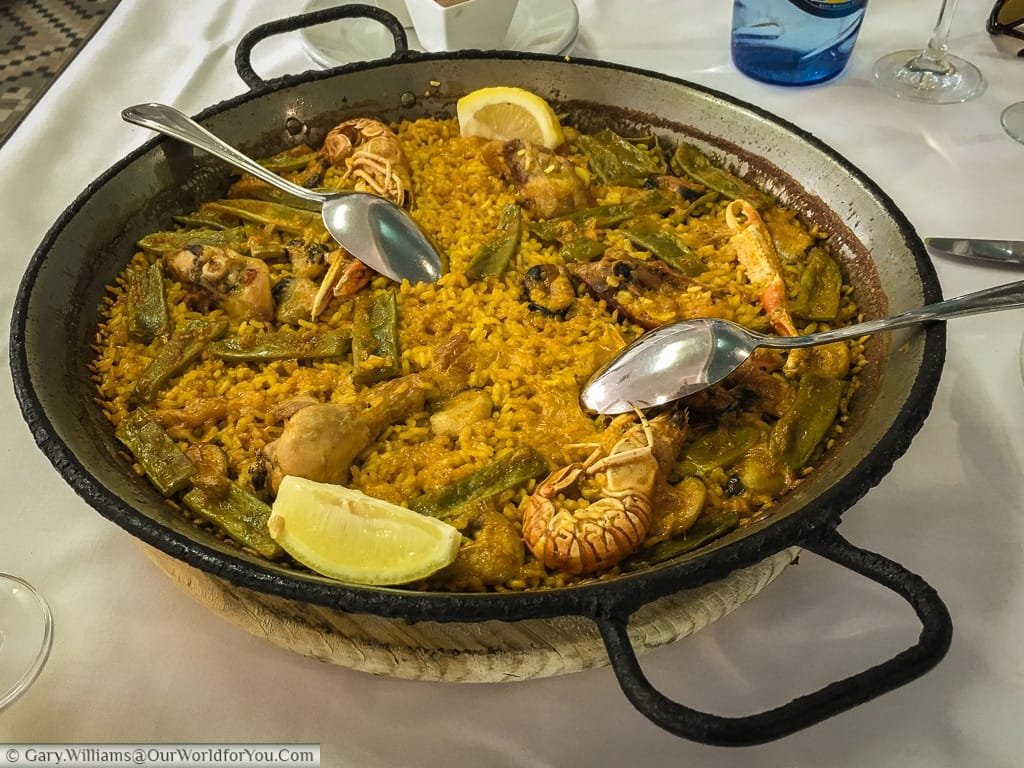 We had also heard of Horchata: not normally do we get excited about non-alcoholic beverages, however this nut based drink seemed something tempting.
- Architecture: Valencia boasts a wonderful historic district, with those narrow lanes that tempt you to explore, and generally leads to getting a wee bit lost at times.
It also boasts the stunning Ciudad de las Artes y las Ciencias, we have seen the photos and that looks amazing.
Also the food market, or Mercado Central, looks a triumph of Art Nouveau functional design, I, we love the Art Nouveau style.
- Formula One: Valencia briefly hosted a f1 race from 2008 – 2012, and any opportunity we get to walk part of a circuit is not to be missed.
We are prepared for this to be disappointing as indications are little is left of the original circuit, however it will only be a short stroll until we hit the beach.
- The beach: A chance to stroll along the beach, find a bar to grab 'dos cervezas por favour.' Also a chance to brush up on our non-existent Spanish.
So now time to start planning the detail.
Visited Valencia? What was your inspiration?
Inspired to visit Valencia?
Sun, oranges and paella. What could be better.
Why not check out the latest deals on Booking.Com?
(Why not Pin It for Later?)