Work with Us
About "Our World for You"
We're Janis & Gary a British couple that love travel and relish the wonderful pleasures and unexpected experiences that it brings with it.
From the culture, the history, the food to the amazing people that you meet along the way.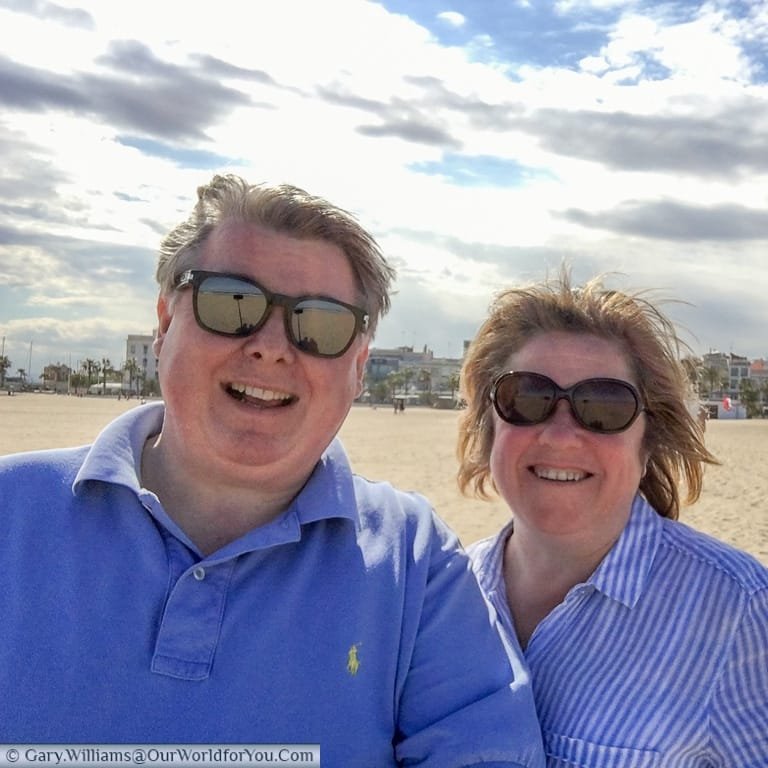 Although 'Our World for You' was only born in 2016, our travels began back in 1995. We created a blog in 2010 for friends & family which we continued to maintain until 'Our World for You' was born.
Ever since then we have managed to stretch our annual leave and visit some wonderful places.
We have gained a lot of useful and helpful knowledge that we want to share with the world, to ensure that your treasured holidays and your weekend jaunts are filled with enjoyment.
 
We write about our the pleasures and treasures of our trips, incorporating the wonderful photography captured along the way. Affordable luxury travel is our aim, with a large element of Road Trips and Mini Breaks thrown in.
We create our posts with care and thoughtfulness, our subjects are well researched and we spend a great deal of time on the detail.
If you're interested in working with us, then please drop us a line via the contact form. We are happy to write reviews and sponsored posts, work with brands, tourism boards and consider relevant advertising with those who share our travel bug.
If you have any thoughts or ideas as to how we can help you, then please don't hesitate to get in touch.
We look forward to working with you.
The photos that illustrate our posts are all our own work. Our photo library dates back to 2000, and contains some 70,000+ images. A selection of our work is available for sale via Alamy.
As a result of our high quality photography we are in communication with 'Turnstone Tours' in Namibia, who wish to use some of our photos from our Road Trip across the country.
Work with Us
was last modified:
May 12th, 2017
by